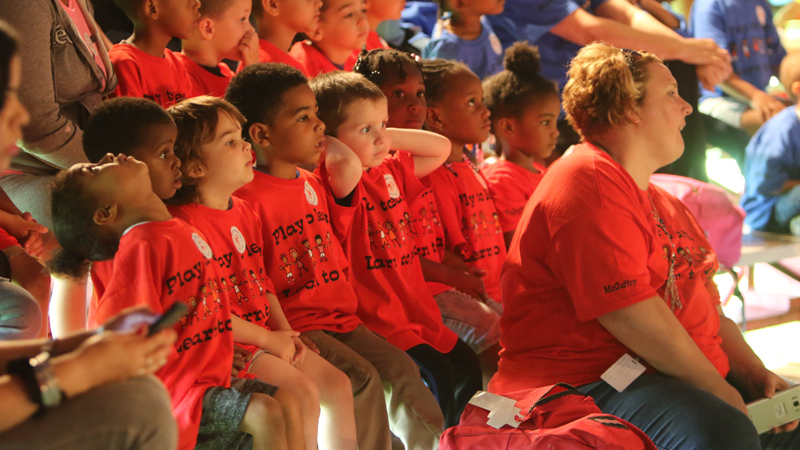 ---
CANFIELD
Local students and residents enjoyed the kickoff of the Zoppe Family Circus on Wednesday afternoon at the Canfield Fairgrounds.
The circus, which continues through Sunday, welcomes students at discounted costs thanks to community donations and the Canfield Fair Board.
"As a fair board, we made the decision to heavily discount the cost of tickets for this event to make it accessible to everyone in the community," said Dave Dickey, board president. "That decision, coupled with the tremendous support from the community, made it possible to offer what would be a $20 to $25 ticket for only $6 to $9. Now, more children and community members will have the opportunity to experience the fairgrounds in a new way."
Three-year-old Jaliyah Solomon, a Youngstown City Schools preschooler, was happy to see some of her favorite animals at the event: dancing horses and dogs.
Zoppe Family Circus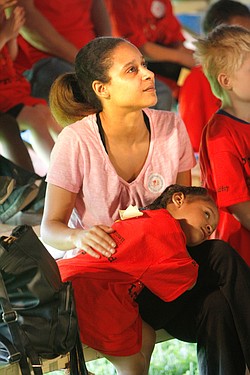 Gallery
"It was fun," she said simply.
Preschool chaperone Cheryl Vanatsky said nearly no words could describe either the students' or her own enjoyment of the circus.
"I just really loved it," she said.
Kimberly Grossman of Canfield, who was accompanied by her 1-year-old son Ford for his first circus, said she was sad when she heard in January 2017 that the Ringling Bros. and Barnum & Bailey Circus would no longer perform.
"I would never get to take [my son] to the circus," Grossman said. "When I heard this was happening, I was stoked."
Cathy Plegge of Youngstown said both she and her husband, Mark, hold the overall circus experience close to their hearts.
"My husband, his family owned a circus, so this speaks to him," Cathy Plegge said.
Mark Plegge said being at the Zoppe circus takes him back to his family's circus run by Elizabeth Sonto Pleggi.
"It's very similar to my family's, but this is bigger," he said.
No matter what the tie, Cathy Plegge said circuses are attractive to many because they speak to everyone.
"It's just fun, especially to us because it's family and a generational thing," she said.
Students' attendance is partly underwritten because of donations from the United Way of the Mahoning Valley, Greenwood Family Foundation, the Youngstown Shrine Club, the Centofanti Trust, DiRusso's Sausage, Data Com, Joe Dickey Electric, the Print Factory and Gwen Darnell.
Ticket prices are $6 for children age 18 and under and $9 for adults. Tickets can be purchased online at canfieldfair.com and in person at the Canfield Fairgrounds Administration Building.
More like this from vindy.com