Music festivals near and far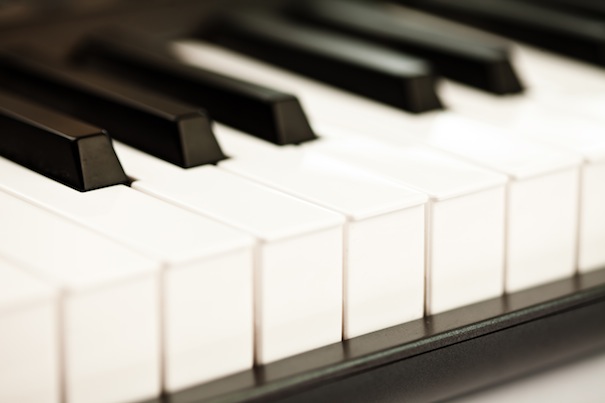 ---
Music festival season is upon us. In this edition you will find a list of major ones that are within driving distance of Youngstown, and a feature on the new InCuya Music Festival in Cleveland.
But there are a few on the local level that are worth circling on your calendar.
Foremost is Fiction Forest on July 14 at B&O Station festival grounds near downtown Youngstown. It has an all-star lineup of local bands, including The Vindys, JD Eicher, the Labra Brothers, Demos Papadimas, Spirit of the Bear, Northern Whale, East 9th, the BLVD and many more, including Akron's Ohio Weather Band. Admission is $15.
Fusion Fest, which will be Aug. 25 at the B&O, also promises to be a good one. The Bees Trees will definitely be on the bill, but this festival is still under construction.
On the same day, and a few blocks away, Ken Block and Drew Copeland of Sister Hazel, plus the Vindys, JD Eicher, the Labra Brothers and Steve Everett will play at the acoustic JD's Summer Songfest on South Champion Street, downtown.
The Vindys, by the way, are also on the bill of the Catch Meaning Music Fest, outdoors at the Rock and Roll Hall of Fame, on May 27, along with the Floozies and a few more. Tickets are $26 in advance (go to rockhall.com) and $35 at the gate. Ticket price includes admission to the Rock Hall.
THIS AND THAT
LABRA BROS. REACH GOAL: The Labra Brothers have reached their $10,000 goal on their indiegogo fundraising campaign and will move forward with their next album.
The album will be released Sept. 15 (on CD, vinyl and streaming, and the band will have a record-release show that day at the B&O Station. The first single, "Alright," will be unveiled in the coming month.
Follow the Labra Brothers on InstaTwitFace and on their website.
FILM COMMISSION MIXER: Hollywood-based filmmaker Marc Clebanoff will be back from the Cannes Film Festival and in Youngstown on Friday, where he will be at a Youngstown Film Commission mixer at Krakatoa, on South Avenue in Boardman (next to Vintate Estate).
Clebanoff also will lead a seminar that will offer tips for aspiring script writers and filmmakers on how to think like a producer, make a movie that people want to see, and get a distribution deal.
If you have a script and are looking for some insight, drop by at Krakatoa. For information or to register for the seminar, which is Saturday and Sunday at the Boardman Holiday Inn, go to producermasterclass.eventzilla.net.
FUNNY FARM REOPENING: The Funny Farm Comedy Club has been around the Mahoning Valley for decades – off and on, and in several locations. The latest incarnation of Dave Robich's venerable club will be at the Quality Inn, 3200 S. Hermitage Road, Hermitage, Pa.
First up is Chris Barnes ($15), who will do an 8 p.m. show Saturday. Mike Jones will do his standup show June 15 and 16. For tickets, go to funnyfarmcomedyclub.com.
COMING TO KENT STAGE: The Jerry Douglas Band, led by 14-time Grammy Award winner and dobro master Jerry Douglas, will be at Kent Stage, 175 E. Main St., Kent, on Tuesday. Douglas, a Leavittsburg native, has long been a member of Allison Krauss and Union Station. Go to thekentstage.com.
More like this from vindy.com