---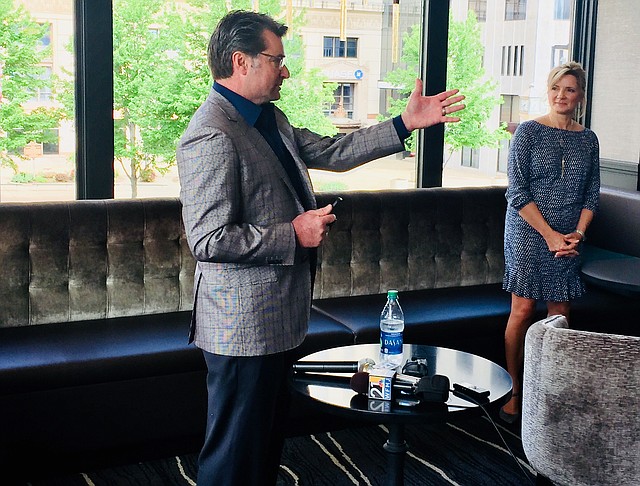 YOUNGSTOWN
The DoubleTree by Hilton on East Federal Street is now open for business, and will be toured by members of the media, Western Reserve Port Authority officials and others this morning.
The WRPA conducted its board meeting at the hotel's 12th-floor ballroom this morning.
"This is a really good day for Youngstown," said WRPA board director Martin Loney. 
The board also heard from Bob McDonald, regional director of operations for Marshall Hotels & Resorts. 
"I know Hilton is excited to be here in Youngstown," he said. "This is hopefully the foundation for revitalizing the entire downtown. ... I've seen this happen before, and hopefully that's what we see in Youngstown."