Infusion and Multi-Disciplinary Center employs the latest technologies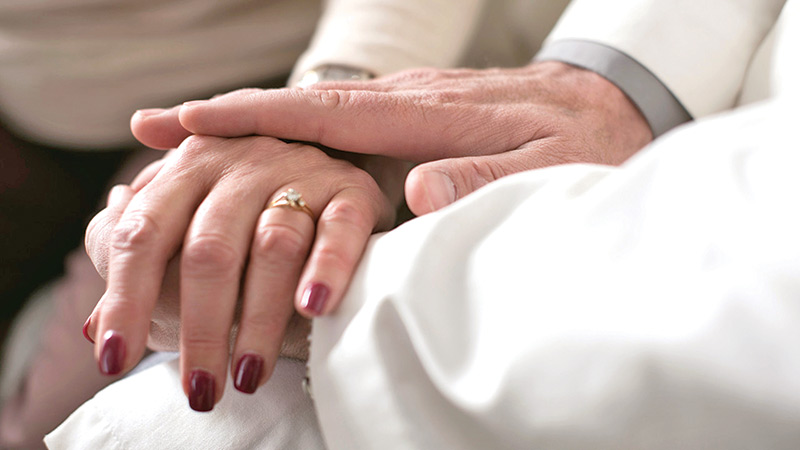 ---
Brought to you by Mercy Health
Our mission
The mission of Mercy Health has remained steadfast since the Sisters of the Humility of Mary began providing health care services more than 100 years ago. Mercy Health's core values of compassion, excellence, human dignity, justice, sacredness of life and service are upheld at all of our care locations, blending pioneering technology and innovative equipment to provide the best care possible.
Visit mercy.com for more information or to find a doctor, location or specialty.
Health care is an ever changing, always evolving industry in which technology and innovation allow people to live longer, healthier lives. As quickly as new technology is introduced to providers and health systems, the needs of the community change just as quickly. These trends can be seasonal, situational or permanent depending on the factors driving an epidemic or health disparity. As a health system, Mercy Health must be responsive and versatile in addressing new disparities while always ensuring access to care is available for all.
Recently, this commitment to making health care easier for those living in the Valley drove the opening of the new Infusion and Multi-Disciplinary Care Center located at the St. Elizabeth Youngstown Hospital.
This grand opening has brought world class Cancer, Hepatobiliary and Lung care directly to the Mahoning Valley without a need to travel long distances. The Infusion and Multi-Disciplinary Center employs the latest technologies in an environment that focuses on coordination of care for the patient and family.
As part of the Infusion Center, chemotherapy and oncology infusion are offered with the help of a full-service, dedicated infusion pharmacy, allowing patients to get their medications and treatments more quickly rather than waiting for medications to be mixed elsewhere within the hospital. Additionally, a fast-track lab for blood work, injections and short-duration therapies also creates efficiencies for patients needing minimal therapy or lab work, once again allowing them to get their treatments and back home, sooner.
"Having care delivered at the right place and at the right time is truly a priority in the way we deliver health care" said Mark Murray, Director of Oncology Services at Mercy Health – Youngstown. "Having a dedicated lab and pharmacy that can quickly administer medications or assess the current status of a patient, allows us to respond to our patients needs much more efficiently." He said.
The addition of the new, state-of-the-art Multi-Disciplinary Care Center also provides dedicated clinical space for palliative medicine as well as a hepatobiliary and a lung nodule center – two services that are first to be offered in the Valley.
"We are experiencing an uptick in liver and pancreatic disease in the Valley" said Dr. Thomas Chirichella, Hepatobiliary/Pancreatic Surgeon at Mercy Health – Youngstown. "Having resources, surgical technologies and expertise right here at home allows us to serve our community in ways we have never been able to before," he said. Expert pancreatic and liver care offered at Mercy Health allows the community to access innovative care and treatment without leaving home.
Additionally, the Center is home to the Valley's first Lung Nodule Clinic. Nearly 1.5 Million Americans are diagnosed with lung nodules each year, which are typically benign masses that can result from an infection, however, a small percentage of these nodules are actually early lung cancers that require immediate action.
The lung nodule clinic at Mercy Health also partners with the hospital's lung screening program which is a designated Lung Cancer Alliance Screening Center of Excellence that screens hundreds of patients each year through six sites across the Valley.
"Having a dedicated center where expert pulmonology care is accessed further enhances the comprehensive nature of the new Center," said Vanessa Chamberlain, Lung Nodule Navigator at Mercy Health. "We have many patients that have no other pulmonology issues, therefore they end up waiting weeks or months to see a pulmonologist – now they can be seen within days, resulting in earlier diagnosis and treatment of lung cancer.
To learn more about our Infusion or Multi-Disciplinary Center services, visit www.mercy.com or phone 330.480.8062.
More like this from vindy.com