Victim's mom testifies of ambush, beating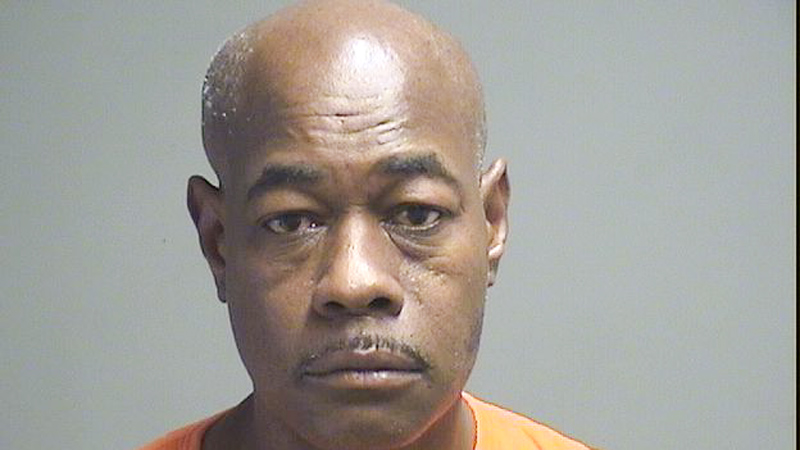 ---
By JOE GORMAN
jgorman@vindy.com
YOUNGSTOWN
Denise Johnson told jurors Monday in Mahoning County Common Pleas Court that after being beaten by a man who lived with her daughter, she passed out before waking up next to her daughter Erika Huff's body in a burning bedroom.
"She was still warm," Johnson testified. "I told her, 'Mommy was here.'"
Lance Hundley, 48, of Warren, is charged with aggravated murder with death- penalty specifications in the Nov. 6, 2015, beating death of Huff, 41, who suffered from multiple sclerosis and needed a wheelchair to get around; attempted murder for the beating of Johnson; and aggravated arson.
Prosecutors said in opening statements Hundley tried to set Huff's body on fire after she was killed.
Jurors heard opening statements in the case Monday before hearing testimony.
Johnson told jurors before Judge Maureen Sweeney that Hundley attacked her inside Huff's Cleveland Street home after she had taken a gas can Hundley was holding and put it in an attached garage.
When she came back in, Johnson said, "He ambushed me."
"He had a hammer, and he kept hitting me in the head," Johnson testified. "He said, 'You better get right with the Lord, because you are going to meet your maker tonight.'"
Johnson was called to her daughter's home about 2 a.m. by a medical alarm, so she drove over to let paramedics in. When she got there, Hundley was standing with a gas can, which she thought was odd because it was so early in the morning, and the gas can belonged in the garage.
Johnson testified that while she was being beaten, Hundley was talking the entire time. She said Hundley told her he killed Huff because she made advances toward him and disrespected Hundley's brother, who is the father of Huff's daughter. Hundley was staying with Huff because he needed a place to stay and Huff gave him one, Johnson testified.
Hundley also assaulted Johnson with a knife before throwing her in Huff's bedroom next to the body, she said.
The room was on fire and Johnson was wrestling with an air conditioner in the window when a police officer on the other side yanked it aside and pulled her out.
Johnson's husband, Lonnie Johnson, testified that he called 911 after being concerned that his wife was gone so long. Lonnie Johnson testified he went to the house and found one of two locks on the front door unlocked, which he said was strange because it was usually locked. He then heard a struggle inside and called 911.
One of the three officers who initially responded, Michael Medvec, testified that police checked the house for a prowler until they heard noise coming from the side of the house where the air conditioner was.
"We could hear the air conditioner being rattled, and we could see the room was on fire. We could see the flames," Medvec testified.
At times stopping and holding back tears, Medvec said he could see flames on Huff's body and a bloodied Denise Johnson was in the window.
"She's [Denise Johnson] upset," Medvec said. "The room's on fire. Her daughter's on fire."
Supervisors arrived shortly after, and after the officers put the fire out with fire extinguishers, they grabbed Hundley and pulled him out of the house, Medvec testified.
Medvec, along with officers Timothy Edwards and Ken Bielik, won the department's Lifesaving Award for saving Denise Johnson's life.
In his opening statement, assistant prosecutor Michael Yaccovone told jurors that Hundley's DNA was under Huff's fingernails and that Hundley beat and strangled her until she died.
Defense attorney Doug Taylor told jurors that witness statements in the case are inconsistent and sometimes contradictory, which makes them unreliable. He also said some evidence wasn't tested from the crime scene, some is missing and that evidence does not match up with the statements from witnesses, which also makes that evidence unreliable.
More like this from vindy.com