Sebring teens make entrepreneurial dreams come true with Legacy Book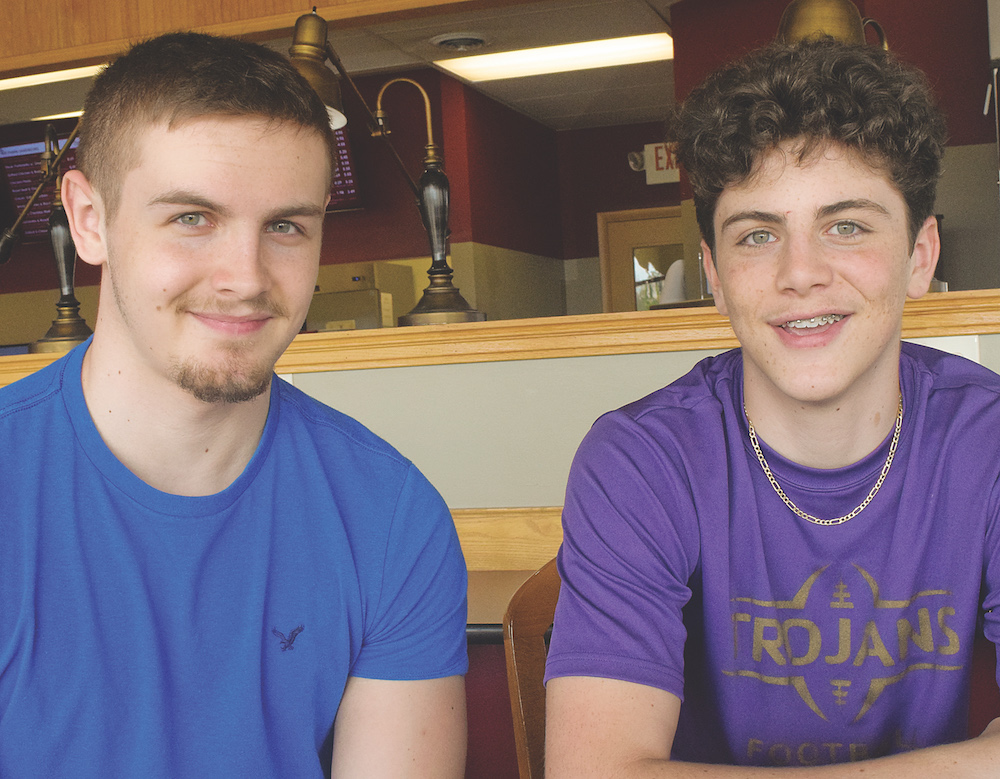 ---
By JORDYN GRZELEWSKI
jgrzelewski@vindy.com
SEBRING
Too often, life's significant moments go unrecognized.
It was this thought that inspired 16-year-old Carson Rouse's business plan.
The teenage entrepreneur recently launched Legacy Book, which produces customized hardcover books detailing a client's major life events.
"I just thought, we're forgotten so quickly, and the important things aren't remembered," Carson said. "I thought this was a good way to preserve the important things."
Carson thought of the idea in November and has invested his own money to make it a reality.
He has the title of CEO and is joined in his business venture by his brother, Rob Rouse Jr., 19, vice president and chief technology officer. Also involved is their father, Rob Rouse, who helps with manufacturer relations.
As Carson, a sophomore at Sebring McKinley High School, explains on the company's website BookYourLegacy.com, the three share a love of entrepreneurship.
"We have all dabbled in side businesses, many that failed and some that worked," he wrote. "In one of our usual talks about possible businesses, I came up with the idea for Legacy Book."
To make a book, customers must fill out a questionnaire on the website. The questionnaire covers topics such as early life, family roots, love and marriage, and future plans.
"It takes you through your life in a linear way," Carson explained.
Once Carson and Rob receive a questionnaire, they turn it into a PDF file, then send it off to their manufacturer to be turned into a hardbound book featuring the customer's name on the cover. Customers have the option to send in photo files with the questionnaire, or they can add photos themselves once the book arrives.
Rob and Carson said they've learned a lot about business from their first venture, such as how to set prices and the challenges of marketing a product.
The books are available for $40 and take about two to three weeks to ship.
Carson and Rob believe their product will be most popular with senior citizens or as gifts for grandparents. Already, the entrepreneurial duo is thinking about future spin-offs, such as books for children about their future aspirations.
"When they're older, they can go back and look at that," Carson said.
More like this from vindy.com