PSO concert series is in tune with college and community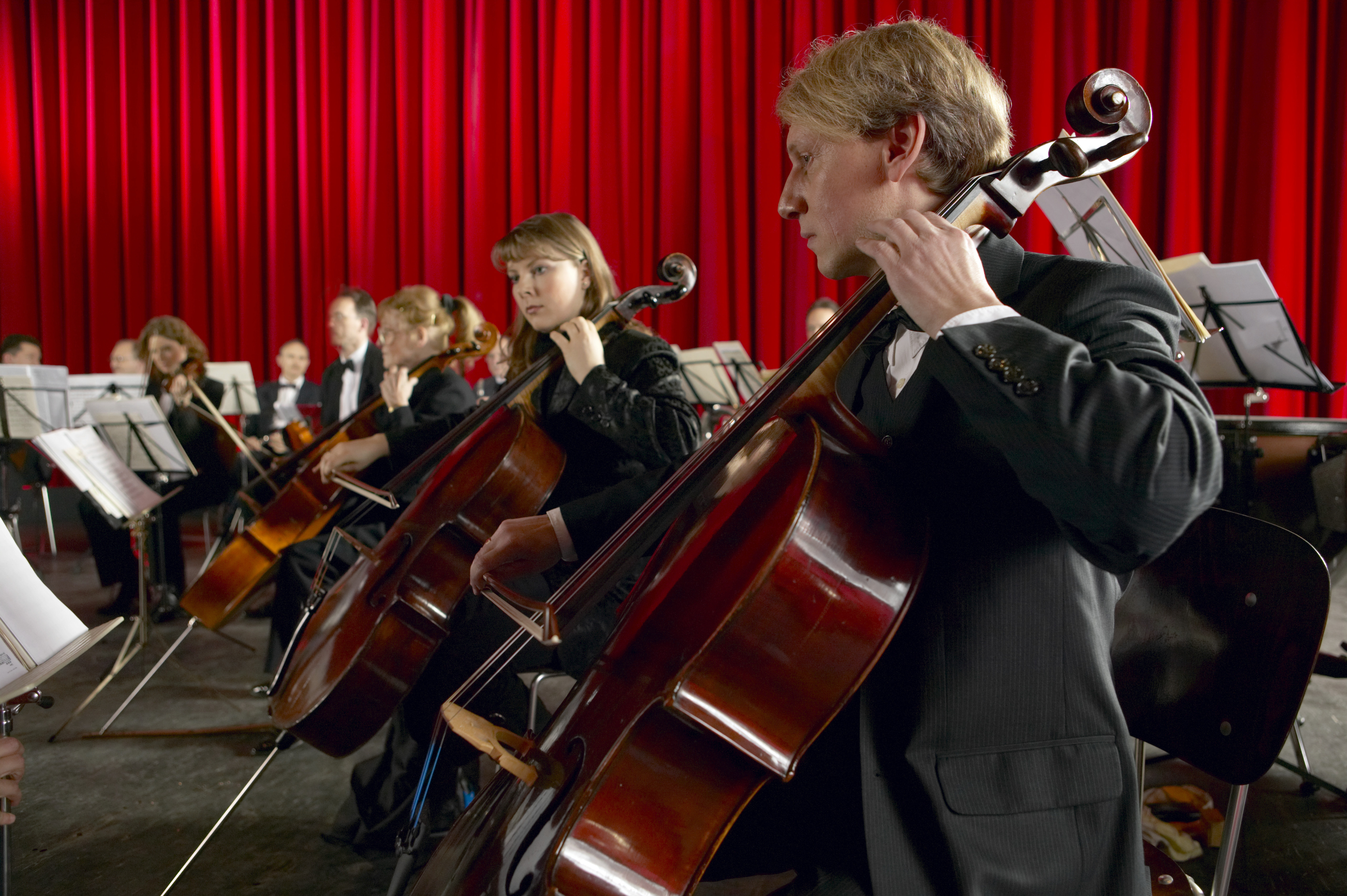 ---
By GUY D'ASTOLFO
dastolfo@vindy.com
NEW WILMINGTON, PA.
The Pittsburgh Symphony Orchestra can be found on every list of the top 20 orchestras – maybe even the top 10 – in the United States.
Beginning next season, it will also be seen performing twice a year at Westminster College's Orr Auditorium.
The new annual series, announced this month, revives the PSO's presence in the region. The orchestra ended its 16-year run at New Castle's Scottish Rite Cathedral after the 2016-17 season.
Classical music lovers are no doubt pleased.
So is Westminster, which sees the series as an educational opportunity and a way to propel the image of the college and its surrounding community.
"For our students to have such wonderful performances easily available on our campus will be a tremendous benefit for them," said Kathy B. Richardson, president of the college. "The PSO concerts will offer us opportunities to highlight the composers and literature that will be featured on the programs. For example, the inaugural PSO at Westminster performance is a celebration of American composer Leonard Bernstein, which provides a great platform for discussing the importance of his work."
IF YOU GO
What: Pittsburgh Symphony Orchestra, under the direction of Manfred Honeck, presents "Bernstein in Pittsburgh."
When: Oct. 6
Where: Orr Auditorium, Westminster College
Also: PSO presents "Peer Gynt" melodies and more, March 25, 2019, at Orr
Tickets: $98, $78 and $70 for both shows ($55, $45 and $40 for single-show tickets; $12 for ages 5 to 24). Call 724-946-7354.
Daniel Perttu, chairman of Westminster's school of music, agreed, and said students will be asked to attend the concerts to experience the performance of a world-class orchestra.
"Some of our students may not have had the opportunity to hear a live performance by the PSO for whatever reason, so college is a great time for them to gain this experience," said Perttu. "I'm sure our faculty who teach lessons on various instruments will use these concerts as an opportunity for students to observe how truly great performers execute their instrument. As a small example, much can be learned simply by sitting close to the first violin section of the PSO and watching their bow arms."
A scant few colleges ever get the opportunity to play host to a top-level orchestra, and Perttu expects the PSO will bring cultural energy to the campus and inspire its music students.
Perttu has attended many PSO concerts over the past decade, including the ones at Scottish Rite Cathedral.
He hopes area residents will do likewise when the orchestra comes to 1,700-seat Orr Auditorium.
"Orchestras are for everyone because they play amazing music that moves and inspires people," said Perttu. "I know some people might think that orchestra music isn't their thing, but I think they should give it a chance. I think they might be wowed! The music is stunning, and the particular programs that the PSO has programmed for its visit to Westminster promise to be fantastic."
The Westminster concerts will begin Oct. 6 with "Bernstein in Pittsburgh," which will include pieces the legendary composer conducted with the PSO early in his career, as well as his own First Symphony.
The second concert, on March 25, 2019, will include excerpts of Grieg's "Peer Gynt," as well as works by Mendelssohn and Rachmaninoff.
A role of every college is to enliven its community, and President Richardson hopes the PSO's presence will do just that, while also boosting its pride.
As a focal point for entertainment and culture, the college has been attracting people to New Wilmington for many years, contributing to its economy in the process.
"For 50 years, Westminster's Celebrity Series has provided access to noted performers, from Tony Bennett to Chris Botti," said Richardson. "Guests from out of the area as well as those from the immediate region come to these events, and they certainly bring economic benefits with them as they shop for gas and souvenirs, go to restaurants, and stay at inns and hotels. Patrons who visit also become aware of the many attractions available in our region, which provides incentive for return trips."
Richardson said she was disappointed when the PSO's Scottish Rite Cathedral series was canceled, and seems pleased to be able to fill that void.
"We want our community to continue to have easy access to the very best in arts programming," she said. "The PSO announcement that they no longer had the staffing available to do all the hard work that goes into promoting and managing off-site concerts had been a great disappointment to all of us. We are delighted to bring the orchestra back through this new partnership with the orchestra."
The PSO series will hopefully remind the greater community of Westminster's strengths, said Richardson, including its tradition of providing an outstanding and comprehensive education and its commitment to the area's quality of life through the arts.
"Westminster is a beautiful and warm campus, and we look forward to hosting visitors who will come to hear the symphony perform," said Richardson.
More like this from vindy.com