Athena Award event takes place this Thursday
---
Staff report
BOARDMAN
The Youngstown/Warren Regional Chamber and The Vindicator/Vindy.com presents the 26th annual Athena Award Dinner at Mr. Anthony's on Thursday
The Athena Award honors women who strive toward the highest levels of professional accomplishment, who excel in their chosen field, have devoted time and energy to their community in a meaningful way and also open doors so others may follow in their path.
Last year, the Athena Award ceremony marked its 25th year. There were 18 women nominated, and the award recipient was Patricia Sweeney, the first woman to ever take on the title of health commissioner for Mahoning County District Board of Health.
This year, there are 21 nominees for the award.
Athena Award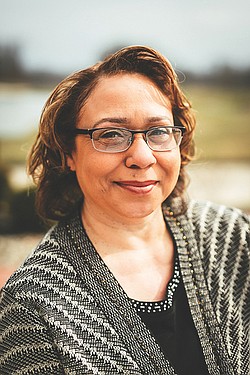 Gallery
The nominees are: Megan Bair Zidian, partner/shareholder of Ennis Britton Co. LPA; Heather Chunn, vice president of the Youngstown State University Foundation; Roberta Cykon, owner of the Putt Putt Fun Center of Warren; Daneen Mace-Vadjunec, vice president of orthopedics and neurosciences at Mercy Health Youngstown; Kristin Malosh, director of North America Environmental, Health & Safety for Vallourec USA Corp.; Cheryl McArthur, chief of human resources for Youngstown City Schools/Mahoning County Educational Service Center; Regina Mitchell, owner & CEO of Recovery Solutions/Hope Village LLC; Kathy Mock, director of Education and Initiatives for the United Way of Youngstown and the Mahoning Valley; Missy Morehead, operations leader at KeyBank; Chaney Nezbeth, development officer for the YSU Foundation; Kyowa M. Pegues, CRA market manager at Chemical Bank; Janet Polish, director of K-5 Curriculum and District Programs at Austintown Local Schools; Brenda M. Rider, president and founder of A Way With Words Foundation Inc.; Judge Carol Ann Robb of the 7th District Court of Appeals; Phyllis Schaab, technical services manager at MS Consultants Inc.; Karen Segesto, senior client adviser, vice president/co-founder at PNC Wealth Management/Sight for All United; Amanda Shina-Cutright, outreach coordinator/marketing director for Shenango Valley Chamber/One Hot Dog Designs; Ursula Shugart, attorney/owner at Shugart Law Firm/Studio Pump LLC; Shelia Triplett, executive director of the Mahoning Youngstown Community Action Partnership; Penny Wells, executive director of Sojourn to the Past; and Dr. Elisabeth H. Young, vice president for Health Affairs & Dean at College of Medicine at the Northeast Ohio Medical University.
Marla E. Perez-Davis, deputy director of the National Aeronautics and Space Administration's John H. Glenn Research Center in Cleveland, will serve as the keynote speaker for the event.
The ATHENA Award Dinner includes a VIP reception for the sponsors, nominees and nominators, followed by the public reception, dinner, keynote speaker, recognition of all nominees and the announcement of this year's recipient.
More like this from vindy.com