YSU softball team unable to hold late lead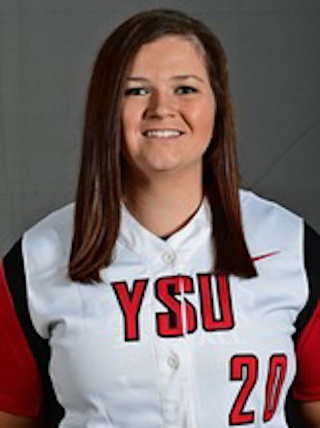 Photo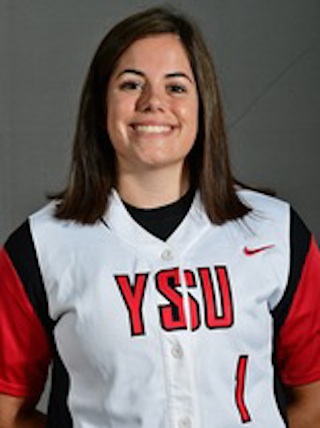 Photo
Staff report
chicago
After blowing a seventh-inning lead against IUPUI on Wednesday, the Youngstown State softball team suffered another late-game setback.
The Penguins' season came to an end following a 6-4 loss to Wright State in the Horizon League tournament on Thursday.
Entering the final inning, the season stats favored the Penguins.
YSU entered the top of the seventh with a 4-1 lead. The Penguins had been 17-4 when leading after the sixth inning.
The Penguins also took a three-game sweep of the Raiders last month at Wright State.
Wright State scored
the go-ahead run on a two-out throwing error by YSU second baseman Maddi Lusk.
The Penguins (25-26) jumped out to a 3-0 lead when sophomore Elizabeth Birkbeck hit a three-run home run to right-center field in the bottom of the third inning.
Birkbeck finished 1 for 3 with three RBIs and a run scored.
The Raiders (21-31) got on the board in the top of the fifth inning to get within two, 3-1, but the Penguins answered with a run in the bottom half of the sixth.
Senior Cali Mikovich laced a two-out double to right-center field and scored on Nikki Saibene's single to center field to give the Penguins the 4-1 lead.
Lexi Zappitelli and Mikovich each had two hits for the Penguins.
YSU starting pitcher Elle Buffenbarger allowed one run on four hits and three walks. Buffenbarger struck out one in five innings of work.
Paige Geanangel relieved Buffenbarger in the sixth inning.
Geanangel allowed five runs, one earned, in two innings. She allowed three hits, a walk and struck out one. Geanangel finished the season with a 12-13 record.
Wright State's Macey Gunther, an Ursuline High School graduate, finished with a double and drove in two runs.
Ashley Sharp pitched a complete game for the Raiders. Sharp allowed four runs on eight hits and struck out four.
Wright State will play an elimination game against Oakland at 1 p.m. today.
More like this from vindy.com