Summary of recent criminal activity in Girard and Liberty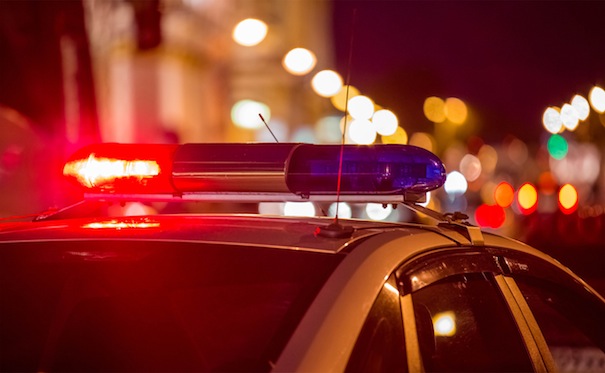 ---
A summary of recent criminal activity in Girard and Liberty:
GIRARD
May 6
Animal cruelty: An East Main Street man alleged a neighbor was abusing her dog, and that the animal may have suffered a broken leg.
Arrest: Authorities charged Cade D. Adams of Stambaugh Street, Girard, with domestic violence and resisting arrest when his stepmother alleged he grabbed her hair and punched the accuser six or seven times in the face. Also, police had to use a stun gun because Adams, 22, made aggressive moves toward them on several occasions and refused to comply, a report showed.
Domestic violence: Joshua R. Stephens, 35, of Crumlin Avenue, Girard, was charged with the crime after his girlfriend alleged an intoxicated Stephens had tossed her around during an argument, causing the accuser to lock herself in an upstairs bedroom and fear for her safety.
Menacing: An East Wilson Avenue woman told police her estranged husband had placed a tracking device on her vehicle and often showed up at random where she was.
Drugs: Officers responded to a drug complaint at a North Highland Avenue apartment, where they cited Damien Rouns,18, and William J. Daugherty III, 19, both of North Highland, Girard, along with two 17-year-old Girard boys, after alleging having confiscated pieces of suspected marijuana, suspected marijuana bongs, bowls used for marijuana and parts of other drug paraphernalia. Daugherty and Rouns also were charged with contributing to the delinquency of minors.
May 7
Arrest: Authorities picked up Barry K. Floyd, 29, at his Patricia Drive residence after determining the Girard man was wanted on a city warrant.
Criminal mischief: A man noticed someone had kicked his work truck while he was installing windows at a Beaver Street residence.
Menacing: A woman at Tod Park off U.S. Route 422 told officers her former boyfriend's current girlfriend approached her in a threatening manner to fight the accuser, then followed her vehicle as she left the park.
Arrest: While answering a disturbance call in the 200 block of East Main Street, officers took into custody Ronnie L. Price of East Main, Girard. He was wanted on a felony warrant from Harris County, Texas.
Domestic violence: Daisy M. Taylor, 30, of Elruth Court, Girard, was charged after her fiance alleged Taylor slapped his face after he apparently had damaged her cellphone.
Overdose: Police responded to a possible drug overdose in the 600 block of Trumbull Avenue, where they reportedly found an unresponsive man lying on a front lawn before his girlfriend speculated that he may have ingested heroin. The victim was given Narcan to reverse or block the effects of opioids, then taken to St. Elizabeth Youngstown Hospital.
Theft: An Elruth Court man alleged a woman took his vehicle that contained his wallet and a cellphone.
Trespassing: The owner of Muffley's Service Inc., 101 Mill St., discovered someone had entered the property and broken into a junk car.
May 8
Attempted burglary: A Morris Avenue couple told police a man in a hooded sweatshirt opened a sliding-glass door in an effort to enter before their son confronted the would-be burglar and he fled.
Arrest: While responding to a possible domestic situation at a North Ward Avenue residence, officers took Isaac Jones, 25, into custody. Jones, of North Ward, Girard, was wanted on a city warrant.
Criminal mischief: A man saw that eggs had been tossed against the rear of his East Broadway Avenue home.
Drugs: A man told police that while in Tod Park, he found two syringes and a suspected crack-cocaine pipe near a set of basketball courts.
May 9
Animal complaint: A Shawnee Drive man said a dog had attacked his two dogs in his backyard.
Arrest: Youngstown police handed to Girard authorities Jason M. Sop, 23, of Julien Street, Youngstown, who was booked on a warrant charging failure to appear in court.
Theft: A woman reported $2,480 worth of property, including a leaf blower and a chain saw, stolen as she prepared to move from her residence in the 400 block of Joan Avenue.
LIBERTY
May 5
Burglary: Someone smashed a rear window to a home in the 700 block of Tibbetts-Wick Road before removing a safe that contained jewelry and a 9 mm firearm. The loss was calculated at $7,253.
Unauthorized use of a vehicle: A Youngstown man at an East Liberty Street motel said a Boardman woman, 24, to whom he had loaned his 1999 Pontiac Bonneville failed to return the car.
Criminal mischief: A Shannon Road man noticed numerous broken beer bottles in his back yard.
May 6
Assault: A Northview Boulevard woman reported a man accompanied by two other people came to her home and grabbed the accuser by the throat, lifting her from a chair.
Theft: A Youngstown man returned to a Goldie Road big-box store and discovered a $600 iPhone he had accidentally forgotten was stolen.
Citation: An officer in the 500 block of Gypsy Lane cited Allen B. Martin Jr., 64, of Granada Avenue, Youngstown, on a disorderly-conduct charge after alleging having seen Martin urinating in a parking lot.
Domestic violence: Jennifer M. Johnson of Fifth Avenue, Youngstown, faced a charge after her husband alleged Johnson, 37, lost her temper during an argument and struck his face with a water bottle. The victim was bleeding profusely from an injury to his nose, a report stated.
Drugs: Police responded to a report of a suspicious man in the 4400 block of Logan Way, where they filed a drug-abuse charge against Erik A. Simpson, 20, of Tibbetts-Wick Road Girard, after alleging he had a small box inside of which were a bag containing 0.09 grams of suspected marijuana, a suspected marijuana pipe and a device commonly used to grind marijuana.
May 7
Theft/vandalism: Someone broke into and did extensive damage to three work trucks that belong to Foust Construction Inc., 1700 Wilson Ave., apparently in an effort to steal parts. Damage was estimated at more than $150,000.
May 8
Drugs/weapon: A traffic stop near Belmont Avenue and Gypsy Lane resulted in the arrest of Randolph Bryant, 68, of Chapel Hill Drive, Youngstown, on charges of carrying a concealed weapon, operating a vehicle impaired and cocaine possession after authorities alleged Bryant had under a baseball cap he wore a large rock of suspected cocaine for which he admitted having paid $50. Bryant, who refused to submit to a urine test, also had a wooden baton with a metal point, a report stated.
Robbery: An employee with Plaza Donuts, 3437 Belmont Ave., told police a man in his 20s demanded she give him money while the victim was outside on a break or another person across the street would kill a co-worker. The employee gave the robber an undisclosed sum of money.
May 9
Arrest: After pulling her over near Logan Way, officers charged Zariyah I. Diggs, 22, with menacing, falsification, obstructing official business and marijuana possession after alleging Diggs, of Swallow Street Southwest, Warren, provided a phony date of birth and a family member's name, then refused to cooperate during the booking process. In addition, Diggs, who also was wanted on two warrants, had a small bag of suspected marijuana in her purse, a report showed.
Drugs: A traffic stop on Belmont Avenue led to minor-misdemeanor citations charging Ian G. Towers, 51, of East Judson Avenue, Youngstown, and Shanise L. McGeorge, 30, of Briarwood Lane, Austintown, with marijuana possession when, police said, two bags of suspected marijuana and a suspected marijuana cigar were found. Towers also was charged with operating a vehicle impaired.
More like this from vindy.com