INFANTE SENTENCED | Ex-mayor of Niles gets 10 years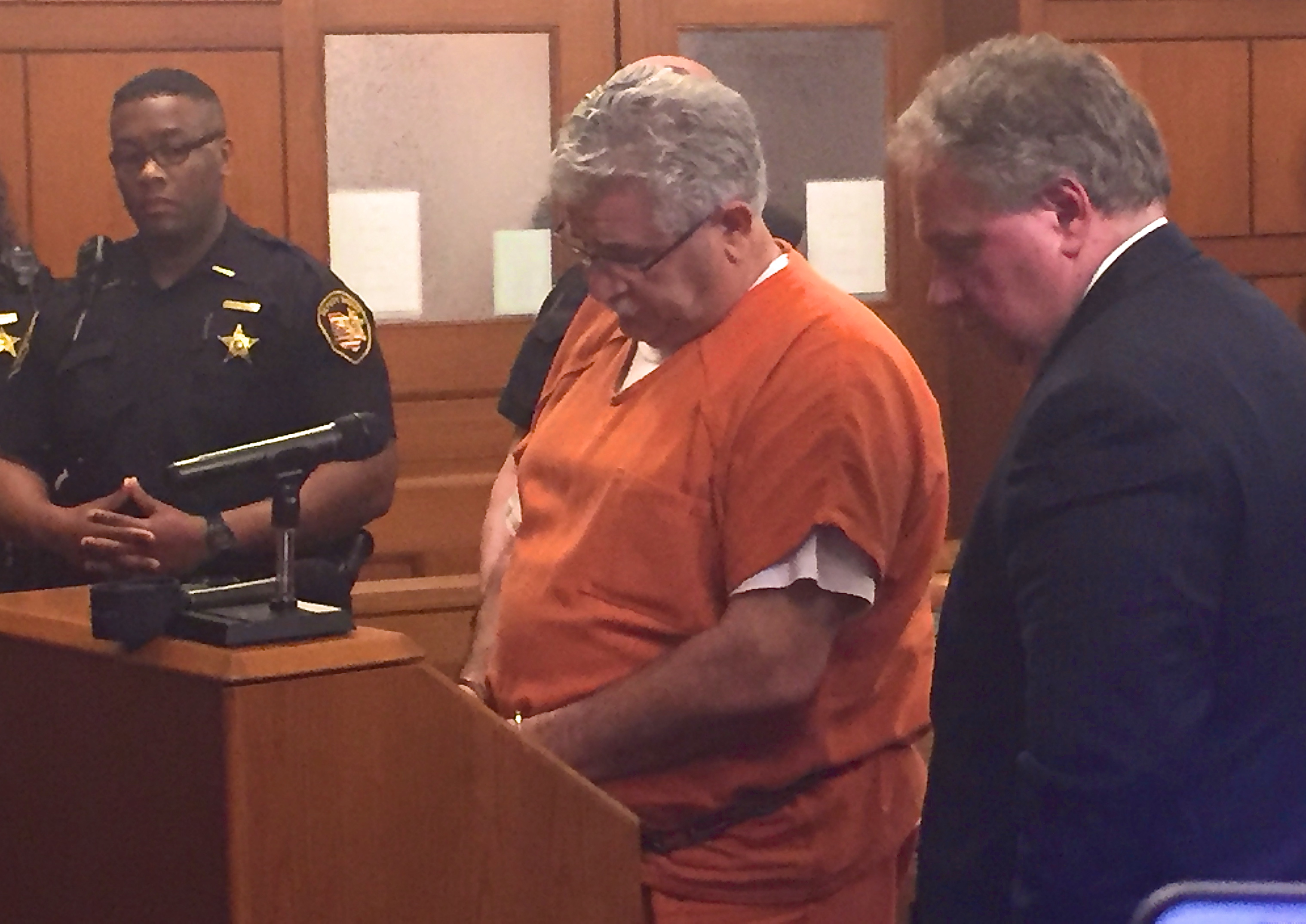 ---
WARREN — The Niles corruption investigation that the public learned about with a raid at the mayor's office at City Hall in October 2014 reached its climax today with Ralph Infante being sentenced to 10 years in prison for engaging in a pattern of corrupt activity and 21 other crimes.
Visiting judge Patricia Cosgrove sentenced Infante on the corruption charge first and gave him additional sentences for his 13 counts of tampering with records, one of having an unlawful interest in a public contract, two of theft in office, four of gambling and one of falsification, but she ordered all of the offenses to be served at the same time for a total of 10 years in prison.
Cosgrove also ordered Infante to make $51,000 restitution for the prosecution of the case and $999 to to the city of Niles.
Dan Kasaris, assistant county prosecutor, asked Judge Cosgrove to "send a message" like what she has done in other counties in Ohio where public officials were guilty of violating the public trust — "that there is no place for what this person did."
Two of Infante's step-daughters spoke before sentencing, with one of them, Casey Sudzina, saying her "Papa" "dedicated his entire life to his family."
Infante, 62, apologized in a few brief remarks to the judge, but she had a few questions for him, asking why he lied to a state agent about football tickets to an NCAA football game and asked why he didn't know that rehiring of his brother, Joe Infante, to a city job was illegal.
"I guess I should have asked for more legal opinions from the law director," Infante answered.
"I beg your forgiveness," Infante said to the judge. "Please don't take me away from my family, the people I love."
Then the judge told Infante his conduct harmed the city of Niles but also damaged the public's confidence in local government.
"In one fell swoop, you have wiped all that away," she said.
The Infante trial lasted 11 days in Trumbull County Common Pleas Court. On Monday, a jury found him guilty on 22 counts, and Infante was led from the courtroom in handcuffs.
He has been in the county jail since then and appeared for sentencing in a jail jumpsuit.
A co-defendant in the case, former Auditor Charles Nader, will be sentenced for his crimes uncovered in the investigation at 1 p.m.
More like this from vindy.com