Area Jews celebrate 70th anniversary of formation of Israel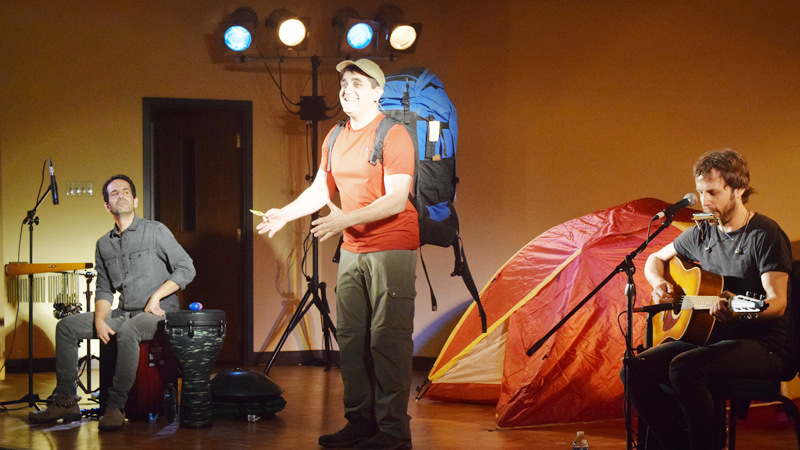 ---
LIBERTY
Youngstown Area Jewish Federation's "Israel at 70" banquet Thursday at Temple El-Emeth culminated the area Jewish community's year-long celebration of the formation of Israel as a homeland.
"I love Israel ... what it does and what it has done," said Claudia Moss of Liberty, head of the Israel Committee that organized Thursday's event.
"It's a homeland for the Jews who fled the Nazi Holocaust in Europe and persecution in other areas," she said.
She said she has read so much and learned so much about the Holocaust that she feels almost like she went through it herself.
"It makes one want to do more by working to help Jews, Christians and Muslims feel comfortable with each other so they can coexist in peace," Moss said.
The actual 70th birthday of Israel is May 14, 1948, when David Ben-Gurion proclaimed establishment of the State of Israel. U.S. President Harry Truman recognized Israel the same day, and soon after, so did the United Nations.
Ben-Gurion became the new nation's first prime minister.
The "Israel at 70" banquet featured the traveling show, "The Wandering Israeli," a trio from Israel that was introduced by Gon Erez, an emissary to Temple El-Emeth from Israel for the past three years.
"The Wandering Israeli" used a mixture of theater, story-telling, live music and humor to tell the audience about their experiences living in Israel and being Jewish and traveling around the world.
The trio has offered their presentation for about 15 years, starting strictly in Hebrew, then branching out to English and Spanish.
"Our message is sharing with people some of the other side of Israel that you don't often see," said Elad Shippony, actor/writer for the group. Other members are Sagi Eiland, singer/guitarist, and Eran Edri, percussionist.
For instance, during their presentation, Shippony, who grew up in Los Angeles, said he had always wanted to return to Israel.
"People said I was crazy. There are war and bombs there," he said.
But when he got to Israel, he said, he found "ordinary people living ordinary peaceful lives.
"Peace. I'm still giving it a chance," he said.
Rabbi Joseph Schonberger of Temple El-Emeth said, "We are very blessed to celebrate 70 years. It's important for Jewish people and humanity."
"God gave to Jewish people concepts that are foundational for civilization, such as the 10 Commandments and the idea that every person is a sacred creation of God. Israel reminds the world what we can accomplish together in peace," said Rabbi Schonberger.
Ohio's U.S. Sens. Rob Portman and Sherrod Brown sent video messages to the group, each describing Israel as America's strongest ally in the Middle East.
"Israel was born as a refuge and sanctuary from hate. It is a reminder of what can happen and must remain a beacon of hope in the world," said Brown.
Portman said he supports President Trump's declaration that Jerusalem is the capitol of Israel, and looks forward to a continued relationship with Israel.
Among the people attending the event were Dr. and Mrs. Richard Shapiro of Youngstown, who said before the event began that they were there to support the community and had visited Israel several times.
"I'm very proud of Israel and what it has accomplished. It is the only democracy in the Middle East," he said.
"It is the Jewish homeland," his wife said.
More like this from vindy.com