Popper plays a heck of a harmonica in Kent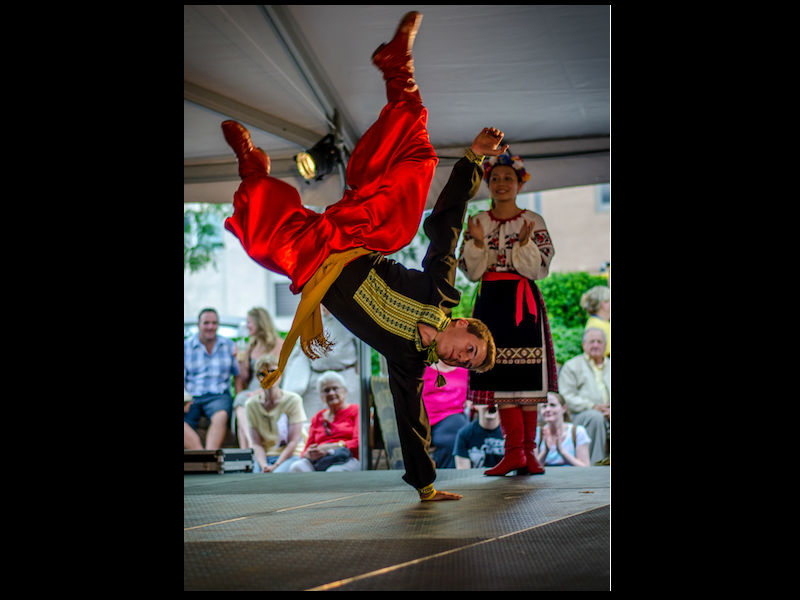 ---
John Popper's concert Tuesday night at Kent Stage was a memorable one that would have been positively elegant if it wasn't so hilarious.
The harmonica maestro and frontman for Blues Traveler performed solo on a bare stage, accompanied only by his band mate Ben Wilson on the grand piano.
And he held court, talking more than playing, much to the delight of a small but devoted audience that reveled in his rock 'n' roll stories.
As a singer, Popper has a distinctive voice, and he can wail and hold a note.
But his harmonica work is his signature.
A lot of rockers play some harmonica but nobody can honk with the clarity and precision of Popper, who pulls every note out of his harp with blazing speed. The stripped-down songs had power, but I found myself waiting for every solo.
With its great acoustics, Kent Stage was ideal for the sparse arrangements. It added to the intimacy for an audience that was very familiar with the artist.
Popper sensed it. "This is the place to be," he said, during one of his between-song ramblings, red Solo cup in hand.
The set list included "Ode from the Aspect," a song from Blues Traveler's next album, which will be released in October.
But it did not include "Runaround" – it wouldn't have fit the mood. Instead, Popper closed with "Hook (The Heart Leads You Back)," and then brought out opening act singer Katrina Woverton for a duet of John Lennon's "Imagine."
VAL THE POLKA GAL IS BACK ON THE AIR ON SATURDAYS
Val "The Polka Gal" Pawlowski will be back on the air Saturdays, beginning this weekend.
The long-time DJ and purveyor of all things polka will begin a weekly show from 8 a.m. to noon on WKST-AM 1200 out of New Castle, Pa.
Pawlowski hasn't had a Saturday show since last year, when her 23-year run on WKTX-AM 830 ended.
She will continue to also do a Sunday polka show every week at 3 p.m. on WPIC-AM 790.
Pawlowski has also put together a summer series of afternoon polka parties with live music at the SNPJ Farm, 10946 Heath Road, Kirtland.
Here is the lineup:
May 28: Don Wojtila and Fred Ziwich orchestras, 1-7 p.m.
July 4: Klancnik and Friends with Brian O'Boyle and Ron Likovic and Friends, 1-7 p.m.
Sept. 3: Eddie Rodick and Frank Stanger orchestras, 1-7 p.m.
Val's Birthday Bash will be June 30 at the SNPJ Recreation Center in Enon Valley, Pa., with the Del Sinchak Orchestra, from 3-7 p.m.
OPENING WEEKEND TICKET SALES STRONG FOR FLORIDA GEORGIA LINE
The opening rush of ticket sales was very strong for the Aug. 11 Florida Georgia Line concert at Stambaugh Stadium.
Sales for the general public began Friday morning, and by Monday, about 60 percent of the tickets were gone. The capacity for the concert will be about 17,000.
SIMPLY SLAVIC FESTIVAL ADDS A SECOND NIGHT
The Simply Slavic Festival is expanding this year.
The celebration will start on Friday, June 15, with a party from 7 to 10 p.m. on East Federal Street in downtown Youngstown, with the Chardon Polka Band, food trucks and a beer garden.
Admission is free.
The main event will be the next day in the same location from noon to midnight, with live music, folk dance, food, all kinds of activities and a bonfire after dark. ($4; free for children 12 and under).
More like this from vindy.com