'Flea Market Fanatics' picks its cast, plans more shooting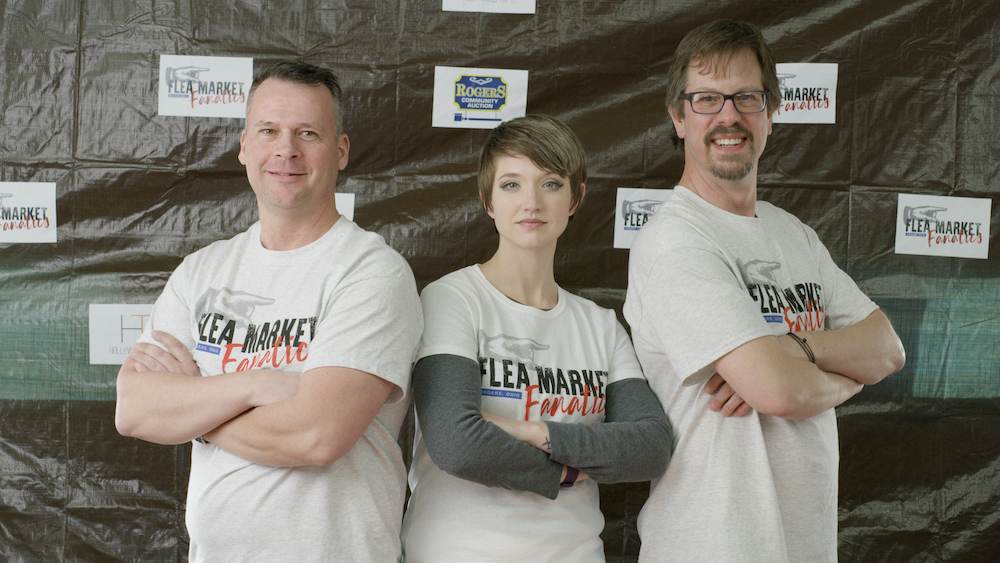 ---
Staff report
ROGERS
The creators of "Flea Market Fanatics," a reality television series, have selected a cast and have planned two more days of shooting – May 25 and June 1 – at Rogers Community Auction.
A large cast was selected in March for the comedy show, which will follow their adventures among the vast flea market. Youngstown-based singer-songwriter Candace Campana is among the show's regulars and will perform on the Flea Market Fanatics Stage on both upcoming shooting dates.
Hollywood Top Productions and Rogers Community Auction (aka Rogers Flea Market) are co-producers of the show, which will be shopped to television and online outlets in hopes of landing a distribution deal.
Hosted by Cleveland Comedian Jess Faulstich, the upbeat show features the family who runs the market, plus the colorful and offbeat shoppers, vendors and items for sale at the flea market.
Steve Kreider, CEO of Hollywood Top, is a Waterford, Pa., native, who retired from the Army in 2013 after serving 25 years. He has worked as a producer on "Duck Dynasty" and as a consultant on other television shows and the film "Pitch Perfect 3."
"We want to make an original show, and you can't get more original than Rogers Flea Market," said Kreider in a news release. "The turnout [for casting] in March was incredible, but not everyone got their chance to tell their story and that's why 'Flea Market Fanatics' will back on May 25."
Steve Swanson, the director of "Flea Market Fanatics," said a large cast was selected in March, and filming was started.
The show focuses mainly on the people of Rogers.
"I think viewers are going to be surprised at how different our show is from others," said Swanson.
"Flea Market Fanatics" is filmed by Cinemanix, a Youngstown-based studio.
Folks who would like to be on the show who are willing to talk about their flea-market finds are asked to email HTCastingCall@gmail.com. Include full name, full phone number, and age (if under 18, permission from a parent or legal guardian is required).
To learn more, go to fleamarketfanatics.com.
More like this from vindy.com