Phantoms, Force begin pursuit of Clark Cup on Friday in Fargo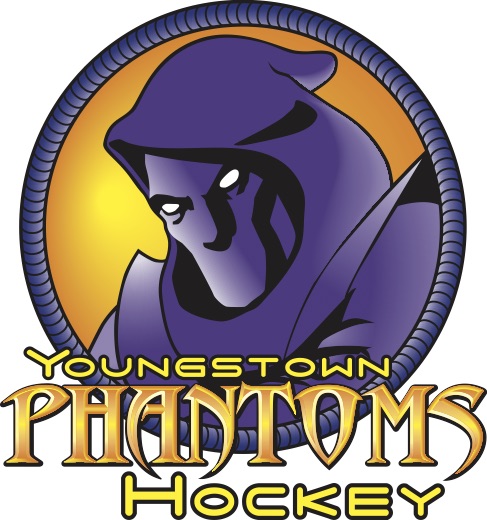 ---
Phantoms, Force begin pursuit
of Clark Cup on Friday in Fargo
By Tom Williams
YOUNGSTOWN
Nicholas Cardelli began his final USHL season with the Fargo Force.
The Youngstown Phantoms forward will close his junior hockey career playing against them for the Clark Cup championship.
"Definitely pretty excited about it," the Bemidji State commit said after Tuesday's practice at the Covelli Centre. "It's kind of weird how the cards unfolded.
"It makes me want to win that much more."
Cardelli joined the Phantoms in late January after a trade with the Cedar Rapids RoughRiders. Shortly after the Christmas break, the Force traded Cardelli to the RoughRiders, who ended up finishing seventh in the Eastern Conference and missing the Clark Cup Playoffs by one point.
Cardelli helped spark the Phantoms to a late-season 10-0-1-1 stretch that catapulted them to second place in the Eastern standings and a first-round playoff bye.
The Phantoms went on to win best-of-fives series from Dubuque and Team USA to win the conference crown.
This weekend, the Phantoms will open the Clark Cup Final with two games in North Dakota. Games 3 and, if necessary, 4 will be contested at Covelli Centre on May 18-19.
Cardelli has stayed in touch with his former teammates. They exchanged texts late Saturday after the Phantoms ousted top-seeded Team USA and the third-seeded Force eliminated top-seeded Waterloo. Both conference finals lasted four games.
"I have a couple of really good buddies on [the Force]," Cardelli said. "But it's the finals now — it doesn't matter.
"We know what we need to do."
The Phantoms are in the USHL's final round for the first time in their nine seasons.
About a week after Cardelli became a Phantom, defensemen Michael Callahan and Jason Smallidge arrived after a trade with last-place Central Illinois.
"It's really surreal, thinking where me and Smallidge were a couple of months ago to where we are now," Callahan said. "We were pretty much dead-last in the whole league [so] it's really awesome.
"Being a part of this group is really special," Callahan said. "What we've done is great, but we're still hungry. We're looking forward to winning a championship in the next couple of weeks."
Brad Patterson, the second-year head coach who was a Phantoms assistant for the previous seven seasons, said the Force excel on the power play and killing penalties.
"The reason that they are in the championship is due to special teams," Patterson said.
Staying out of the penalty box will be key.
"They are a fast team like us," Cardelli said. "I think it's going to be a pretty exciting series.
The Force have a familiar face to local hockey fans. Defenseman Ty Farmer, a Phantom from 2014-17, scored nine goals and made 30 assists for the Force this season. Last season, Farmer was traded by the Phantoms to the Muskegon Lumberjacks.
The Phantoms left Youngstown on Wednesday afternoon, taking a sleeper bus for the 19-hour overnight trip. They play to arrive in Fargo late this morning in time for a practice at Scheels Arena.
Because of the distance, the Phantoms and Force only play one series per season. Last fall, the Phantoms split two games at Scheels Arena, losing 3-2 in overtime and then winning 4-3 in a shootout.
"To see how far we've come is really an accomplishment but we're still really hungry," Callahan said. "We're still looking forward to playing [in late May]."
If necessary, Game 5 would be on May 23 in Fargo.
More like this from vindy.com