Boardman wins AAC title in last race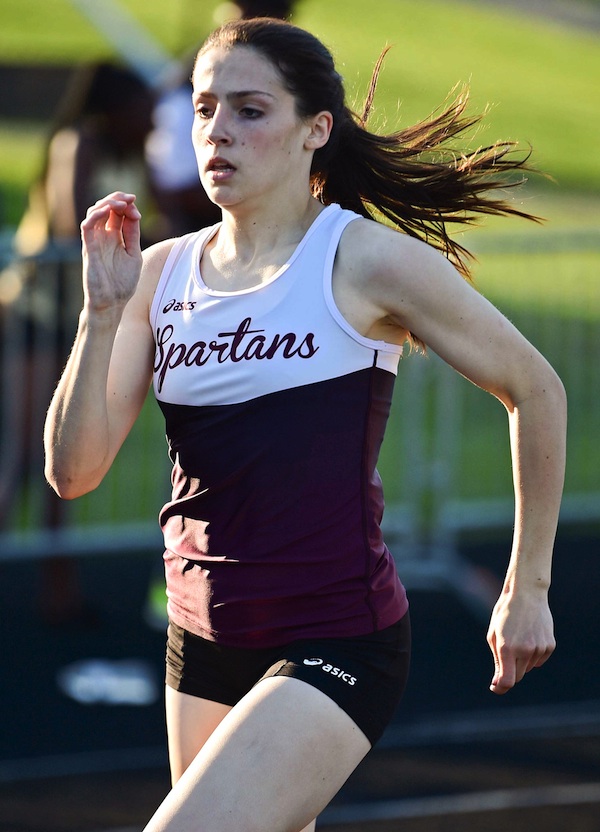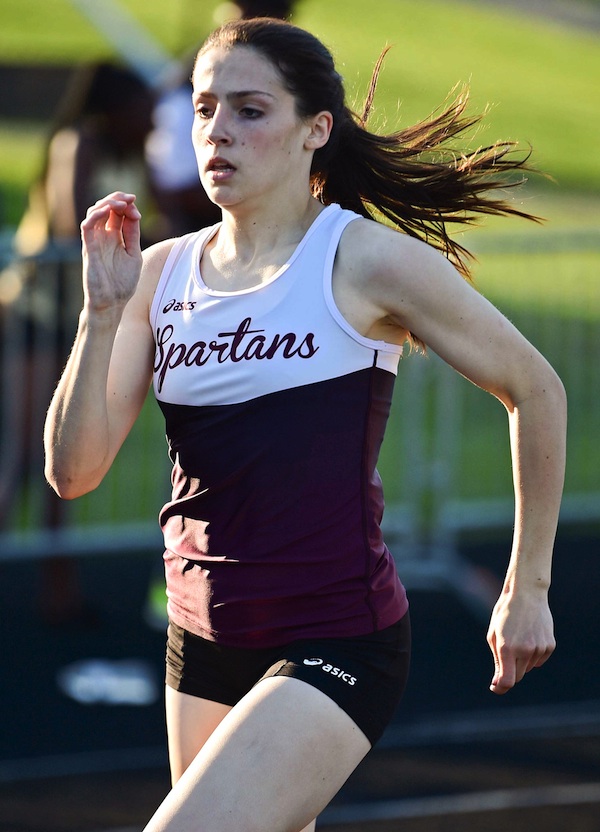 ---
AAC Red Tier Track Championship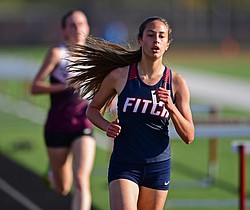 Gallery
By BRIAN DZENIS
bdzenis@vindy.com
BOARDMAN
The public-address announcer let everyone in Spartan Stadium what the stakes were for the girls 4x400 relay.
Heading into the final race of the All-American Conference Red Tier Championships, it was announced that Boardman and Austintown Fitch were tied with 138 points.
"Our coaches basically said, 'How much do you want it?' And we were like, 'We want it!'" Boardman runner Raegan Burkey said. "We had some pretty even matchups and we had to put our best foot forward and run with all we had because it was the last event and we knew that we had to work for it."
With a mix of strategy and a will to win, the Spartans won a wild relay race to claim the girls title.
"We worked all season for this. This is our postseason and this is where it matters," Megan D'Eramo said. "It just meant the world."
Boardman coach Rick Sypert has mixed up his 4x400 lineup of Burkey, D'Eramo, Cassie Stitt, and Julia Schrembeck in the past. He had the idea of Burkey closing out the race, but had some decisions to make when he saw Fitch's Lauren Dolak — a Youngstown State commit in track — slotted second in the lineup.
"We saw [Dolak] was running second and we put Makayla on her because she was fresh," Sypert said. "Julie was fresh for the third leg and Reagan brought us home. She battles all the way."
Stitt put Boardman in the lead on the first lap, but with the pass of the baton, Dolak took her team from fourth to first. East's Laniya Lewis took the lead on the third leg with Fitch's Eva Rivera in tow.
The last lap became a battle of underclassmen. Burkey, a freshman, found herself in a tight race with Falcons sophomore Alena Williams. Heading into the final turn, Williams passed Burkey, but the freshman legged out the victory with a team time of 4:05.88.
"I saw [Williams] ahead of me and I was like, 'Oh my gosh, I have to catch them. The meet is riding on this,' " Burkey said. "I was rounding the corner and I thought, 'If I kick now, I think I can get it,' and I just went for it."
Boardman edged out Fitch with 148 points to 146. For Fitch coach Bob Lape, there was some question of putting Dolak last, but called it a scenario where hindsight is 20/20.
"We have nothing to be ashamed of, Boardman had a good day today," Lape said. "They scored all over the place. I'm proud of these girls."
The title would have been a good cap on a record-setting day. Dolak broke the meet record in the 1600 and missed out on the 800 record by two seconds.
"I wouldn't say [the records] make up for not winning, but it is something to be proud of," Dolak said.
Long-jumper Khala Cameron set a meet record and a new personal best in the long jump and in the shot put, Emoni Davis crossed the 40-feet mark for the first time in her career.
"I hope when regionals come around that I hit more than 40 feet," Davis said. "I've been waiting for it since freshman year."
With little drama, Fitch won the title on the boys side with 153.50 points, besting runner-up Boardman's mark of 111 points.
Deondre McKeever set a new personal best in the long jump while winning the event.
More like this from vindy.com