Summary of recent criminal activity in Austintown and Canfield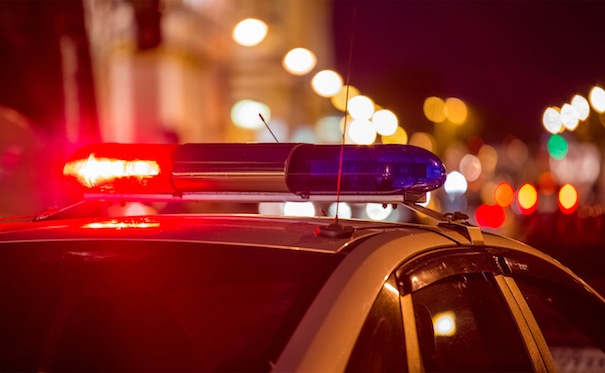 ---
A summary of recent criminal activity in Austintown and Canfield:
AUSTINTOWN
May 2
Auto theft: A 2003 Chevrolet Monte Carlo was stolen in the 4200 block of Pembrook Road.
Theft: A Westminster Avenue resident reported having paid for work to the home that was never completed.
Fraud: An Idaho Road woman told police she had been scammed of $3,000.
Theft: An unknown amount of clothing was stolen from T/A Travel Center, 5400 Seventy-Six Drive.
Theft: Two women reportedly stole a pair of shoes from the J.C. Penney store, 6000 Mahoning Ave., then fled in a vehicle.
May 3
Arrest: Liberty police handed to Austintown authorities Cheryl E. Baird, 47, of Manhattan Drive, Youngstown, who was wanted on Austintown warrants charging her with one count each of drug abuse (heroin) and prostitution.
Trespassing: While responding to a possible altercation in the 100 block of Ohltown Road, police charged Kirk D. Snipes, 29, with criminal trespassing after ascertaining Snipes, of Flagler Lane, Boardman, was on the property despite having been warned early last month to stay off.
Arrest: Officers in North Jackson picked up Gary L. Bricker Jr., 37, of Oakcrest Drive, Austintown. He was wanted on a felony domestic-violence warrant.
Possible theft: A man who worked at a North Niles-Canfield Road auto-sales business said his former boss has a set of tools that belongs to him.
May 4
Arrest: Carlton E. Stevens, 63, was taken into custody during a traffic stop on state Route 46. Stevens, of Market Street, Youngstown, was wanted on a Niles Municipal Court warrant.
Recovered property: A set of keys was found on a porch in the 100 block of Dehoff Drive.
Arrest: Police responded to a possible drug overdose in the 70 block of Viall Road, where they charged Daniel D. Boone, 28, of Elm Road, Warren, with falsification after alleging Boone had provided a fake name and date of birth, presumably to avoid being arrested on warrants charging him with one count each of kidnapping and theft.
May 5
Theft: Donald L. Mulholland, 33, whose last known address was on Kroek Avenue in Austintown, faced theft and criminal-simulation charges after a man alleged that while selling him an iPhone near New Road, Mulholland paid the accuser with three phony $100 bills.
Theft: Money and jewelry were removed from a residence in the 200 block of Wilcox Road.
May 6
Arrest: After pulling her over on North Raccoon Road, authorities charged Lauren E. Trussell of West Salem Street, Columbiana, with operating a vehicle impaired, obstructing official business and resisting arrest. Trussell, 27, registered a 0.142 blood- alcohol content, which exceeds Ohio's 0.08 legal intoxication limit; in addition, she screamed and swore numerous times at officers and refused to follow their commands, a report showed.
Drugs: A traffic stop near North Meridian and Crum roads resulted in the arrest of Gabriel T. Davis, 21, of Coitsville Road, Campbell, who was wanted on warrants accusing him of failing to appear in Youngstown Municipal Court. Davis also was charged with having on his person a bag of suspected marijuana and a pack containing six white pills determined to be Tramadol, a narcotic commonly used to treat moderate to severe pain.
Identity theft: An Eastwind Place man discovered two accounts had been opened in his name without authorization.
May 7
Arrest: Officers responded to a woman possibly in distress at an Interstate Boulevard motel, where they arrested Sarah Vangundy, 33, who listed addresses on South Raccoon Road in Austintown and Niles-Carver Road in Mineral Ridge, and who was wanted on a Howland Township warrant accusing her of failing to appear in court on a falsification charge.
CANFIELD
May 3
Arrest: Police on Winona Drive charged Philip Denney, 21, of Shields Road, Canfield, with driving under suspension.
Citation: A 17-year-old Youngstown girl was cited on a charge of driving 47 mph on a section of Herbert Road with a 25-mph speed limit.
May 5
Arrest: Authorities charged Charles Carson Jr., 61, of Staatz Drive, Austintown, with operating a vehicle impaired after having pulled him over on North Broad Street.
May 6
Arrest: A traffic stop on North Broad Street resulted in the arrest of Francisco Rios, 27, on a charge of driving under suspension. The Alliance man also was cited on a charge of operating an unsafe vehicle.
More like this from vindy.com