Two Boardman seniors receive elite OSU scholarship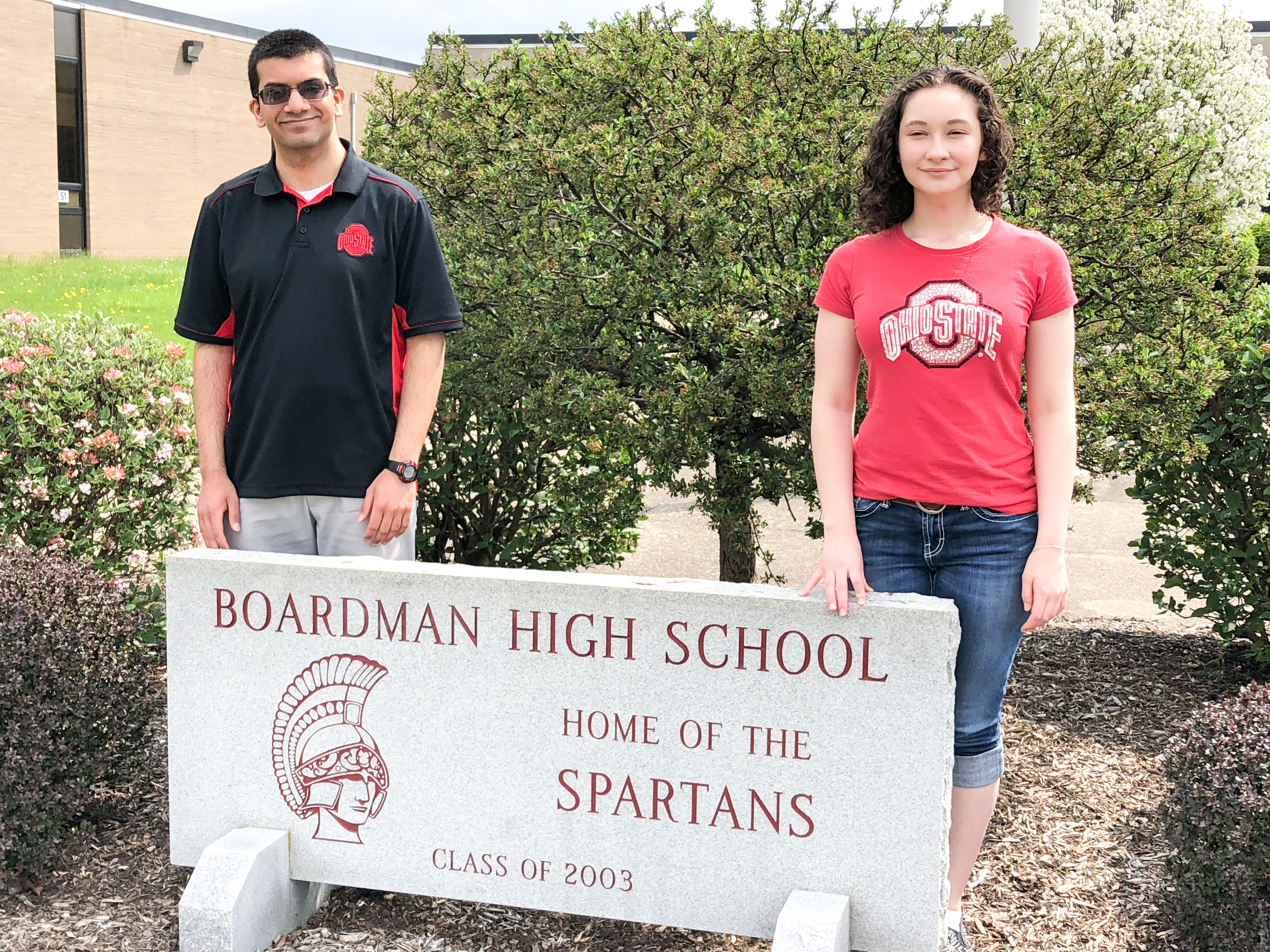 ---
By JUSTIN WIEr
BOARDMAN
Judy Garzanich and Pranav Padmanabhan have attended classes together for about eight years in the Boardman School District.
"We've had a lot of time to get used to each other's presence," Garzanich joked.
That's good, because they will attend Ohio State University together the next four years.
The two were among 25 students nationwide chosen to enter OSU's Eminence Fellows program. It provides students with a full scholarship to the university and a $3,000 grant for research-and-study abroad programs.
Boardman High School was the only school in the country with two students selected to become Eminence Fellows.
"It was amazing," Garzanich said about learning she received the fellowship. "I actually squealed on the phone with the person."
Padmanabhan, who learned he was also accepted, said the Eminence Fellows all live in the same dorm.
"That's really exciting, being together with the best of the best," he said.
Both have excelled in their time at Boardman.
They each scored 35 on the ACT, and Padmanabhan only trails Garzanich's 4.0 GPA by two-hundredths of a point at 3.98.
Padmanabhan is captain of the school's undefeated quiz bowl team, which includes Garzanich.
Both credited the school for their success.
To be considered for the Eminence Fellowship, the students had to submit an essay pitching a "spark session" with a guest.
Garzanich wrote about Elizabeth Loftus, a psychologist who has studied how memories change and how it can lead to wrongful criminal convictions.
Padmanabhan wrote about CRISPR, a gene-editing technique that could potentially be used to cure diseases.
Both said they were introduced to the topics in their high-school classes.
They also both have familial connections to OSU. Padmanabhan's father is a OSU alumnus, and Garzanich's father, a big OSU fan, always pushed for her to attend the school. She initially rebelled until a campus tour won her over.
Padmanabhan plans to study computer science engineering with an eye toward working with artificial intelligence. Garzanich will pursue chemical engineering and she hopes to do research into green energy.
Both were happy they weren't the only one who got into the program.
"It was nice that one person didn't have to console the other," Garzanich said.
More like this from vindy.com