Investigators: Claudia Hoerig understood her rights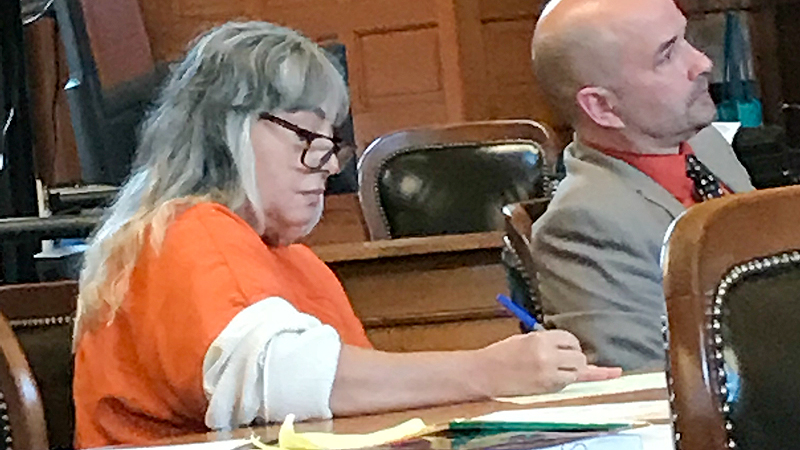 ---
By Jordan Cohen
WARREN
Law-enforcement officers testified Claudia Hoerig understood her constitutional rights before admitting she fatally shot her husband, Karl, in the couple's Newton Falls home in March 2007.
Friday's testimony wrapped up two days of hearings before Judge Andrew Logan in Trumbull County Common Pleas Court in which Hoerig's attorneys, who are with the county's branch of the Ohio Public Defender's office, have sought to suppress her statements and declare them inadmissible at her trial Sept. 17. They argue investigators failed to notify her of her right to counsel.
Karl Hoerig had been a commercial airline pilot and a major in the Air Force. Nearly 10 members of his family attended the hearings.
Judge Logan has ordered both sides to file legal briefs in 30 days before he renders a decision. He has set a June 21 pretrial hearing date for Claudia Hoerig, who sat silently in her orange prison garb during the proceedings.
She had fled to her native Brazil after the shooting at their West Ninth Street home and lived there for nearly 11 years. She was eventually jailed in Brazil and extradited to the county Jan. 17.
Detective Sgt. Michael Yannucci of the county sheriff's office, testified, however, he was fully briefed by county Prosecutor Dennis Watkins on what to say and how to say it less than an hour before interrogating Hoerig. During Friday's hearing, Watkins questioned Yannucci about the detective's understanding of advising Hoerig of her rights.
"You definitely made sure I was aware of that," responded a smiling Yannucci.
Yannucci said he gave Hoerig, 53, her Miranda warning in which a suspect is advised of a right to silence and to counsel. He said she signed a waiver of those rights.
The detective, a member of the department for more than 20 years, described Hoerig's demeanor as cooperative and responsive.
"It was a very comfortable conversation – no distress," he recalled. "She talked a lot more than I did."
The interview lasted 21/2 hours and was recorded through the use of a computer system. Watkins played a few minutes of the video in which Hoerig was advised of her rights, but had to rely on an alternate video system to play it. The sound was difficult to understand, a point acknowledged by the prosecutor and Yannucci.
Yannucci attributed the difficulty to noise from a blower in the department's small interrogation room. He said he could understand the contents by wearing headphones.
During cross-examination by David Rouzzo, assistant public defender, Yannucci produced notes of questions written by Watkins to assure the deputy properly advised Hoerig of her rights.
In earlier testimony Friday, Michael Laswell, a former Newton Falls police officer, testified about the evidence taken from the Hoerig home and the car Hoerig abandoned at Greater Pittsburgh International Airport before flying to Brazil.
In the car, he said, were "miscellaneous papers and shooting targets." A search warrant of the couple's account at a Newton Falls bank turned up empty.
"Nothing was recovered," Laswell said. "She siphoned the money."
Laswell, however, when challenged by Rouzzo to verify his allegation, was unable to do so.
The defense claims evidence taken from the home and the car should be suppressed because of "defective" search warrants and the affidavits that authorized them.
The defense attorneys argue Hoerig's subsequent statements are tainted by improperly gathered evidence.
More like this from vindy.com