Market Street Elementary hosts math night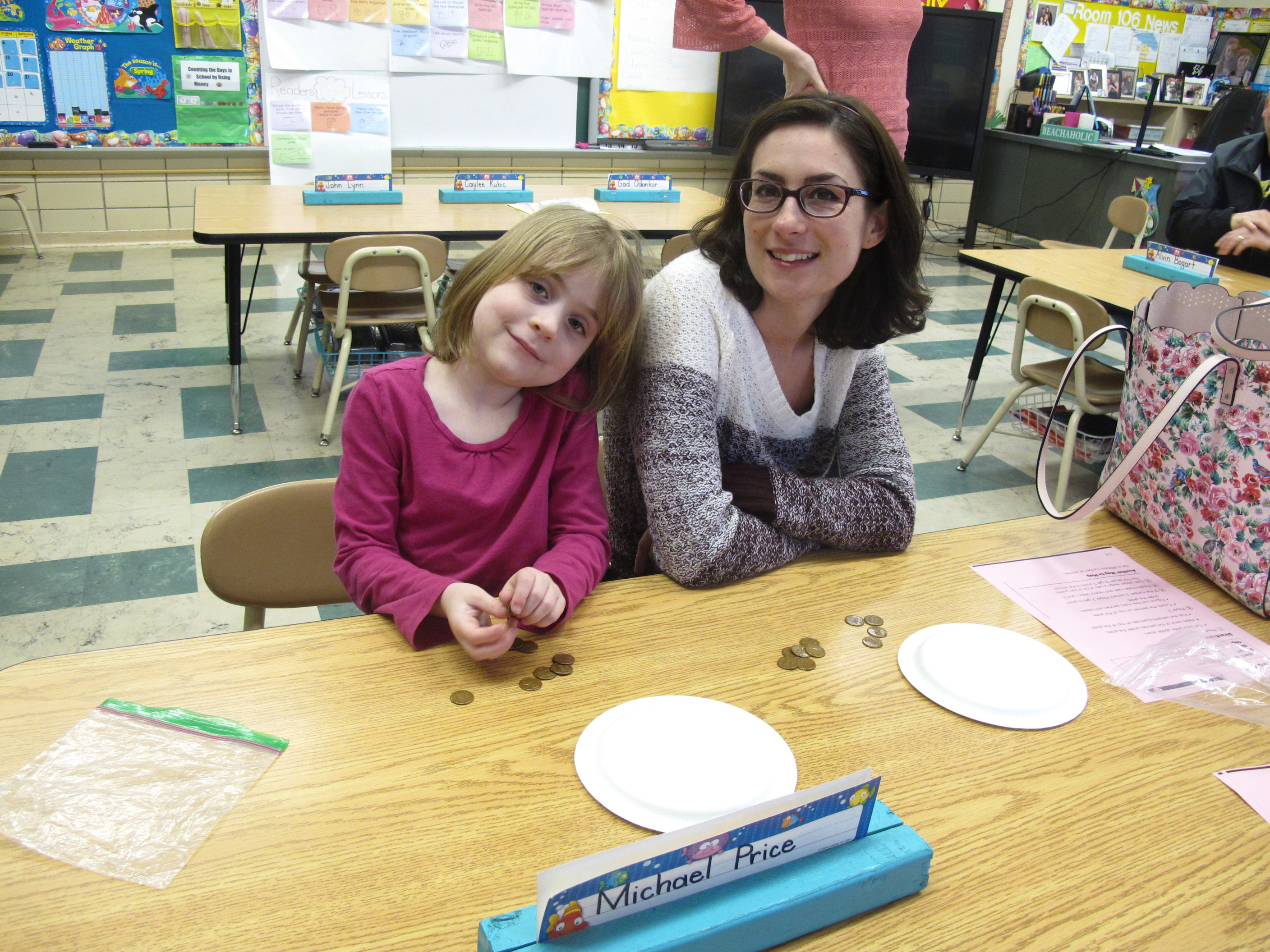 ---
by ZACK SHIVELY
Market Street Elementary School invited parents to the school for a night to learn about the school's math curriculum on April 25.
The math night, organized similarly to the school's reading night, took parents to classrooms for a look inside the math instruction that the students do daily at the school. They had teachers from each grade level show the parents the style of learning done in the math classroom.
"We want to give you a glimpse of what is happening in the classroom," Kristin Conroy, the district's math coach, said to the parents. She said she aimed the night at getting the families involved with the classroom and learning.
The teachers showed the parents the online account that each student has to play content-related games, demonstrated hands-on games the parents could play with their children at home and displayed a sample of their math lessons.
Conroy had representatives for each grade level in the school. Kindergarten teacher Pam Choleva, second grade teachers Janet Sypert, Barbara Gonda and Jen Wymer, third grade teachers Donna Fortunato and Jackie Lawson and fourth grade teacher Denise Robinson all taught some of the families of their students. Conroy covered the first grade families.
Conroy hopes the program will spark an on-going relationship between parents, students and the curriculum. She sent a family letter home that gave the parents suggestions of games, books and other ideas to connect family time to student learning.
More like this from vindy.com