Playhouse's 'Songs of Joni Mitchell' will have contemporary feel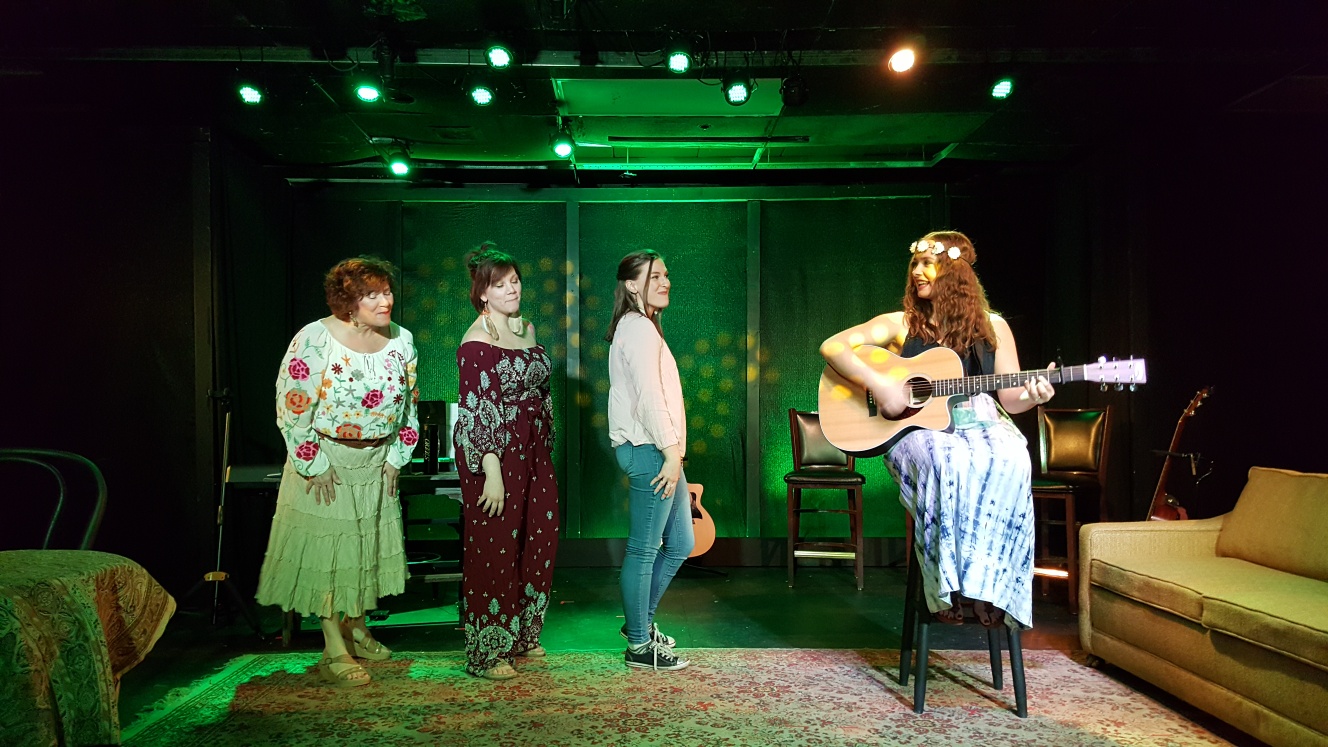 ---
If You Go
What: "Women of Heart and Mind: The Songs of Joni Mitchell"
When: 7:30 p.m. Friday and Saturday, and also May 11 and 12; and 2:30 p.m. Sunday and May 13
Where: Youngstown Playhouse, off Glenwood Avenue
Tickets: $15 ($12 for senior citizens, $10 for students); go to theyoungstownplayhouse.com or call 330-788-8739
By GUY D'ASTOLFO
YOUNGSTOWN
The music of Joni Mitchell – which remains as relevant as it ever was – is the core of a unique and original show at the Youngstown Playhouse.
"Women of Heart and Mind: The Songs of Joni Mitchell" opens Friday in the Moyer Room and will run for two consecutive weekends.
Mitchell's songs reflected her times, and she did not shy away from any topic, be it social or political. She became a leading figure in the counterculture movement of the late '60s and '70s, and her work continues to influence singer-songwriters.
The Playhouse production will have a contemporary touch because it is centers around the #MeToo movement, in which women break their silence about sexual abuse and harassment.
It employs a cast of four female musicians — Diane Drapcho, Bridget Yurcisin, Kate Pelini and Natalie Kovacs — and is directed by Donna Smith Downie, who co-created it with James McClellan.
The setting is a coffee shop, with the audience listening in on a Joni Mitchell open mic night. There will be coffee served beforehand.
"The cast doesn't just come out and sing," said Downie. "It's more like being in a cafe ...They are dressed in Bohemian style, the way Joni dressed." An onstage couch, piano and table, and the lighting, further create the mood.
The show is not scripted.
"They don't just get up there and sing songs," said Downie. "The girls talk to each other in a way they would at a night performing in a coffee shop. They are friends getting together for Joni Mitchell night. They ad lib."
Although Mitchell was a solo artist, the Playhouse show includes some duets and group songs, with vocal harmonies over acoustic guitars and piano.
"The singers are just awesome," said Downie. "They taught each other the music and worked on everything during rehearsals. Their harmony is beautiful, and they put their own interpretation into the songs."
Yurcisin bought a dulcimer and learned to play it for the show because Mitchell used one in a song.
Another cast member, Drapcho, had long since named her guitar "Joni" in honor of Mitchell.
To prepare to direct the show, Downie said she researched not just Mitchell's music, but her life. "We discussed 'what does this song mean to you?'," she said. "It's a perfect show for the women's movement because it speaks to women's trials. One song, 'I Had a King,' was about her first marriage. She sings about how he was domineering.
"[Mitchell] spoke out all her life, about politics, and about the times she was put down by men, like women are speaking out now," continued Downie.
Mitchell's most popular songs include "Chelsea Morning," "Big Yellow Taxi," "Free Man In Paris" and "Woodstock."
Downie's most recent credits include directing the musical revue "Sondheim in Love" for the Playhouse last year. Johnny Pecano created the set for "Women of Heart and Mind," and Ellen Licitra is lighting designer.
More like this from vindy.com