Judge upholds dying declaration in murder case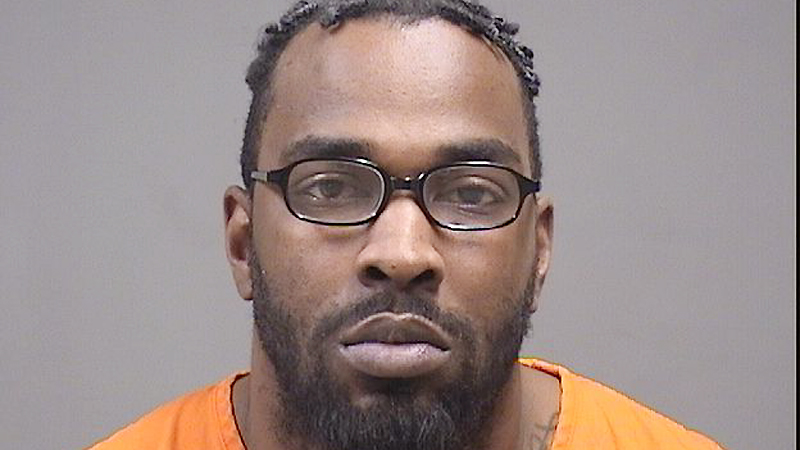 ---
By Joe Gorman
YOUNGSTOWN
Ronald Lewis was a witness and a murder victim, and because of that unique status, prosecutors wanted to use the dying declaration of Lewis' brother in the case of the man accused of killing him.
Gregory James, 37, is charged with aggravated murder in the death of Lewis, 40, who police said was shot early March 24, 2017, as he was sleeping in his home on Atkinson Avenue. His wife, sleeping beside him, was shot 10 times but survived.
Just two days before Lewis was killed, his brother, Javell Bates, 40, died in St. Elizabeth Youngstown Hospital after being shot March 8, 2017, outside a Josephine Avenue home. After Bates was shot, he drove to Lewis' home and police said Bates told Lewis it was James and another man who shot him.
No one has yet been charged in the death of Bates.
James' trial in the death of Lewis is set to begin in Mahoning County Common Pleas Court before Judge R. Scott Krichbaum.
Judge Krichbaum on Wednesday heard a motion by James' lawyer, Frank Cassese, to have the dying declaration thrown out. Such a declaration is an exception to the hearsay rule of evidence that can be used if a person is dying or believes he is dying and describes the circumstances surrounding their impending death.
One of the main reasons the declaration should not be used in this case is because it does not speak to who shot Lewis, Cassese told the judge.
"It's about who shot somebody else," Cassese said. "It's improper because it's not in the right case."
Prosecutors have claimed that James shot Lewis because Lewis could be a witness against him if James is ever charged in Bates' death. Cassese, however, said there is no evidence to show that James even knew about the declaration.
Assistant Prosecutor Michael Rich called Detective Sgt. David Sweeney, the lead investigator on Bates' case, to testify. Sweeney testified he went to Lewis' home after Bates had driven there and saw the damage to Bates' car and a large amount of blood. He said when he first spoke to Lewis, Lewis did not mention the declaration, but when Sweeney later told Lewis he did not think Bates would survive, Lewis then told Sweeney about the declaration.
Lewis also was interviewed later that day at the police station and told investigators about the declaration.
Rich said the declaration should be allowed under a term known as "forfeiture by wrongdoing," which means that James made Lewis unavailable to testify because prosecutors believe James killed Lewis.
Cassese said if jurors were to hear the declaration, it would not bode well for his client.
"If a jury hears it, in my opinion, it doesn't give my guy a chance," Cassese said.
Judge Krichbaum, who questioned both sides extensively before making his ruling, said jurors have a right to know about the connection between the two cases. He said although the evidence may be circumstantial, the rules of evidence allow jurors to treat that type of evidence as equal to eyewitness or scientific testimony.
"We can't just ignore the fact your client is a suspect in the killing of Javell Bates and the killing of Ronald Lewis and because of that, the state has the right to inform the jury they are connected," Judge Krichbaum said.
More like this from vindy.com