INFANTE TRIAL | UPDATE Investigator tells of evidence confiscated from Infante home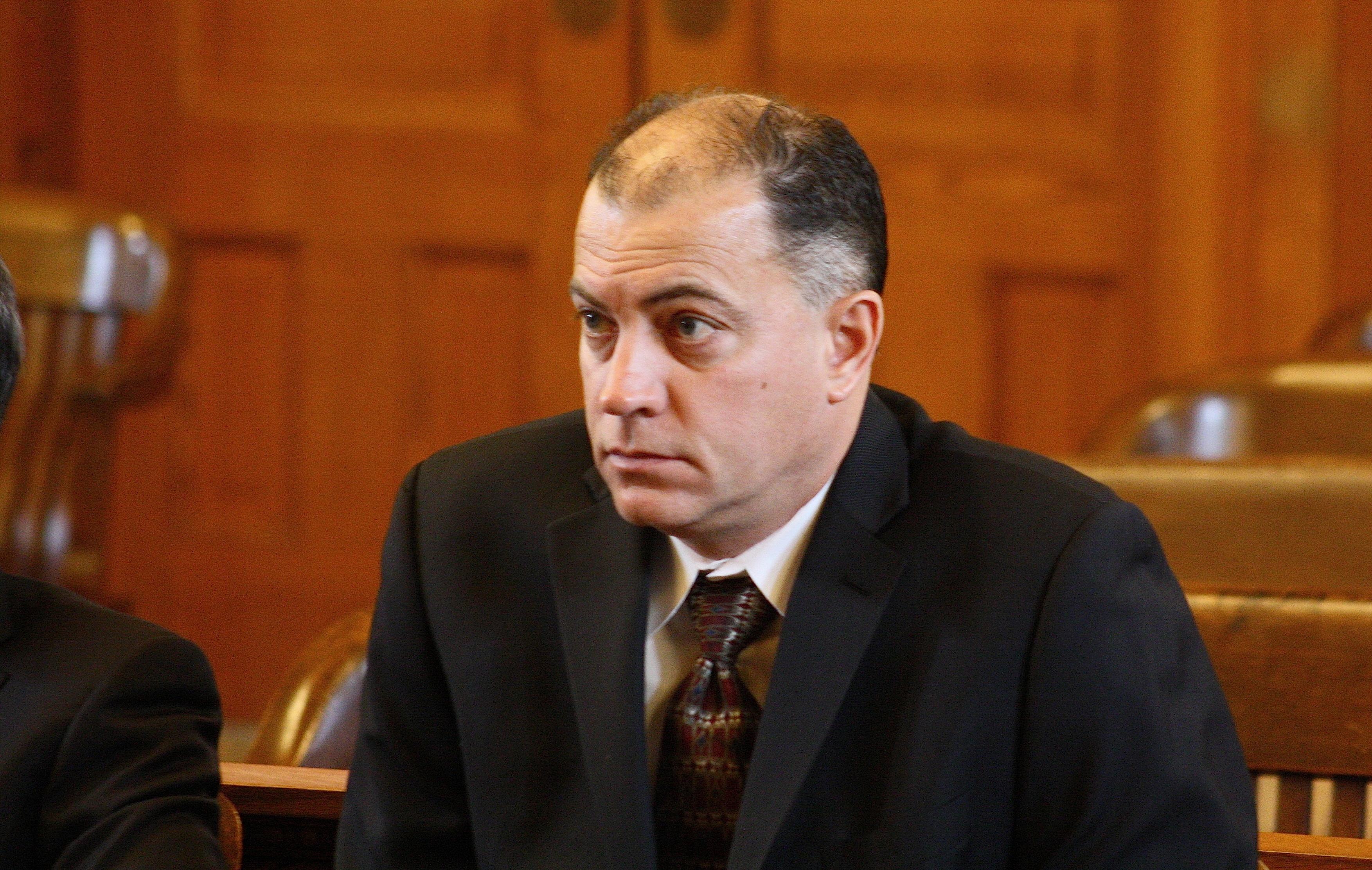 ---
5:15 p.m.
WARREN — Despite suggestions that testimony might be finished today in the Ralph Infante corruption trial, it adjourned with a witness still not finished.
Chris Rudy, an investigator with the Ohio Auditor's Office, testified for hours this afternoon about search warrants and evidence confiscated from Infante's home, bar, bank accounts and office, but his testimony will resume at 9 a.m. Thursday.
The jury might get to hear closing arguments and begin to deliberate Thursday.
Earlier Wednesday, the trial took a dramatic turn when Niles city employee Scott Shaffer took the stand to give a face and a voice to the bribery charges Infante is facing.
Infante, 63, faces 41 criminal charges accusing him of engaging in a pattern of corrupt activity during his 24 years as Niles mayor ending in 2015. Among his charges are bribery, illegal gambling and tampering with records.
Shaffer spent an hour giving detailed information about the four times Ralph Infante agreed to provide jobs and promotions to Shaffer and his friends in exchange for cash and items for Infante's bar.
Then Shaffer moved on to the odd jobs he did using city equipment and Infante shrugging it off when Shaffer asked Infante if it was OK.
Shaffer was initially indicted with Infante, but the charges were dropped in exchange for him cooperating with prosecutors and investigators.
Shaffer started working part time for the city after speaking with Infante at Infante's bar, the ITAM No. 39, in late 2001 or early 2002, Shaffer said.
Around that time, the- service director Don Allen asked him to do him a favor by removing dirt from the home of his son, Billy Allen, and his wife, Karen Infante Allen, who is Infante's sister. Shaffer said he did the work in several hours one day.
Later, Shaffer asked Ralph Infante at the bar if Shaffer could get a full-time job because Shaffer needed benefits. They agreed that Shaffer would pay $2,500, and Shaffer got a full-time position in the city's water department in 2003.
Shaffer started dating Stephanie Ford in 2003. Sometime around 2013, Shaffer asked Ralph Infante at the bar whether Ford could get a job, and Infante referred the question to Robert Swauger, Niles treasurer, who was also in the bar.
Later that day, Shaffer asked Swauger about it, and Swauger "pointed to Ralph and said 'Talk to him,'" Shaffer testified. Eventually, Shaffer gave Ralph Infante $3,000, and Ford went to work in the billing office.
Tom Telego, who was in charge of the billing office, got sick. Shaffer and his girlfriend felt she should take over his job. When Shaffer asked Ralph Infante about it in 2014 at the bar, the mayor said he needed an air conditioner and television at the bar.
Shaffer bought and installed those items, valued about $2,000, Shaffer said, and Ford was promoted. She didn't know Shaffer had paid for her job or her promotion, Shaffer said.
Shaffer also later paid Infante $1,500 to get a job for a friend of Shaffer's in 2015, Shaffer said.
More like this from vindy.com