Summary of recent criminal activity in Austintown and Canfield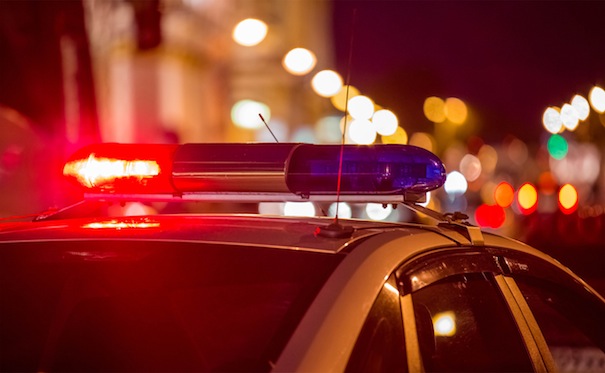 ---
A summary of recent criminal activity in Austintown and Canfield:
AUSTINTOWN
April 24
Counterfeit: A fake $50 bill was reportedly used at Walmart, 6001 Mahoning Ave.
Possible theft: Narcotics were reported missing from Meridian Arms Living Center, 650 S. Meridian Road.
April 25
Arrest: Police received word about a possibly impaired driver on state Route 11 who reportedly had almost struck a guardrail before charging Tatianna M. Vargas of Woodhurst Drive, Austintown, with operating a vehicle impaired and having an open container of alcohol in a motor vehicle. Vargas, 28, registered a 0.218 blood-alcohol content, which is more than double Ohio's 0.08 legal intoxication limit, a report stated.
Arrest: Authorities took custody of Sarah M. Vangundy, 33, no address listed, who was wanted on a felony warrant from Austintown charging violation of a protection order.
Drugs: After pulling her over in the 4400 block of Mahoning Avenue, officers charged Leslie R. Kyle, 43, of Triumph Avenue, Lake Milton, with one felony count each of drug abuse (methamphetamine) and possessing a controlled substance as well as one misdemeanor count of possessing drug paraphernalia after alleging Kyle admitted having a bag of suspected methamphetamine, five over-the-counter pills with no prescription and a cut straw common in drug use.
Arrest: Police received information about a possibly intoxicated motorist near Mahoning Avenue and state Route 46 before charging David K. Lewis of Woodland Trace, Austintown, with operating a vehicle impaired. Lewis, 60, who authorities alleged had struck a vehicle parked on the road near his residence, also was charged with having a suspected marijuana pipe in his pocket.
Theft: A Bainbridge Street resident discovered $2,000 had been removed from a bank account.
Arrests: A traffic stop in the 800 block of North Meridian Road resulted in falsification charges against Asia R. Mason, 19, of Windsor Avenue, Youngstown, and Deandre D. Madison, 21, of West Warren Avenue, Youngstown. Mason and Madison lied about their names and dates of birth to avoid being arrested on warrants, a report showed.
April 26
Theft: Pension checks were reportedly stolen then cashed in the 2500 block of South Raccoon Road.
April 27
Arrest: Youngstown police on Mahoning Avenue relinquished custody of Carl K. Drayton, 42, whose last known address was on Oakwood Avenue in Youngstown. He was wanted on a warrant charging unauthorized use of a motor vehicle after a woman alleged Drayton had driven her 2004 Buick without consent.
Identity theft: A Briarwood Lane resident discovered credit cards had been opened in the victim's name.
Theft: Various items were missing from a home in the 500 block of Impala Drive.
Trespassing: Two juveniles reportedly entered Austintown Early Learning Center, 4211 Evelyn Road.
April 28
Arrest: A traffic stop on South Raccoon Road resulted in the arrest of Saleh Alsafar, 19, of South Raccoon, Austintown. Alsafar was wanted on a bench warrant accusing him of failing to appear in Austintown Area Court.
Criminal damaging: A vehicle's tire was cut in a parking lot at Hollywood Gaming at Mahoning Valley Race Course, 655 N. Canfield-Niles Road.
Domestic violence: Joseph P. Kane, 31, of Sprucewood Drive, Austintown, was charged with the crime when his wife alleged that after having locked herself in a vehicle in their garage for her safety during an argument, Kane grabbed a baseball bat and threatened to harm her with it, causing the accuser to fear for her life.
Drugs: Police cited Nicholas D. Georgiadis, 35, during a traffic stop near Silica Road. Georgiadis, of Devitt Avenue, Campbell, had suspected marijuana in a cigarette pack, a report said.
Theft: Brian J. Zordich, who listed Youngstown addresses on Moherman and South Hazelwood avenues, was charged with stealing about $200 worth of steaks from Giant Eagle, 5220 Mahoning Ave. Zordich, 52, also was wanted on a Youngstown warrant.
Drugs: Officers at an Operating a Vehicle Impaired checkpoint on Route 46 handed a minor-misdemeanor citation to Taylor J. Ford, 25, of Pratt Street, Niles, charging marijuana possession.
Citation: After pulling over a vehicle on Route 11, officers cited Dorothy N. Misik, 50, of South Hazelwood Avenue, Youngstown, on a charge of displaying a fictitious registration when, they said, her car's registration sticker had been tampered with.
April 29
Arrest: Police in the 5400 block of Seventy-Six Drive picked up Hailey E. Nelson, 21, of Elizabethtown, Pa., upon ascertaining she was wanted on two warrants from Juniata County, Pa.
CANFIELD
April 24
Possible theft: Police received a report of prescription medication possibly missing from a residence in the 40 block of Talsman Drive.
April 25
Citation: Steven Phillis, 56, of Western Reserve Road, Salem, was cited on a charge of failing to maintain assured clear distance after police had responded to a three-car crash on East Main Street.
April 26
Arrest: Officers on West Main Street pulled over then charged Tyrell Jones, 23, of Braddock, Pa., with driving under suspension.
Citation: Officers cited Sarah Davis, 39, of West Calla Road, Canfield, on a charge of driving 40 mph on a section of Herbert Road with a 25-mph speed limit.
April 27
Citation: Jeffery Hood of Mahoning Avenue, Diamond, received a speeding citation after police said Hood, 55, had driven 52 mph on a portion of Fairground Boulevard with a 35-mph speed limit.
April 29
Arrest: After stopping his car on Herbert Road, authorities charged Dennis Graves, 54, of Woodbine Avenue Southeast, Warren, with driving under suspension.
Arrest: A traffic stop on South Hillsdale Avenue resulted in a driving-under-suspension charge against Brian Scott, 31, of Beaver Falls, Pa.
More like this from vindy.com