Nohra meets with parents, NAACP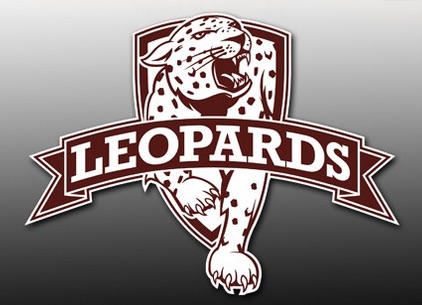 ---
Superintendent labels Girard 'overzealous'
LIBERTY
Raising more fear of a "segregated school system," Liberty Superintendent Joseph Nohra worked Monday to engage both the community and the Trumbull County Chapter of the NAACP in a defense of the recent resolution limiting open enrollment for white students.
Nohra published a letter Monday on the district's website regarding the school board's action to refuse consent to native white students who seek to open enroll in Girard City Schools. Nohra said the resolution was passed to allow the board "to rely on state law to protect our school district from overzealous open enrollment practices."
Monday night, Nohra and community members met behind closed doors with the NAACP.
Annette McCoy, president of the Trumbull County Chapter of the NAACP, said after the meeting her organization is looking at the impact of open enrollment on the district's finances.
"It leaves them in a situation where they may or may not be able to provide programs they provided in the past," she said. "We are trying to find a resolution, whether it's at the state or local level."
She stated the NAACP is gathering data from Liberty and researching solutions, such as using school vouchers from the state.
Nohra said he and Calvin Jones, board president, were appreciative McCoy reached out to them.
"We thought the dialogue was excellent. They wanted us to share some data and feedback on why the board came to its resolution," he said.
The board sought advice from the NAACP and the Warren/Trumbull Urban League, Nohra said.
"To network with them, they can provide a tremendous resource for our district, so we want to continue to work with them," he said.
The school district, however, is standing firm with its open-enrollment policy decision.
"The district celebrates its diversity and is proud of its diversity, and we will maintain that," Nohra said. "The statistics are alarming to us, but we want to work with local resources. We want the community to understand moving forward."
Thomas Conley, Urban League president, said his organization is gathering facts before it makes any determination.
"Everything we deal with comes down to racism in some form," he said. "Those things still exist. But, again, we are gathering facts before we determine if it's race-related."
Jones said they are working for the kids.
PARENTS SPEAK OUT
Some parents living in Liberty stood by their decision to open enroll their children when contacted by The Vindicator, citing varying and complex issues.
Julie Byrne is the parent of an 11th-grader who lives in Liberty but open enrolls in Girard because the school district "has a lot to offer academically."
She said her daughter grew up in Girard and attended the school district for years before the family moved to Liberty. She said she still wanted her daughter to be a part of Girard's district.
"Girard has great teachers, a great athletic director and a great principal," she said. "Girard is my preference."
A former Liberty student said she was bullied when she went to Liberty schools by resident students.
"Everyone blames the [problem] kids that are in the school as open-enrollment kids, but it is the ones within the district that are causing problems," she said in an email to The Vindicator. The newspaper agreed to allow her to remain anonymous.
The student said she moved to Youngstown her freshman year and chose to enroll in Austintown.
"Instead of Liberty complaining about the white kids leaving and going to other districts, they need to work on what is causing these children to leave, and focus on that," she said.
OTHER ATTEMPTS
Liberty would not be the first district to attempt to put limits on specific students involved in open enrollment based on section 3313.98 of the Ohio Revised Code that allows boards to seek to maintain racial balance and prevent losing funding from students who open enroll out of the district.
In a 1996 lawsuit, Akron public schools attempted to approve a similar policy that was ruled unconstitutional in court.
While Liberty is trying to retain white students, Akron schools went so far as to approve a resolution that prohibited "nonwhite" students from entering the district, also citing ORC 3313.98.
Akron maintained the policy was being passed to maintain racial balance.
An association of parents won the suit, as they alleged the school's policy was an unconstitutional race-based classification.
In Equal Open Enrollment Association v. Akron Board, the court found: "The policy denies white children the opportunity to go to the school of their choice but, perhaps more importantly, through its policy the school board tells those whom it is charged to educate that they are less entitled to the benefit of the law solely because of the color of their skin."
Nohra has said about 250 students leave the school district each year, and about 100 of those students go to Girard schools.
Data from the Ohio Department of Education show in fiscal year 2017, there were about 50 percent white students and 50 percent minority students in the school district, although state census data show 80 percent of Liberty residents were white and about 18 percent were minorities in 2016.
In fiscal year 2007, the ratio was 66 percent white students and about 33 percent minority.
INTEGRATION ISSUES
Tiffany Anderson, the Youngstown State University Africana Studies program director, said she recognizes the state code is primarily used to retain money that follows open-enrollment students in this case, but she hopes a side effect of the policy will be an enforced integration of students from different backgrounds.
Schools in the United States are still segregated, despite court rulings such as Brown v. Board of Education in 1954 that were enforced to end segregation in schools, Anderson said.
"What's happening in Liberty is a lot of white parents and white students are creating and reinstituting segregation [by open enrolling], and this rule is keeping something from happening that has long been identified as problematic and literally has gone to courts, but still happens all the time," she said.
Integration in public schools is a social-justice issue, Anderson said. She also pointed out an educational environment that is predominantly made up of white students and lacks people of color isn't reflective of the real world.
A study by the Century Foundation found students of all backgrounds in integrated schools have higher average test scores and graduation rates than students in schools with concentrated poverty.
"The majority of kids who aren't receiving good education are people of color, but also, researchers have found that diversity makes you smarter," Anderson said.
Having a 50/50 balance is complete integration and shows the school is healthy in its diversity, she said.
More like this from vindy.com