Women empower attendees at special brunch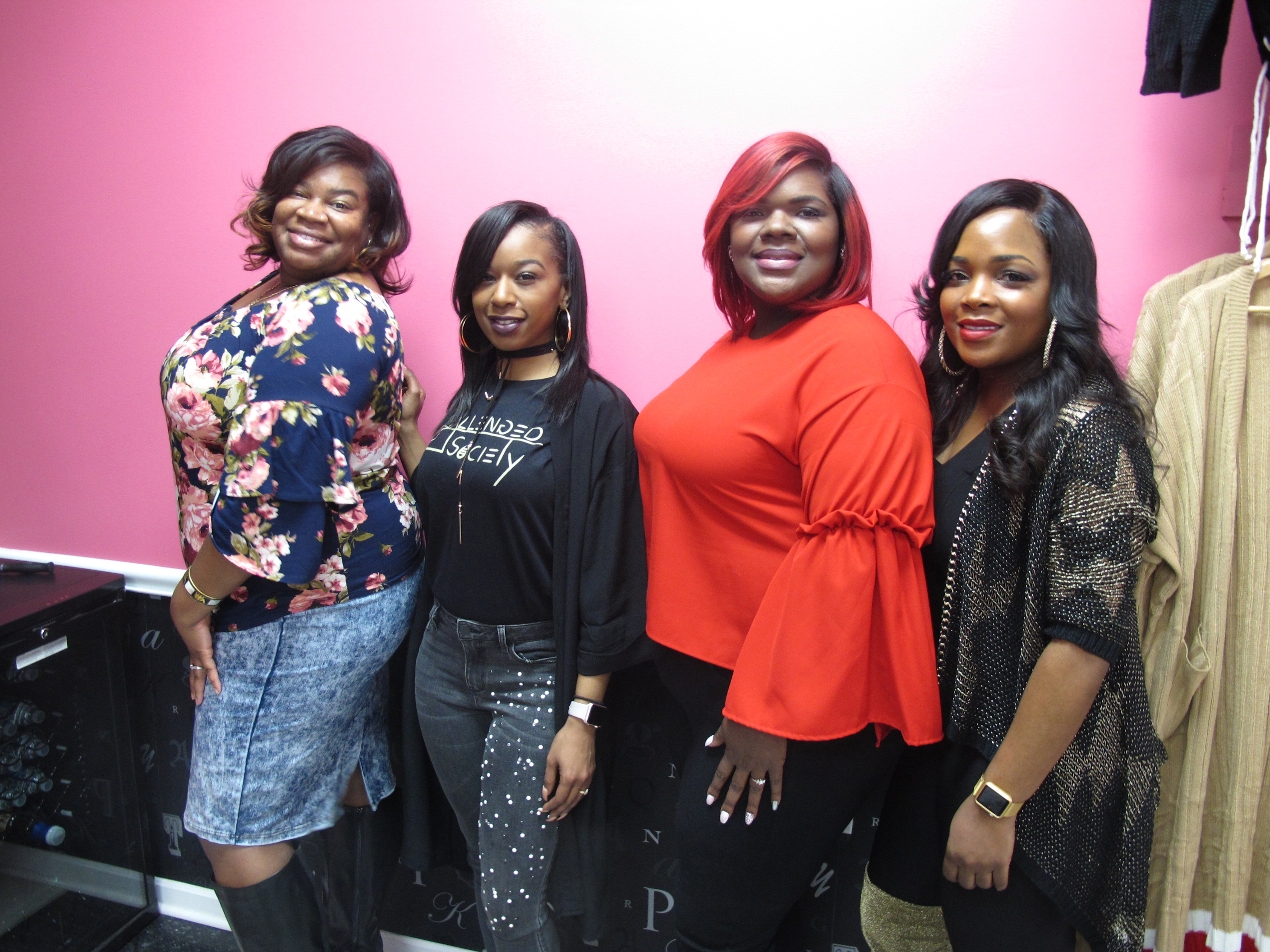 ---
By ZACK SHIVELY
B's Boutique hosted an empowerment presentation called "I Get It From My Muvva," which featured a panel of prominent African-American women in the beauty profession, on March 17.
Britney Bradley, owner of the boutique, and Eartha Terrell created the event and invited the panelists.
Their brunch had decorations, treats and drinks from other African-American women throughout the community. Each of the panelists introduced themselves and gave the attendees some sample beauty products.
"We want to shift a paradigm of women around here to empower them to follow their own passions," said Terrell. She and Bradley made the event to help others in the area network and gain inspiration from other professionals in the area.
Terrell and Bradley went to high school together. Though they followed separate paths, they both ended up having their paths cross again. They have recently began collaborating together, and they plan to have multiple events like this one.
Terrell always had an interest in beauty. After graduating college, she began writing freelance pieces for publications like Sheen Magazine. She currently still works with beauty publications and brands, such as Ebony.com and Camille Rose Naturals, and runs her own blog and website at https://www.muvvaearth.com.
Bradley always had an aptitude for fashion; she had been named best dressed in high school, as Terrell pointed out.
She began selling clothes from a suitcase two years ago to start her own business. She moved her boutique into the space at 6418 Market Street more than a year ago. When she first opened, Terrell wrote a piece on her for a magazine, creating the bond they have now.
Neither Terrell nor Bradley have any formal business training. Both of them work other jobs in addition to their own brands and planning for collaboration.
They invited Lauren McKenzie of Challenged Society clothing line, Britney Robinson of Nails by Binq, Brenda Rich of Rich Hair Brand (Next Level of Hair) and Royce Earls of Royal Hair Treatment in Columbus to speak as panelists.
Each of the women on the panel owned their own business. They spoke about creating a stronger community, collaborating and creating networks to help foster success. Terrell asked them questions to further their discussion.
The panelists all spoke about motivating, such as Robinson saying "empower and never outshine" and McKenzie telling the attendees to not to "wait for the opportunity to come" and instead "create the opportunity." Rich said she wanted to help build the community back up and be a part of Youngstown's revitalization.
Earls even brought her intern with her to the event, so she could hear from the other women speaking at the event. Earls wants to help her intern with everything because she wants to build the next generation to be better.
Terrell, Bradley and the four panelists all stressed the importance of collaboration and reaching out and making connections in business.
To foster these connections, Terrell and Bradley plan to have events like these multiple times throughout the year.
To know when the next event will be or to reach out to Terrell or Bradley, visit their social media profiles. Terrell can be reached at her website, @muvvaearth on Facebook and @muvva_earth and @muvva_earthalife on Instagram. Brandley can be contacted on her website thebsboutique.com, @bsboutique on Facebook and @bsboutique88 on Instagram.
More like this from vindy.com