Dobbins fourth-graders sing and play pop songs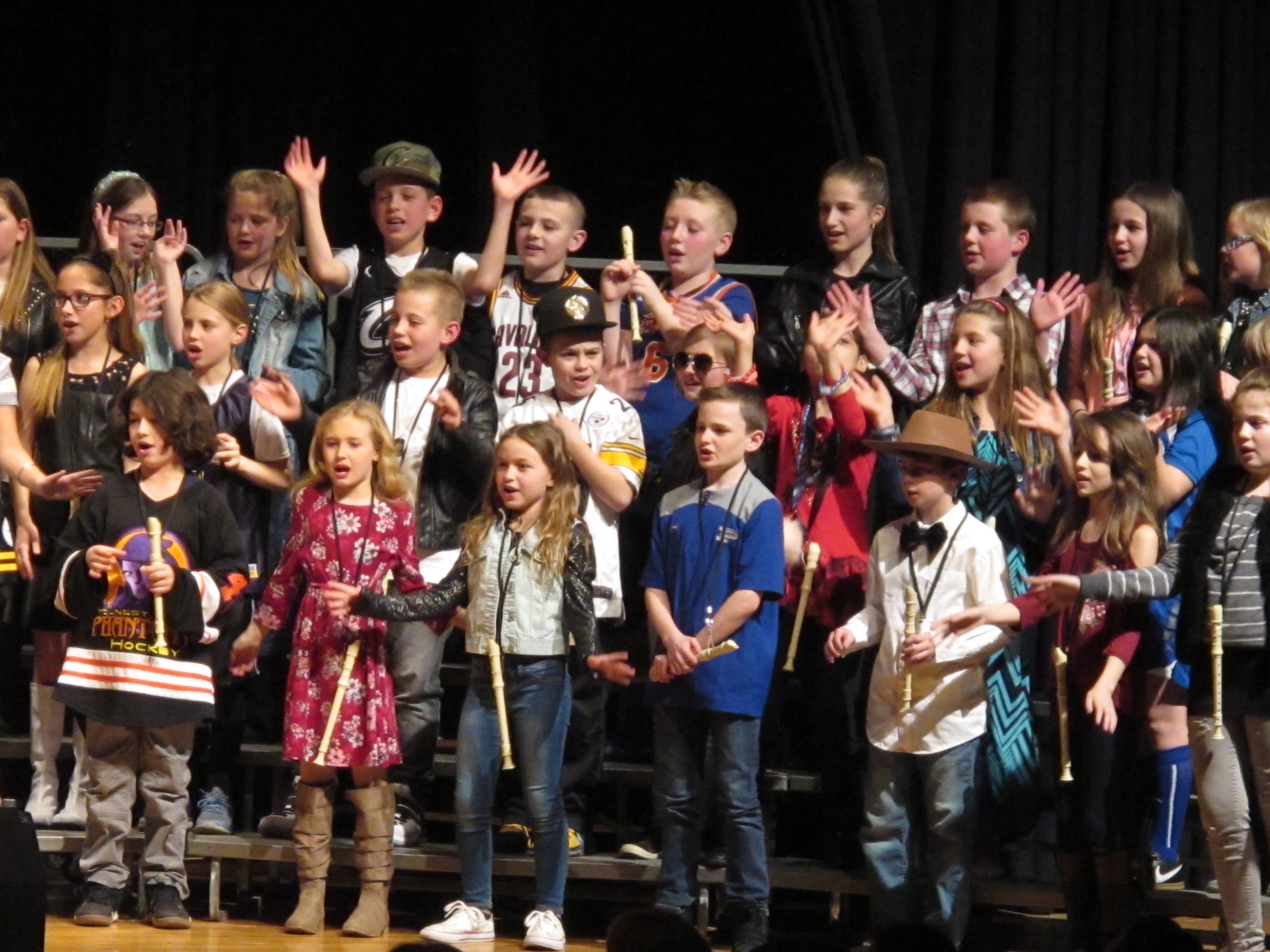 ---
By ZACK SHIVELY
Dobbins Elementary's fourth-grade students performed their concert on March 15 at the Poland Seminary High School auditorium.
Music teacher Dana Emery directed the students through the concert. The concert featured popular songs with small pieces of dialogue in between the songs.
The dialogue between songs worked to introduce the upcoming song, but it also gave the concert a cohesive narrative. The story of the concert focused on becoming a star. The students dressed as rock stars, athletes and other famous people.
The students performed the songs "Dynamite" by Taio Cruz, "Happy" by Pharrell Williams and "It's My Life" by Bon Jovi. They also sang the theme song to the Disney cartoon "Phineas and Ferb," taken from Bowing for Soup's "Today is Gonna Be a Great Day," and "One Short Day" from the musical "Wicked."
For each song, the students had a singing part and a portion that they played on their recorders.
This marked the first time that the students played an instrument in their music class.
More like this from vindy.com