Woman shot during I-80 altercation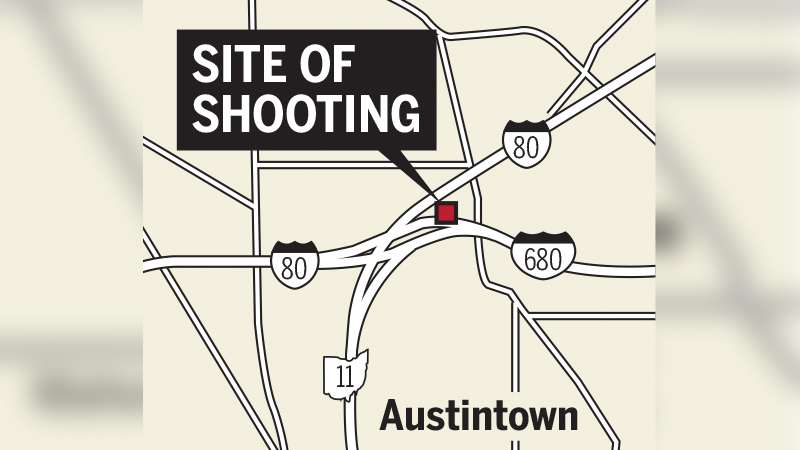 ---
Staff report
AUSTINTOWN
Troopers from the Ohio State Highway Patrol Canfield Post were still sifting through evidence Thursday night from the scene of a late afternoon shooting on Interstate 80 that sent a female driver to the hospital with a leg wound.
The incident involved two vehicles and occurred about 4:27 p.m. on the I-680 north ramp to I-80 west.
The victim's injury was described as serious but nonlife threatening.
A passenger in her vehicle provided police with a description of the driver of the other vehicle, officers said.
Initially described by some as a product of road rage, Lt. Jerad Sutton, commander of the Canfield Post, said that as of late Thursday the OSHP was calling the shooting an incident.
"It's too early in the investigation to label the incident. We're not using the term 'road rage,' " he said.
Sutton would not reveal how many shots were fired.
He said officers were processing the victim's vehicle late Thursday, and the victim had been interviewed and was cooperating in the investigation.
The state patrol is asking for the public's help in locating the suspected shooter.
The suspect, described as a black male in his mid- to late 20s and wearing a beanie, was driving a 2003 to 2005 dark blue Chevy Trailblazer with window tint, according to an OSHP bulletin.
Troopers also asked that anyone who witnessed the shooting or has information to provide to contact the Patrol's Canfield Post by calling 330-533-6866 or dialing #677 on a cellphone.
More like this from vindy.com