Summary of recent criminal activity in Hubbard, Liberty, Canfield and Girard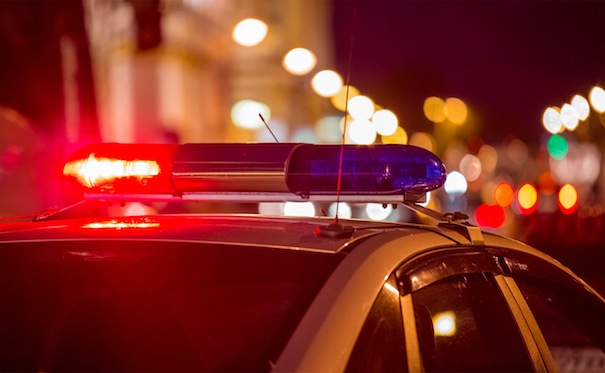 ---
POLICE CALLS
A summary of recent criminal activity in Girard, Liberty, Canfield and Hubbard:
GIRARD
March 23
Burglary: A couple returning to their Hazel Street residence discovered two windows and a door were open. Property missing included bedroom furniture, a couch and love seat and two TVs, for an estimated $4,200 loss.
Criminal mischief: Someone used a rock to break a window to a home in the 20 block of Smithsonian Avenue. Damage came to $250.
Criminal mischief: A South Davis Street couple told officers a construction crew came to their residence unannounced, then moved benches and other furniture from the front of their property, damaging the legs on one of the benches.
March 24
Drugs: After pulling her over near East Liberty Street, police handed a minor-misdemeanor citation to Laura L. Gaul, 19, of East Wilson Avenue, Girard, charging her with having a suspected marijuana cigarette.
Drugs: A traffic stop on U.S. Route 422 resulted in citations charging David M. Workman, 35, of East Main Street, Girard, with drug abuse and possessing drug paraphernalia. Workman admitted having a small bag of suspected marijuana and a suspected marijuana pipe, a report stated.
March 25
Arrest: Authorities charged Glen L. Hurd of East Wilson Avenue, Girard, with tampering with records, a fourth-degree felony, after having stopped his car near his residence. Hurd, 53, had a validation sticker on his license plate that belonged on another vehicle that had an expired registration, a report said.
Theft: A Lincoln Avenue boy seeking to buy an iPhone for about $140 from a man who arrived in a GMC Envoy reported handing the supposed seller the money before he left without giving the victim the phone.
March 26
Assault: A Poland woman alleged a Mohawk Drive woman punched her face and pulled the accuser's hair as she retrieved personal belongings.
Menacing: A Trumbull Avenue woman said a man threatened to harm the accuser and her family, including a threat to punch her face.
March 27
Arrest: Officers responded to a report of a man passed out in a front yard in the 100 block of Church Hill Road, where they charged Michael C. Wagner, 25, of Overlook Boulevard, Struthers, with disorderly conduct, resisting arrest, criminal trespassing and marijuana possession. Wagner, who had a small bag of suspected marijuana in his coat pocket, pulled away from officers who were trying to make the arrest, they alleged.
Drugs: While investigating a suspicious vehicle in the 500 block of Church Hill Road, authorities charged Joseph A. Ferradino, 36, with drug abuse and possessing drug paraphernalia. Ferradino, of Castillion Drive Northeast, Warren, had a total of 13.4 grams of suspected marijuana, a device commonly used to grind marijuana, a suspected marijuana pipe and papers used to roll marijuana, a report showed.
Stolen property: A Mosier Road man alleged a family member had taken his android phone, which was later found in a gym bag.
LIBERTY
March 22
Misuse of a credit card: A Trumbull Avenue man discovered his stolen store credit card had been used fraudulently at locations throughout the U.S.
March 23
Damage: A Tibbetts-Wick Road man reported having been awoken to the sound of a nearby gas station sign being knocked down, and that he noticed tire tracks in his yard, evidently from a damaged white van he saw leaving the area.
Theft by deception: An East Montrose Street woman seeking employment online told police she later received then cashed a $1,900 check for supposed services from a man in Ontario, Calif., before a bank informed the victim the check was fraudulent.
Weapon: Officers responded to a report of gunshots near Roosevelt Drive before charging Anthony R. Scott, 31, of South Duck Creek Road, North Jackson, with being a convicted felon with a firearm after alleging Scott, who has a criminal record that includes a robbery conviction, had a gun in the residence. Also taken into custody was Dylan E. Fletcher, 30, of Cleveland, who was wanted on a parole-violation charge from the Ohio Department of Rehabilitation and Correction.
March 24
Indecency: A woman at a Goldie Road big-box store reported a man in a vehicle next to hers exposed himself to her.
March 25
Burglary: Authorities received information that a man was trying to kick in the front door to a home in the 100 block of Laurel Street before they charged Robert T. Calvin of Diamond with aggravated burglary, obstructing official business and possessing drug paraphernalia. Calvin, 30, had a suspected crack-cocaine pipe; he also fled from the home and was apprehended as he tried to climb a backyard fence, a report stated.
Aggravated menacing: Two men and a boy alleged the owner of a business in the 5000 block of West Liberty Street came out of his office as they got into their vehicles, then threatened to shoot one of the accusers with the accuser's gun after an apparent disagreement. A short time later, the owner came outside again carrying what appeared to be an assault rifle and a shotgun, they further alleged.
Arrest: A traffic stop in the 4300 block of Belmont Avenue resulted in the arrest of Rebecca K. Swick, 46, on a charge of operating a vehicle impaired. The Erie, Pa., woman registered a 0.204 blood-alcohol content, which is more than double Ohio's 0.08 legal intoxication limit, a report showed.
March 26
Arrest: Police were dispatched to the Mahoning County jail to pick up Melvin A. Stewart, 43, of North Gate Drive, Liberty. He was wanted on a township warrant charging disorderly conduct.
Felonious assault: An employee with a Belmont Avenue business alleged a client punched her face, rendering the accuser temporarily unconscious, after she had intervened when the client was acting aggressively toward others. The victim also suffered an apparent severe concussion.
Arrest: Elijah Johnson, 30, was taken into custody at the Mahoning County jail after authorities learned that Johnson, of Palmer Avenue, Youngstown, was wanted on several township warrants.
Theft: Joseph A. Ferradino, 36, of Castillion Drive Northeast, Warren, and Michael J. Ferradino, 39, of North Avenue, Girard, were accused of stealing about $14 worth of food items from Giant Eagle, 4700 Belmont Ave.
HUBBARD
March 23
Burglary: A woman returned to her Rebecca Avenue home and noticed rear doors were open. She also discovered water pipes had been severed, leading to flooding in the basement.
Forgery: A Henry Street woman alleged a friend who had sought her help in securing a $550 loan to pay rent to her landlord instead wrote on the check her name over the landlord's, then deposited the money into her account.
Domestic violence: Shayne C. Benner, 30, of Oakmont Drive, Hubbard, faced domestic-violence and resisting-arrest charges after his girlfriend alleged an intoxicated Benner had struck her face, giving her a bloody lip, during an argument apparently related to the victim having corresponded with a friend online. Benner also refused to get into a cruiser after his arrest, police said.
March 25
Burglary: To a residence in the 20 block of Rebecca Avenue through a rear window. Stolen were a cellphone, shelving and a wooden shoe rack.
CANFIELD
March 21
Citation: A three-vehicle crash on East Main Street resulted in a citation charging Anthony Maraldo, 40, of state Route 45, Salem, with failing to assure clear distance
March 23
Arrest: Police conducted a traffic stop on Herbert Road before charging Michael Q. Sullivan, 24, of Mathews Road, Boardman, with driving under suspension.
Citation: Andrew Brown, 32, of Kinsman Road, Bloomfield, was cited on a charge of operating an unsafe vehicle after having been pulled over on East Main Street.
Citation: Officers on East Main Street cited John Mansky, 33, of South Briarcliff Drive, Canfield, charging him with having an expired operator's license.
March 25
Citation: A 16-year-old Canfield girl received a citation charging her with driving 56 mph on Sawmill Run Drive, which has a 25-mph speed limit.
More like this from vindy.com