Improve your health through the benefits of nature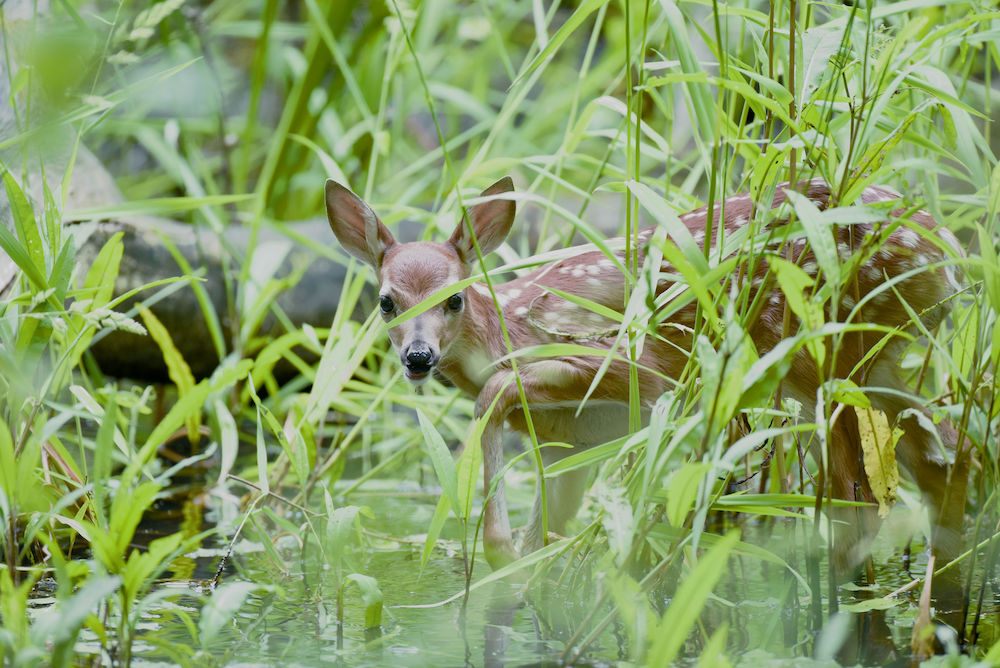 ---
By Sheila Cubick
Ohio certified volunteer naturalist
CANFIELD
Throughout my life I have spent time in nature hiking, restoring, sitting and contemplating.
I enjoy the sound of falling water and sitting on a beach and listening to the waves.
I give a big sigh of relief as I walk into the cool canopy of a forest.
These experiences always feel calming and soothing to me. I feel the tension begin to drain from my body. My breathing begins to slow. I feel calm.
I also feel similar things when I meditate and practice yoga. The calmness, the sense of exhilaration and centered awareness both while moving my body and sitting in stillness.
However, when I combine the two, the experience is enhanced. I am not alone in experiencing this.
Others have written about experiencing similar effects while in nature such as Thoreau at Walden Pond and Aldo Leopold at The Shack.
Students of ancient practices like yoga and meditation report better health, less stress and greater attentional focus as a result of these techniques.
Due to the popularity of nature experiences and these body-mind techniques, researchers have been trying to test whether these perceived health benefits have a basis in science.
They do.
Scientists have found evidence that mindfulness meditation (focusing on a thought, a phrase, a sound, the breath, or an object and letting conscious thoughts drop away) can help with anxiety, depression and pain.
There is also evidence that it may reduce blood pressure, help with irritable bowel syndrome and help with insomnia.
Yoga similarly can decrease anxiety, depression, pain and fatigue. It can also decrease negative effects of chemotherapy in cancer patients. It can increase acceptance and relaxation and increase energy.
Viewing nature, listening to nature sounds and being in nature have many of these same benefits found with meditation and yoga.
They can lower stress hormones, increase outward-focused attention and increase a feeling of calm.
Both yoga and nature sounds coupled with meditation can affect immune cells in the body immediately upon practice.
How can you take advantage of this to increase your mental and physical health? Ideally, you would go outside. Spend time in your backyard or a local park. Go to a county or state park.
The good news is that many of these benefits can be found looking out a window at a natural scene and even listening to the sounds of spring peepers or insects from your porch as the weather warms. You can even listen to a nature CD or download.
However, to feel the greatest benefits to your health and well-being, practice mindfulness-meditation and yoga while outside.
Local parks often include yoga classes and workshops in gardens and natural areas. Check park schedules and yoga workshops in the area.
You can also download yoga apps to take your lesson with you on your next hike.
To learn more about the ways nature connects to mindfulness, visit http://go.osu.edu/natureinmind.
More like this from vindy.com