Jenkins returns from overseas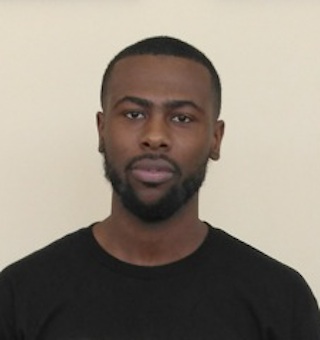 Photo
By Dan Hiner
dhiner@vindy.com
youngstown
After playing overseas for more than a year, former Ursuline basketball player
DeVonte Jenkins is back home.
After graduating from Pfeiffer University in 2016, Jenkins played for Al Salam in the Saudi Arabia's Premiere League.
The 6-foot-7 guard played 10 games for Al Salam before signing with Mongolia's Etugen Irvesuud earlier this month.
He signed with the team as it was preparing for a playoff push, but his time in Mongolia didn't last very long.
Etugen Irvesuud was knocked out in the first round of the playoffs, and Jenkins journeyed home.
"It's very different from the U.S.," Jenkins said. "Going across the world and seeing it from a different perspective is really an awesome feeling.
"When you see players, you see the talent gap. It's really the pros and it's really a surreal feeling."
His change in scenery began as soon as he arrived in Saudi Arabia.
Jenkins was introduced to another culture, but he had a little help adjusting.
International teams are allowed to have a few foreign players on their roster. Jenkins met Raymond Canady Jr., a 33-year-old player who played at Valdosta State.
"It's definitely a bond that you try to establish fast," Jenkins said. "It's a bond that you have to get down pat fast because if you're out there all alone with yourself, it's hard to try to get accustom to that different culture.
"In Saudi, I had a veteran player named Raymond. He has been very helpful to my rookie season there. He really showed my the game, things about Europe and Asia and the differences between the leagues. He's really been helpful in my rookie season."
Jenkins graduated from Ursuline in 2011, but didn't receive any major college offers. He signed with West Hills Community College in California.
Idella Bell, Jenkins' mother, wanted him to leave Youngstown if it meant a better opportunity.
In his first two seasons of college basketball, Jenkins was named the Central Valley Conference Rookie of the Year in 2013 and the Defensive Player of the Year in 2014.
He transferred to Pfeiffer following the 2014 season, but his numbers dropped off due to the level of competition in the Division II level.
The former Associated Press All-Ohio honoree averaged seven points and 5.8 rebounds a game during his junior year. But Jenkins changed his mindset prior to his senior season.
"My senior year, I just wanted to elevate my game," Jenkins said. "Towards the second [half] of the season, I averaged about 17 points a game, 12 rebounds a game and was second team all-conference."
Jenkins averaged 13.1 points and led the conference with 6.8 rebounds per game in 2016.
Jenkins said there was a transition from the American style that's more focused on physicality to the international style that is all mental.
"Over there it's all about having that mentality that you want to make the right play every time," Jenkins said. "Back in the states, it's more toward a physical game.
"But overseas, I feel like everybody is good. If you have a great mental standpoint you'll eventually stand out."
Jenkins and his agent are in talks with China's National Basketball League and the NBA's Summer League.
His goal is to make the Summer League and get a contact with an NBA's G-League team. If he can't get a contract with China or the G-League, Jenkins will look to play in Europe.
"I'm just trying to take my game to the next level," Jenkins said. "That's what I have to do. I have to continue to get better, work hard and hopefully I'll get that shot this summer."
More like this from vindy.com