Home county sweeps Bubba Classic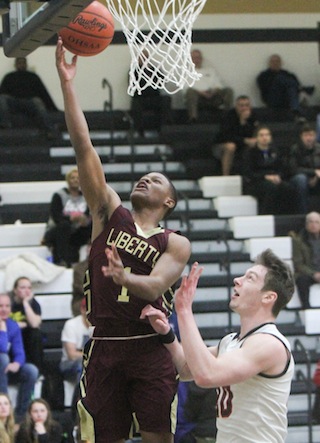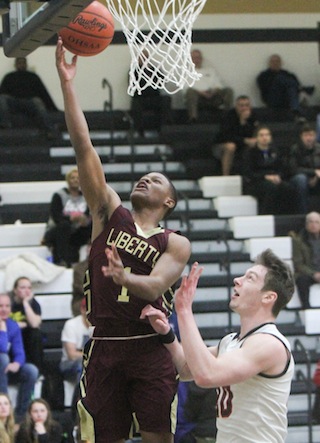 ---
Bubba Basketball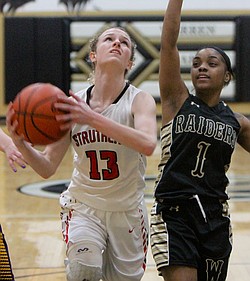 Gallery
The annual Frank Bubba basketball all star games were held at Warren Harding HS.
By BRIAN DZENIS
bdzenis@vindy.com
WARREN
Most of Dan Bubon's preparation for the Frank Bubba Classic went into what happened before the boys basketball all-star game.
Bubon, the Howland head coach tasked with coaching the Trumbull County all-stars, was the keynote speaker during the break between the girls and boys games of the classic.
The Frank Bubba Classic is dedicated to the late Warren Harding boys basketball coach who dies because of complications from cystic fibrosis in 2001. He was 52 years old. Bubon played for Bubba at Warren Western Reserve and then was an assistant under Bubba in the final three years of his life.
"It was the first year they asked me, so I prepared for a few days and it wasn't easy. I could have talked for an hour," Bubon said. "I practiced it on the way two and from Columbus for the state tournament in the car by myself.
"I looked in the mirror and I had tears in my eyes."
Bubon's goal was to portray the more human side of Bubba, talking about how he could tell if he or is wife dressed him for the day — the clue was the presence of a basketball tie or the tie depicting the WWE's Undertaker.
"Everybody makes Frank out to be a saint and Frank would have hated that," Bubon said. "No one is a saint. He was a regular guy and a great guy."
Harding routed Canton McKinley in Bubba's last game on a Friday in March. He checked himself into a hospital on Sunday and on a Thursday, he passed away. It still sticks with Bubon.
"If this was the movies, this would be the part where we would all be inspired," Bubon said. "In real life, it crushed all of us."
The Tigers coach said if Bubba would have seen him talking about him, his likely reaction would have been "hurry up and start the game."
Trumbull County won everything there was to win on Tuesday at Warren Harding High School. Bubon's side bested the Mahoning All-Stars 159-147 in a game where a point was awarded for each defensive stop.
In the girls game, Lakeview's Annie Pavlansky hit the game-winning shot with 30 seconds left in regulation to beat Mahoning, 46-43.
Champion's Abby White won the three-point contest for the second year in a row with 11 treys. LaBrae's Aaron Iler hit 12 to win the boys version, with all three runner-ups totaling 10.
In the skills competition, Warren Harding's Brayleonna Woods and Warren JFK's Byron Taylor came out on top.
Taylor led Trumbull County with 21 points, which included five threes, all of which came in the second half. He enjoyed serving up alley-oops for Harding's Delmar Moore.
"Delly just had that look to him where you could just throw it up and he'll go get it," Taylor said. "He'll tell you, too. He'll go get it."
Moore and Iler each finished with 13 points and Badger's Logan Popovich had 12 points on four threes.
Cardinal Mooney's Jordan Stanford matched Taylor's totals in threes while scoring 17 points to lead Mahoney County. Western Reserve's Kade Hilles had some dunks of his own to add 16 points.
Pavlansky had a game-high 13 points to lead her team.
"The ball kind of came into my hands and they all trusted me," Pavlansky said. "We all had a lot of fun and we got the job done."
West Branch's Kayla Hovorka led Mahoning County with 12 points.
More like this from vindy.com