Chaney student applies school lessons to emergency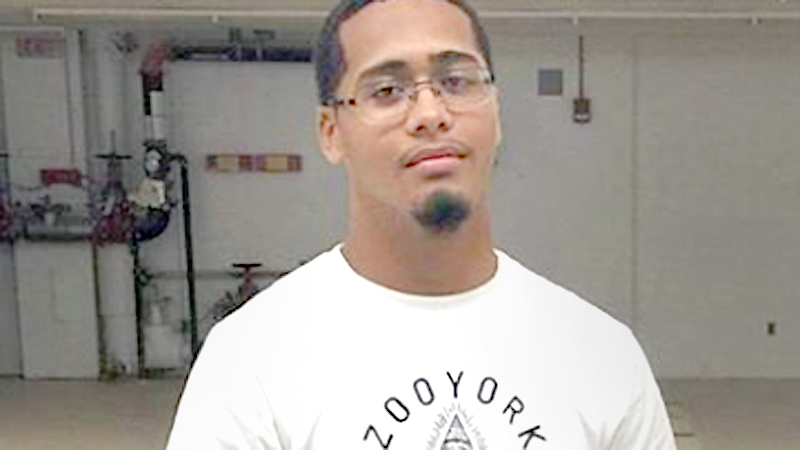 ---
Chaney senior spots fellow school-bus passenger having seizure
Staff report
YOUNGSTOWN
Mikese Stevens was listening to music on the way to school March 19 when he noticed something was wrong with a fellow school- bus passenger.
"I saw this kid was having a seizure," said Mikese, 18, and a senior at both Chaney High School and Choffin Career and Technical Center on Wood Street.
He noticed that while other people on the bus were trying to help, they didn't know the proper procedure. That's when Mikese sprang into action.
"I've learned in my classes at Choffin that he needed to be on his side," he said.
Mikese is studying public safety and firefighting at school.
"I was talking to him, seeing if he was breathing and checking his pulse," he said.
The young man's seizure eased for a moment but then continued.
"I was looking in his mouth and looking in his eyes," said Mikese about ensuring the student's airway was clear and that his eyes weren't rolling back into his head.
"I was calm the whole time," he said.
"I knew exactly what to do."
Mikese stayed with the student, checking his pulse every 30 seconds until an ambulance arrived.
Nathea Stevens, Mikese's mother, was getting ready to go to Youngstown Early College, where she works as that school's parent engagement coordinator, when her son texted her about what was going on.
"I'm very surprised at his reaction that he kept everything calm," Stevens said.
Krish Mohip, Youngstown City Schools CEO, said Mikese's actions prove that Choffin is preparing students for the workforce.
"I'm very proud of this young man," Mohip said. "He jumped right in to help and put what he's learned in the classroom into practice in real life. We're all very thankful that Mikese was there and that he helped another student."
More like this from vindy.com