Judge orders murder suspect held without bond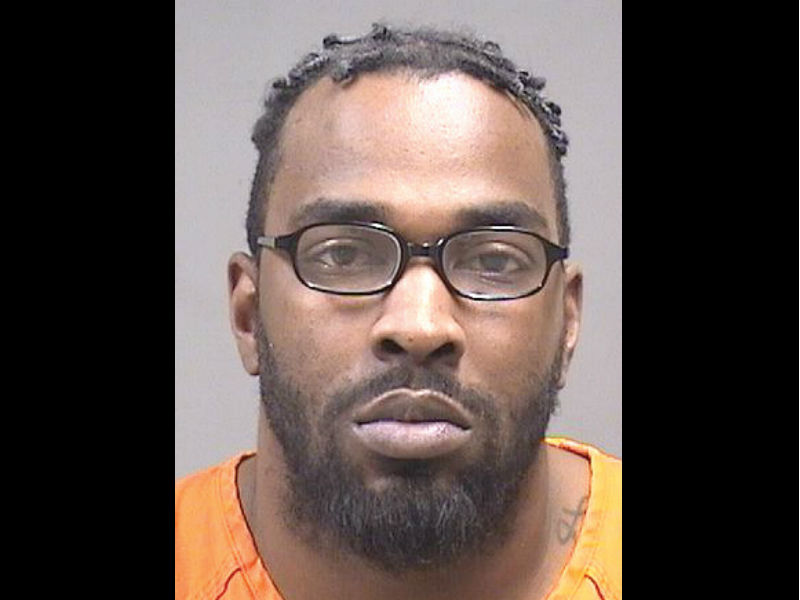 ---
By JOE GORMAN
jgorman@vindy.com
YOUNGSTOWN
A judge Monday in Mahoning County Common Pleas Court denied bond for the suspect in a March 24, 2017, homicide on the East Side.
Judge R. Scott Krichbaum denied bond for Gregory James, 37, in the shooting death of Ronald Lewis, 40, who was shot to death as he was lying in his bed with his wife, who also was shot more than 10 times but survived.
Police testified before he was killed, Lewis told them his brother Javel Bates, who died two days before Lewis was killed, had identified James as the person who shot him.
Judge Krichbaum said James should be held without bond because prosecutors proved he is a danger to the community and the evidence is great that James committed the crime.
No one has been charged in the Bates homicide.
Because prosecutors wanted James held without bond, they had to have a hearing to justify their reasons why.
Judge Krichbaum said bonds under the state and federal constitution are only to secure the defendant's appearance in court and that giving someone a bond that cannot possibly be paid is unconstitutional.
He said a referendum approved by state voters in 1997 allows for someone to be held without bond only if the presumption of evidence toward a person being guilty is great or if authorities can prove the defendant is a danger to the community if they should somehow be released.
Bates died about two weeks after being shot March 8, 2017, on Josephine Avenue. A coroner's report said Bates was in town from Colorado Springs, Colo., for a court appearance and had argued with two men two days before at a car lot.
On March 8, 2017, he drove by the home of the men he was arguing with and he was shot at several times by someone inside the home with an assault rifle as he drove by. He suffered several gunshot wounds, one of which caused his leg to be amputated. He died of complications March 22, 2017, in St. Elizabeth Youngstown Hospital, but not before he told his brother that James shot him, according to police.
Lewis was killed early March 24, 2017, as he was in bed with his wife. Two men got inside the home and fired several shots at the couple.
Prosecutors called the lead investigator on the death of Bates and Lewis, Detective Sgt. Ron Barber, to testify. Barber said James' DNA was found at Lewis' home on a back window where a ladder was propped up. Police think that is where the intruders entered the home. He also said police were able to find a witness who told investigators he supplied guns to James that matched the same types of guns used in Lewis' killing.
Assistant Prosecutor Michael Rich said James should be denied bond because he had a motive to kill Lewis and because of that, other witnesses may be in danger. He said James' DNA was found in a place where the killers are alleged to enter Lewis' house.
Defense attorney Frank Cassesse said his client should be granted a $250,000 bond. He said the only piece of evidence prosecutors is the DNA, and there is no way to tell when that DNA was placed there.
Judge Krichbaum sided with prosecutors.
More like this from vindy.com