Lordstown officials waiting to hear from HomeGoods on project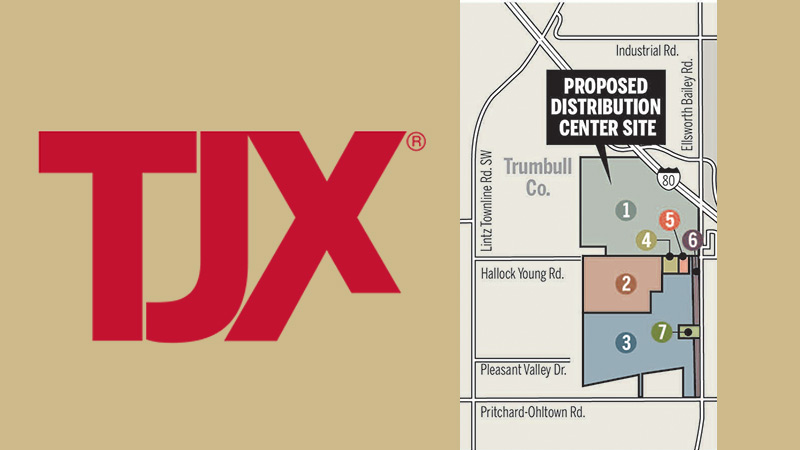 ---
By KALEA HALL
khall@vindy.com
LORDSTOWN
Petitions to change the zoning of seven residential parcels to industrial are all submitted, but village officials are waiting to hear from HomeGoods to move forward with the petitions.
Zone change petitions for five additional parcels were submitted by property owners to the village last week. Two others were submitted in February.
The requests include five parcels either on Hallock Young or Ellsworth Bailey Road that cover more than 120 acres.
The two other parcels cover 174 acres.
Residents affected by the latest requests were informed of them late last week, and of a planning commission meeting that was set for Monday, but canceled last Friday.
A new meeting date has not been set.
A HomeGoods' spokeswoman on Monday said the company did not have any additional comment about the project.
"They told me they needed a little bit of time to review everything," Lordstown Mayor Arno Hill said.
On March 20, HomeGoods, a division of The TJX Companies Inc., which also owns TJ Maxx and Marshalls department stores, met privately with residents in two meetings to discuss the project, which has many residents concerned.
Of primary concern is the $170 million project's plan to change 290 acres of residential property along Ellsworth Bailey Road to industrial in order to build a 1.2-million, square-foot warehouse/distribution center. Within five years, HomeGoods says the distribution center would employ 1,000 with an annual payroll of $27 million.
Other concerns of residents include property values declining from the development, noise and traffic.
Concerned residents live on Hallock Young Road, which would be realigned for the project, in the Imperial modular home community off of Ellsworth Bailey Road, which is across from the potential development, on Pritchard Ohltown Road and in the Pleasant Valley Drive area.
Imperial owners have proposed putting up 40 or 50 trees to help provide a buffer between the development and the Imperial community.
"We would be willing to do that if this project came to fruition," said Tom Cowie of Imperial. "We are in favor of this project. It would be a good thing for the whole region in general."
Residents in the Pleasant Valley area want to see a large portion of land remain woodlands that is planned for the buffer.
Councilwoman Karen Jones is against changing residential land to industrial "especially since we have other [industrial] properties that are already big enough to house that warehouse."
"I feel them canceling the meeting is a good thing," Jones said. "I think this tells the residents that [HomeGoods representatives] are concerned about the issues they have, and they are going to do their best to look at other areas within Lordstown. They want to be good neighbors and they want to do the right thing, so we will see what happens."
The planning commission has to OK the zoning changes, and then it goes to village council. If village council opposed the planning commission, five votes are needed to overturn the commission decision.
Lordstown has a six-member council, but one member, Ronald Radtka, will abstain from voting because he and his family own parcels of property to be rezoned for the project.
More like this from vindy.com