Snyder's book on boxers a labor of love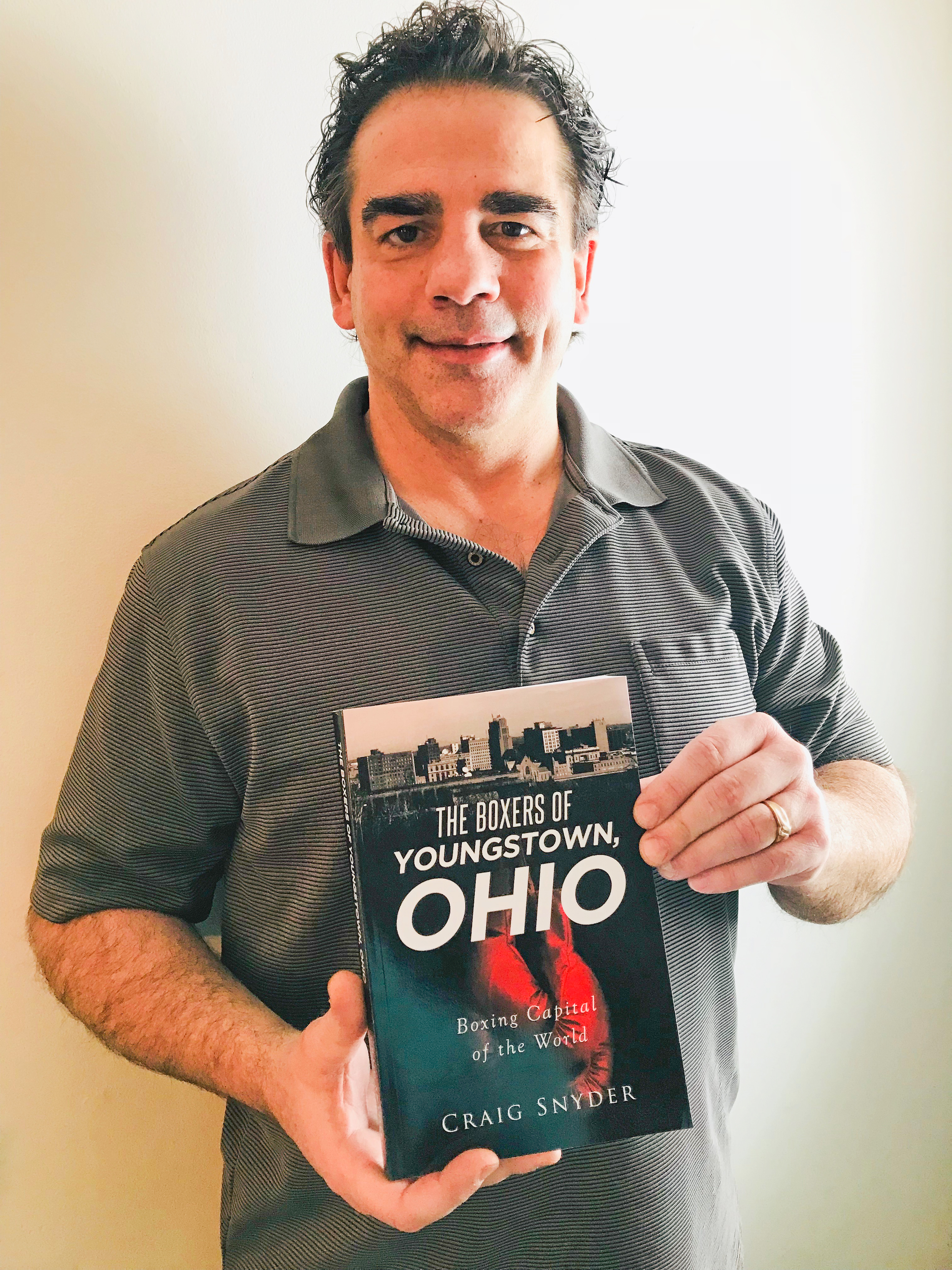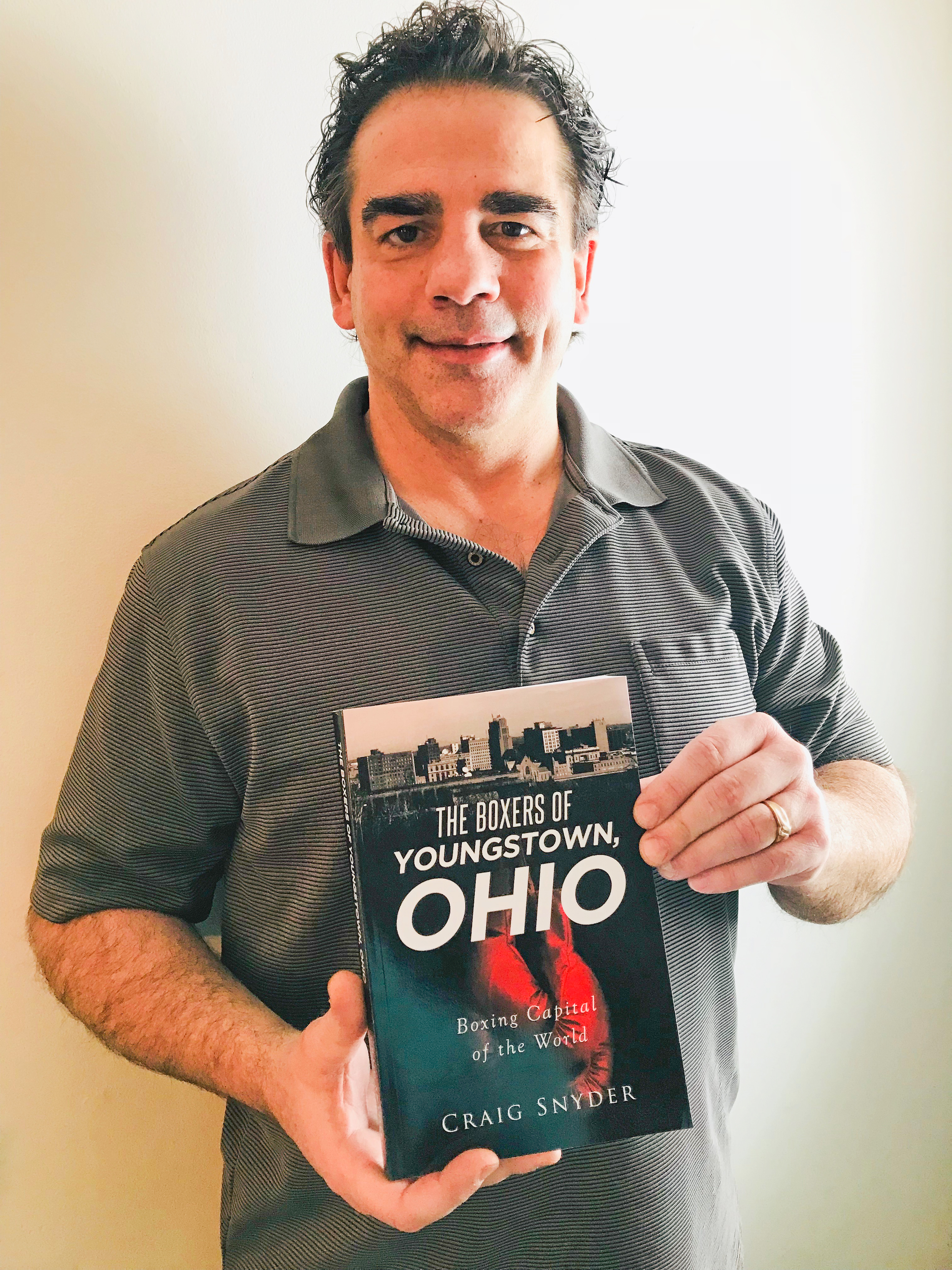 ---
By Greg Gulas
YOUNGSTOWN
When Canfield resident and former boxer Craig Snyder began work on his book, "The Boxers of Youngstown, Ohio: Boxing Capital of the World," one story stuck out from the rest.
Niles boxer Jimmy Muche spent nearly a decade fighting as a pro and retired with a record of 19-18-3. In 1937, Muche — who had fallen in with a tough crowd in Cleveland — disappeared and was never seen alive again. Nearly 10 years later, the skeletal remains of a man who had been shot were found.
The clothing appeared to match what Muche had worn, but the remains were never positively identified.
Not all of the stories in Snyder's book — which he calls a labor of love — ended that badly. Snyder's book tells the stories of nearly 1,600 professional fighters who called Youngstown, or other parts of the Mahoning Valley, home.
"The Boxers of Youngs-town, Ohio: Boxing Capital of the World" is available for $17.95 on Amazon.com and on BarnesandNoble.com in its e-book format.
"I started on this book in 2013, but had inadvertently began considerably earlier than that," Snyder said. "Beginning in 2004, I began to gather information on local boxers as a hobby, simply because I was always interested in their statistics.
"I was always curious about who had fought whom and wanted to know how their careers and individual fights unfolded over the course of their careers."
The 53-year-old Snyder is a 1983 graduate of Canfield High School and a 20-year boxing veteran.
He went 46-8 (22 KO's) as an amateur, starting out as a bantamweight, moving up to featherweight and finishing as a lightweight.
Turning professional in June 1985, his on-and-off pro career produced a 22-8 (13 KO's) overall record.
Snyder's first seven fights were as a lightweight. He took a break for a year and returned as a junior middleweight, while also fighting as a middleweight, super middleweight and light heavyweight. He won an IBC Continental America junior middleweight title with a 12-round decision (on points) over Tommy Small of Beckley, W.Va., on Nov. 23, 1994.
His most memorable fight, he said, was June 9, 1994 — two fights before he won his regional belt — when he lost a 10-round, unanimous decision to Hector "Macho" Camacho at the Rosemont Horizon in Rosemont, Ill.
He also fought an exhibition with Aaron "The Hawk" Pryor in his hometown of Cincinnati in February 1995.
As his research unfolded, Snyder had to decide whether to include both amateurs and pros, opting to stick with just pros because documentation was more readily available.
"By 2013, nearly a decade after I started this project and with the sheer volume of information I had collected, I wanted to share what I had gathered," Snyder said. "I wasn't related to any of the fighters I was researching. Many I had never even heard of, while many of whom had done some pretty remarkable things in the ring. I was absolutely humbled learning of their many accomplishments and wanted others to know about them as well.
"As a former professional boxer who hails from the area, if I didn't know about these boxers then who in Youngstown outside of their immediate families would? To me, that was a travesty. I feel that I am relatively well-known, but it made me sad to know that so many from our past who did just as well, if not better than I, had, more or less been forgotten. That's what made me decide to finally pen this book."
Two years into his project, Snyder had accumulated 187,000 words and articles his father-in-law, Bob Whited, had written.
Originally titled "The History of Boxing in Youngstown, Ohio: Boxing Capital of the World," the publishing company he was working with asked him to edit nearly 137,000 words out of his manuscript.
"I began my editing, removing things I felt weren't relevant to the story, but still had 150,000 remaining," Snyder said. "My editor suggested next I remove my father-in-law's portion and that still left me with over 80,000 words."
For over a year, Snyder continued editing and re-submitting his manuscript, while also entertaining suggestions on how write the book. He became frustrated when his publisher told him the book really didn't talk about the history of boxing.
"I was told the book was more about the boxers themselves, so I suggested changing the name to its current title," he said. "It was then suggested I write more about the 'style' of Youngstown fighters and that comment set me off, simply because I know our area has every style of fighter. That told me these publishers apparently didn't know a thing about boxing."
When Whited published his book, "Navy Grass," with Page Publishing, Snyder was able to switch to Page (March 2017), becoming a published author this past Jan. 31.
"While the book chronicles the professional careers of every boxer from our area from 1891 to the present, I am hoping I didn't miss any, so I will apologize ahead of time if that has occurred," Snyder said. "My intention was to be completely inclusive, yet some may have fallen through the cracks. I even included documentation about fighters who had just one or two professional bouts."
The Muche story really piqued Snyder's interest.
"Niles resident Jimmy Muche turned pro on March 15, 1921, posting a 19-18-13 (9 KO's) mark before retiring on Feb. 25, 1930. He was a decent fighter with a decent record," Snyder said. "He ended up falling in with the wrong crowd and after his boxing days, fell in with a character named 'Big Jim' from The Jungle Inn. On the night of April 23, 1937, he never came home, which prompted his wife, Margaret, to talk to some Cleveland racketeers, who assured her he was fine, but he never came home.
"On Sept. 12, 1946, police found a skeleton with two bullet holes, believed to be that of Muche. His clothes matched but his belt buckle had deteriorated beyond recognition. Many thought it was him, yet he was never positively identified."
Snyder can be reached via email at: kaoartist@aol.com.
More like this from vindy.com