Struthers mock trial team celebrates 2nd appearance at state competition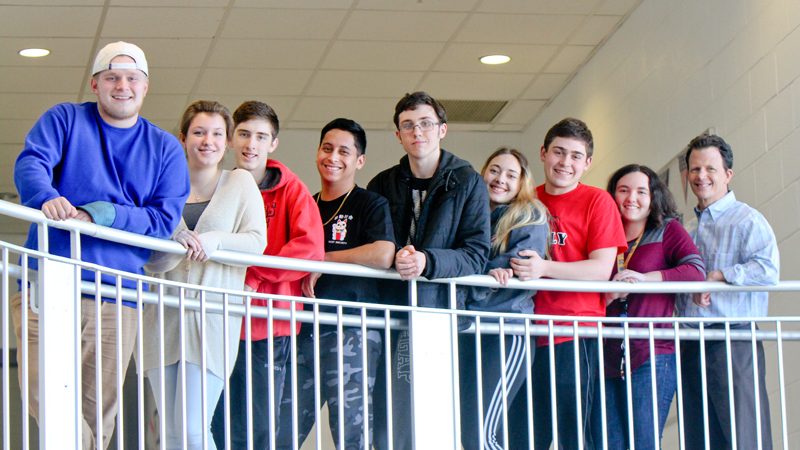 ---
STRUTHERS
Struthers High School students spent the first half of their school year poring over statutes and debating the details of a grisly criminal case as part of the school's award-winning mock trial team.
The school's eight-member mock trial team has just returned from its second state competition in Columbus. Though it didn't win the Ohio Center for Law-Related Education state championship, the team has plenty to show for its work. Over its nine-year existence, the team has won district-level competitions for the past four years, advancing each of those years to regional competitions and, in two instances, on to the state competition.
The team competes out of Trumbull County since Mahoning County doesn't have an OCLRE competition.
Rick Bruno, a Struthers High School teacher who covers a number of subjects including law, sociology and psychology, said the team – which is highly selective – had worked hard and done an impressive job throughout the year.
"The students are sharp. They've got to be, to be on the team," Bruno said. "They've got to be quick thinkers and not afraid to get up in front of a group of people and deliver a speech or a presentation."
Giovana Lorubbio, 17, recently made history for the team by being the first Struthers student to win an award for "best witness" at the district, regional and state levels.
Inside Bruno's classroom at the high school, one of his walls has a section dedicated to the various awards and commendations the team has received over the years.
Bruno began the team in Struthers after a successful run coaching a mock trial team at a school in Naples, Fla.
An interest and aspiration to practice law is a common trait among most of the mock trial team members.
Brandon Grace, 17, has been with the team since his freshman year. When he expressed an interest in becoming a lawyer to another teacher during his freshman year, he said he had little choice but to join the team.
Grace told a teacher about his interest in law "and he literally dragged me down here and told me to join the team," Grace said.
The push to join the team obviously was a wise one – he continued with the team throughout his high school career and still aspires to become a lawyer.
"I liked the drive to go to state competitions," Grace said. "Learning procedure and the rules of evidence that way was a lot more engaging than just learning it in a classroom."
The team practiced every day after school for two hours during the season, which lasts from the beginning of October to the beginning of competitions at the start of January.
Matt Zanni, 18, said the time investment can be grueling, but it pays off.
"During practice, it can get tiring. We go over the same thing over and over – and you have to if you want to get it down – and even though sometimes I'd think about quitting, the team would always keep me wanting to come back. We spend so much time together, we're like a family," Zanni said.
More like this from vindy.com