Expert to parents: Here's how to prevent kids' suicides, drug abuse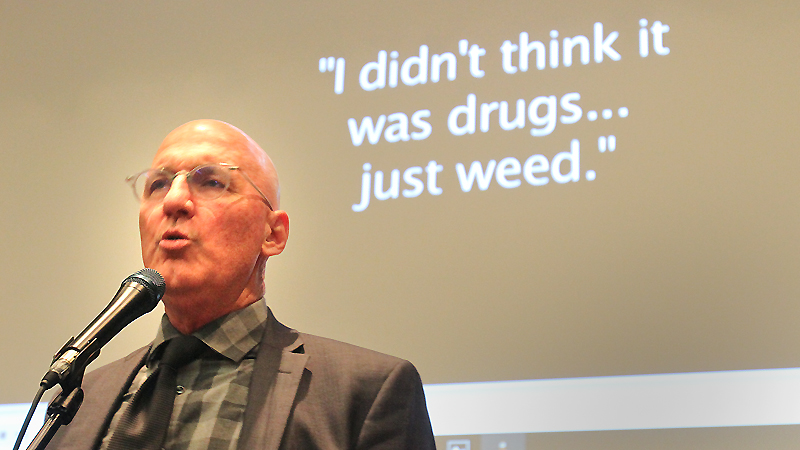 ---
AUSTINTOWN
Drug Talk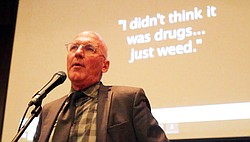 Video
Dr. Drew Edwards, an expert in addictive disease and behavioral medicine spoke about drug issues at Austintown HS. Austintown Schools and On Demand Drug Testing and Work Solutions sponsored the event.
Drew Edwards, an expert in addictive disease and behavioral medicine, spoke to parents at Austintown Fitch High School about identifying warning signs and preventing dangerous behavior in their children.
The speech this week was part of the Drugs Destroying Futures program provided by Austintown schools and On Demand Drug Testing.
"I want to talk to you about the big picture and why so many of our kids are dying. I want to give you some data. It's shocking," Edwards said. "We've become so numb to hearing about drugs and suicide."
Throughout his speech, Edwards told anecdotes of teenagers who struggled with drug addiction or suicidal thoughts and their parents who didn't know how to handle it. He emphasized a need for parental intervention, support and involvement in their children's lives early on.
Edwards recommended parents have dinner with their kids, always be aware of their location, enforce curfews and know the parents of their children's friends. He also advised them to form strong family relationships and lovingly discipline children.
"Parents of middle- and high-school students today have less than three minutes to have a meaningful conversation with their teenagers, yet their teenager is glued to media nine to 11 hours per day," he said.
Edwards said a person who does drugs young has a higher risk of brain damage and having a lower IQ, and they're less likely to graduate high school and get a job.
Drug use can affect people differently depending on their biology. Edwards said a person with naturally low levels of dopamine – a chemical released from the brain to send signals to other nerve cells – is likely to develop an addiction because drugs will make their dopamine levels spike then crash lower than they were before, causing people to chase that high. A person under 18 is twice as likely to develop an addiction, he said.
"You have to understand addicted people aren't bad people. They are good people with a bad neurobiological disease. We don't treat them like we treat other people with chronic diseases like cancer ... With addicts, we treat them like criminals," he said.
Schools Superintendent Vincent Colaluca said, "Parents need to understand that the simple examples he gave today are so vitally important, to have that family structure."
Megan Wine, marketing and sales manager for On-Demand Drug Testing, said the drug-free schools program helps schools in the tri-county area implement drug testing and counseling programs for students.
More like this from vindy.com