Columbiana students on run for fun & funds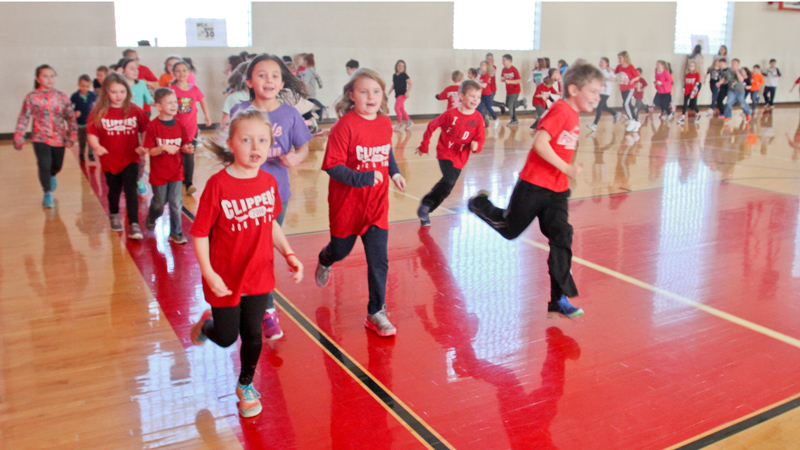 ---
By AMANDA TONOLI
atonoli@vindy.com
COLUMBIANA
Jog a Thon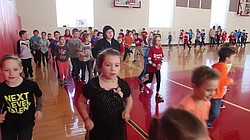 Video
Students at Joshua Dixon School in Columbiana participated in a Jog-A-Thon.
Columbiana students raised nearly $10,000 in just two weeks in a fundraiser that promotes healthy students and healthy finances.
Columbiana Middle School and Joshua Dixon Elementary students have been collecting donations, which allowed them to participate Friday in the inaugural Jog A Thon, where they got to run laps, hula hoop and do jumping jacks.
Daniella Clancy, Parent-Teacher Organization president, said Columbiana's PTO always has a number of fundraisers, but this year she wanted to do something different.
Clancy said blending in the idea of physical activity was the perfect combination.
"It gets kids active and moving around in the middle of day," she explained. And it was a huge success, Clancy added.
"The kids had a great time jogging and getting some physical activity worked into their day," she said. "This will be a huge help in paying for field trips, assemblies and other classroom necessities."
She added that often the district doesn't have the money to do extra things so the PTO fundraisers help eliminate financial burden on parents.
Joshua Dixon Elementary Principal Kim Sharshan said she's lucky PTO fundraisers help supplement school dollars.
"This method of fundraising not only benefits our PTO, but it promotes active participation by the students," she said. "And it beats selling from a catalog."
"We are very lucky to live in such a supportive community," Clancy said.
The supportive community had 22 business sponsors for the Jog A Thon.
"[It] really highlights how involved our local businesses and communities are in our schools," Clancy added.
She hopes to have the Jog A Thon yearly.
"Hopefully next year Mother Nature will give us some better weather so we can hold this event outdoors," she said.
More like this from vindy.com