Post-war design exhibition at Arms museum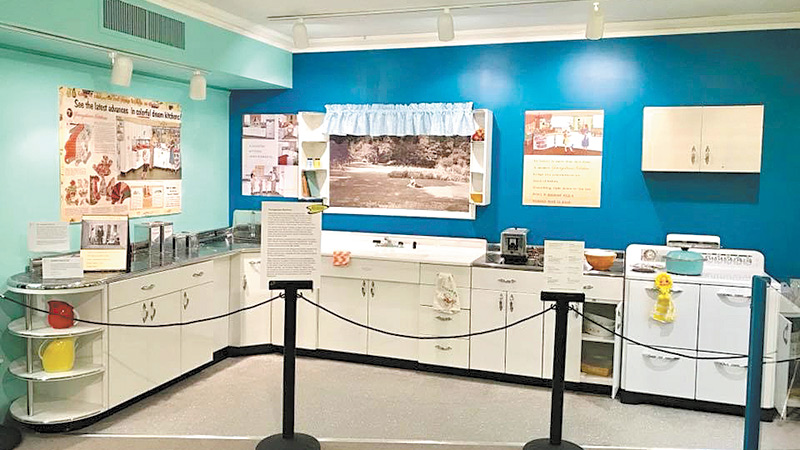 ---
Staff report
YOUNGSTOWN
A new exhibition at the Arms Family Museum, 648 Wick Ave., titled "Mid Century Modern in the Mahoning Valley" highlights home and office design elements, furnishings and accessories of the era.
After the second World War architects and designers came up with streamlined designs using glass, concrete and steel, as well as new materials such as fiberglass and plastics for the mass production of consumer goods.
The design of this period (from the late 1940s through the 1960s) embraced the technological advancements and natural forms, using bold colors and streamlined edges. Living spaces became more casual, with wide open spaces for entertaining, and outdoor spaces became more important.
The exhibition also spotlights local manufacturers that were household names of the period, including Youngstown Kitchen, Plakie Toys and General Fireproofing. A 1948 Youngstown Kitchen set acquired by the society in 2016 and a collection of merchandise from the Plakie Toy Co. will be on display.
The exhibition is in the newly rededicated Anne Kilcawley Christman Decorative Arts Gallery. Christman was a community volunteer who served on boards of multiple organizations in the Mahoning Valley. The Christman Foundation provides perpetual financial support to the MVHS.
The museum is open Tuesday-Sunday from noon to 4 p.m. Admission is $7 ($6 for senior citizens and college students, and $5 for children).
More like this from vindy.com