Summary of recent criminal activity in Canfield and Austintown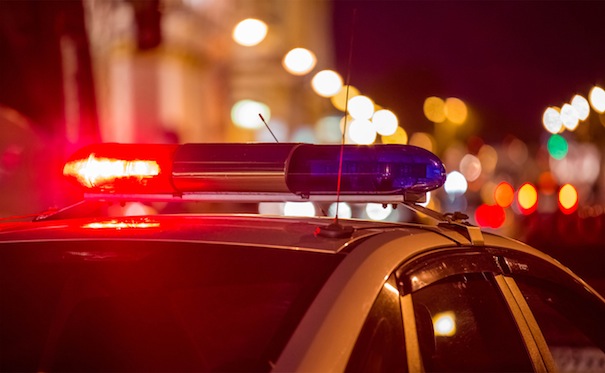 ---
A summary of recent criminal activity in Canfield and Austintown:
CANFIELD
March 16
Drugs: A traffic stop on Shields Road led to a charge of drug abuse (marijuana) against Elizabeth Evans, 60, of Brookfield Avenue, Boardman.
March 17
Arrest: Police on Lisbon Road charged Brandon Daniels of Peace Avenue Northwest, Warren, with driving under suspension. Daniels, 34, also was cited on a charge of operating an unsafe vehicle.
Drugs: Officers at an Operating a Vehicle Impaired checkpoint on Market Street arrested Alonzo Clark III, 22, of West Avondale Avenue, Youngstown, on a drug-trafficking charge, a felony.
March 18
Arrest: Police on East Main Street arrested Jeffrey Johnson, 61, of Fairground Boulevard, Canfield. He was charged with driving under suspension.
AUSTINTOWN
March 16
Arrest: Officers near Burkey Road pulled over then charged Joseph M. Howley, 21, of Woodhurst Drive, Austintown, with operating a vehicle impaired. Howley registered a 0.214 blood-alcohol content, which is more than double Ohio's 0.08 legal intoxication limit, a report showed.
Citation: Police received information about someone soliciting with no permit near New and Moorefield roads before citing Michael S. Matthews, 29, of Brooklyn, N.Y., with soliciting without a permit. Matthews admitted he had been selling items without the proper vendor's permit, a report said.
Fraud: An elderly Wilcox Road woman reported having been scammed of $14,000.
Theft: An employee reportedly stole tools before being terminated from a business in the 4500 block of Mahoning Avenue.
Drugs: After pulling him over near Rosemont Avenue, police charged Timothy D. Banks, 23, of Pointview Avenue, Youngstown, with possessing heroin, drug-abuse instruments and drug paraphernalia, when, they alleged, a bag of suspected heroin, a hypodermic needle and a bag containing two spoons with suspected heroin residue were found. Also taken into custody was Robert L. Wilson Jr., 39, same address, who was wanted on a Youngstown Municipal Court bench warrant.
Arrest: Officers responded to a vehicular accident on Burkey Road, where they arrested Tre V. Wiley, 19, of Sprucewood Court, Austintown. Wiley was wanted on a warrant charging failure to appear in Youngstown Municipal Court.
Burglary: Took place in the 5100 block of Argonne Drive. A DVD player, a subwoofer and a speaker were missing.
Drug paraphernalia: Police who were dispatched to an accident near North Four Mile Run Road took into custody Jeffrey A. Hughes, 32, of Ridgelawn Avenue Southeast, Warren, on a charge of possessing drug paraphernalia after alleging he had a spoon with a powder residue consistent with drug use.
March 17
Arrest: Boardman police on Tippecanoe Road handed Jawon L. Williams, 25, to Austintown authorities. Williams, of Lakewood Avenue, Youngstown, was wanted on an Austintown warrant charging criminal damaging.
Burglary: To a residence in the 1600 block of Laurie Drive, though police found no signs of forced entry. An electronic tablet and medications were stolen.
Theft: Someone removed an iPod device from a business in the 300 block of Victoria Road.
Arrest: Angelo B. Ostavitz, 28, of Elm Street, Youngstown, was charged with operating a vehicle impaired after authorities had pulled him over on state Route 46. Ostavitz's blood-alcohol content was 0.184, a report stated.
Theft: Someone stole eight pairs of shoes from the J.C. Penney store, 6000 Mahoning Ave.
March 18
Arrest: Brandon S. Moore of Granite Street, Salem, was taken into custody after having been pulled over on Mahoning Avenue when police discovered Moore, 23, was wanted on a Columbiana County Common Pleas Court warrant charging him with unlawful sexual contact with a minor.
Theft: Jennifer J. Pixley, 48, of Hillman Street, Youngstown, was charged with intentionally failing to self-scan about $73 worth of food items while in Walmart, 6001 Mahoning Ave.
Assault: A juvenile was reportedly assaulted during a fight in the 1700 block of South Raccoon Road.
Theft: Mitchell Bettis, 60, faced a grand-theft charge. The Providence, R.I., man was accused of stealing $1,046 worth of property that included 14 Bluetooth headsets from T/A Travel Center, 5400 Seventy-Six Drive.
March 19
Breaking and entering: Money was stolen from a business someone had entered in the 200 block of Victoria Road.
Criminal damaging: A swimming pool in the 3900 block of Cannon Road sustained damage.
Weapon: A residence in the 6400 block of Meander Glen Drive was reportedly struck with a bullet, possibly by someone who was target shooting in the area.
Theft: A cellphone was stolen from a North Canfield-Niles Road fast-food restaurant.
Stolen property: A traffic stop on Mahoning Avenue led to the arrest of William D. Bryan, 19, of Lakeview Avenue, Lake Milton, on a felony receiving-stolen-property charge. Bryan, who also was wanted on an Austintown warrant, was driving a Honda Civic with a stolen registration, a report showed.
Theft: An Xbox game system and various Xbox games were taken from a home in the 500 block of South Meridian Road.
Theft by deception: Deborah A. Moore, 49, of Trumbull Avenue, Girard, surrendered on a felony theft-by-deception charge after an East Webb Road man alleged Moore had obtained about $6,230 worth of heavy equipment via deceptive means.
March 20
Arrest: After pulling her over in the 5400 block of Mahoning Avenue, officers charged Linda L. Girondo, 56, with operating a vehicle impaired. Girondo, of Rhode Island Drive, Austintown, refused to submit to a breath test, a report stated.
Theft: A woman reportedly stole various items from Dollar General, 2002 S. Raccoon Road.
Theft: A piece of window trim was removed from a vehicle at an Interstate Boulevard motel.
More like this from vindy.com