Veteran coach says he'll return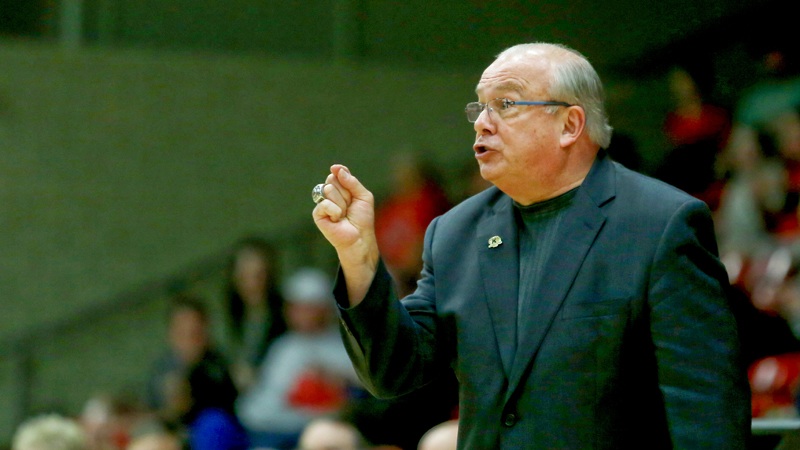 ---
By TOM WILLIAMS
williams@vindy.com
CANFIELD
Days after being told for the first time that his basketball experience was no longer wanted, Ron Moschella went to a high school all-star game for a second consecutive night.
The basketball junkie with more than 700 wins says he's not done coaching. He's not sure where and when he'll return.
"I don't know," Moschella said. "But I will coach one day, I will coach next year at some place.
"That's what I'm going to do until God takes me."
Moschella coached 31 seasons and won 570 games at Boardman before becoming the Columbiana coach in 2012.
Last Thursday, the Columbiana Board of Education said Moschella and the board mutually agreed to go separate ways after his six winning seasons with the Clippers.
In this year's regular-season finale, the parents of one of his players complained to the board that Moschella had verbally abused their daughter.
Nine days later, the Columbiana board ruled Moschella could coach Columbiana's tournament games. In the district semifinals, Columbiana lost to Salem at the Struthers Division III tournament.
Struthers is one of the schools needing a new girls basketball coach as John Grandy announced his retirement after his Wildcats lost in the Division II district semifinals at Austintown Fitch.
"I'm interested in it," said Moschella of the Struthers position.
In an interesting twist, Moschella said it's possible he might return to Boardman as an assistant to Jeff Hammerton.
In December 2011, Moschella was three games into his 31st season as Spartans head coach when illness forced him to step aside. Hammerton was one of his assistants and took over the program.
"I'm interested in that," Moschella said. "Chaney is starting a new program, I'm going to ask about that.
"I'll just have to see — I'm interested in a lot of things."
Moschella once was an assistant — he supported Denise Gorski when she was Boardman's head coach in 1980. Gorski is now the Boardman athletic director. Could he do it again?
"It's hard," Moschella said with a laugh.
Moschella was one nine girls basketball coaches and six boys mentors honored as 2017-18 Winter Coaches of the Year at the Mahoning Valley Coaches Association's Al Beach Classic.
Moschella said also attended to support Columbiana basketball players Alexis Cross and Jared Wilson as well as Boardman's Holden Lipke. At Boardman, Moschella coached Lipke's sister Amanda.
"It definitely shows how much he cares," Cross said of Moschella. "He loves every single one of us — he'd do anything for us."
Cross laughed when she was asked what it was like to not hear Moschella yelling, "motion, motion."
"He gets me going, he makes me play harder," Cross said. "I love him."
More like this from vindy.com