SNOW STORM | Good morning, this doesn't look like spring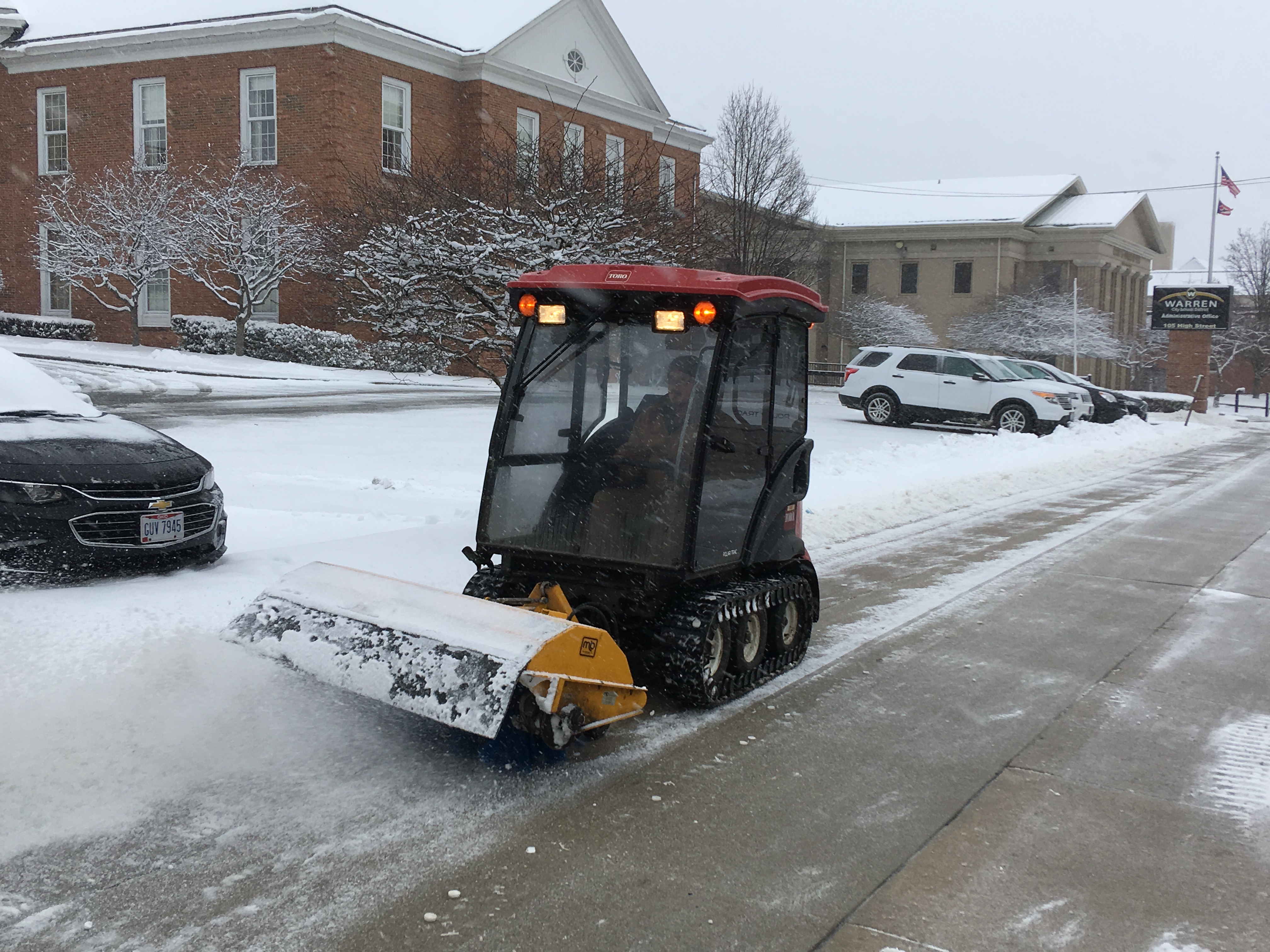 ---
YOUNGSTOWN
Meteorologically speaking, your drive to work stunk.
State Route 11 south from state Route 305 to state Route 711 was snow-covered but passable, with traffic moving slow and no cars off the road or accidents.
Interstate 680 south from state Route 711 to the Glenwood Avenue exit was also snow covered. Plows were out on those roads.
Plows were out and about in downtown Youngstown though Front Street was ... the usual.
Roads from Hubbard into Youngstown "were not even touched, couldn't even see the edge of the road, couldn't go over 25," one motorist said. "For the first time in my life, the side roads were better than the main ones."
The Warren area received a couple inches of snow, and numerous Trumbull County school districts closed for the day, including Warren Schools. A Trumbull County commissioners meeting that was planned for this morning for the Trumbull Career and Technical Center in Champion has been moved to the commissioners office at 10:45 a.m. because TCTC is closed today.
In Boardman, it appeared that state, county and township plowers had taken the early part of the morning off. The best plow job by 9 a.m.? The Southern Park Mall. Getting to the mall, however, that was the trick.
Snow this morning will transition to snow showers this afternoon, the National Weather Service says.

More like this from vindy.com