PennDOT imposes restrictions on interstates across Pennsylvania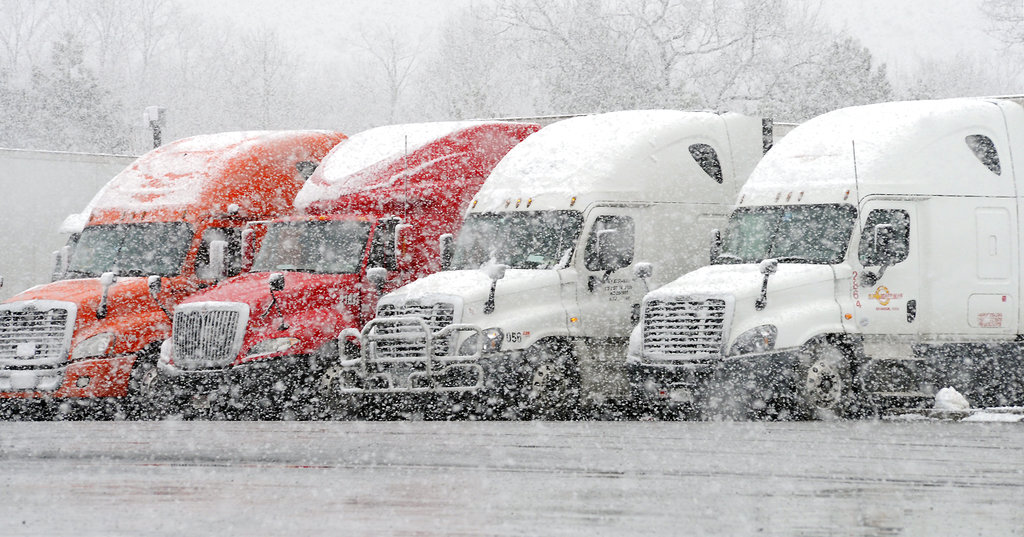 ---
HARRISBURG
In anticipation of a snow storm, the Pennsylvania Department of Transportation will impose a series of restrictions across most interstates beginning at 8 p.m. tonight.
PennDOT will ban empty straight CDL-weighted trucks, tractors hauling double trailers, tractors hauling empty trailers, trailers pulled by passenger vehicles, pick-up trucks, motorcycles and recreational vehicles on the following roads: Interstate 76 across the state; Interstates 276 and 476, a portion of the mainline Tunrpike in Southeastern Pennsylvania and the entire Northeastern Extension; Interstate 176; Interstate 95; Interstate 78; Interstate 80 from the New Jersey line to the junction with Interstate 81; Interstate 81 from the Maryland line to the junction with Interstate 80; Interstate 99; and Interstate 79 from the turnpike to Interstate 80.
The restrictions include a full ban on commercial vehicles on Interstates 83, 84 and 380 along with Interstate 70 from the Maryland line to the turnpike.
Officials said restrictions will remain in place as long as conditions warrant.
Due to weather-related roadway conditions, the PA Turnpike has temporarily lowered the speed limit on some parts of its system. Speeds are now reduced to 45 mph on the east-west mainline (I-70/76) from the New Stanton Interchange (#75) to the Breezewood Interchange (#161).
Heavy snowfall is expected to continue in the area for several hours; numerous crashes have already been reported. PA Turnpike maintenance crews continue to treat the roadway. During a weather emergency, the objective is to keep roads passable, not totally free of snow or ice. Turnpike crews will continue to treat until precipitation ends and roads are clear.
While driving in severe weather, motorists are advised to follow these protocols:
always travel at a safe speed for conditions, no matter what the posted limit is;
allow plenty of space when driving near plow trucks; and
never pass a truck that is actively plowing or spreading salt.
In case of an accident, breakdown or other emergency, Turnpike motorists should dial *11 on a mobile phone. Be prepared to give the milepost location and direction of travel and move vehicles out of active travel lanes if possible.
The Turnpike reminds motorists to pack a winter emergency kit. A basic kit includes nonperishable food, water, blanket, small shovel and warm clothes. When preparing an emergency kit, motorists should consider passenger necessities like baby food, pet supplies or medications.
Before heading out, motorists can check PA Turnpike conditions at www.paturnpike.com; look at the "active travel advisories" ticker at the top for restrictions. Travelers can also call the toll-free TRIP line at 866-976-TRIP (8747) for the latest travel information or follow the PA Turnpike on Twitter at: @PATurnpikeAlert.
More like this from vindy.com