Area events, fundraisers and more that are worth a look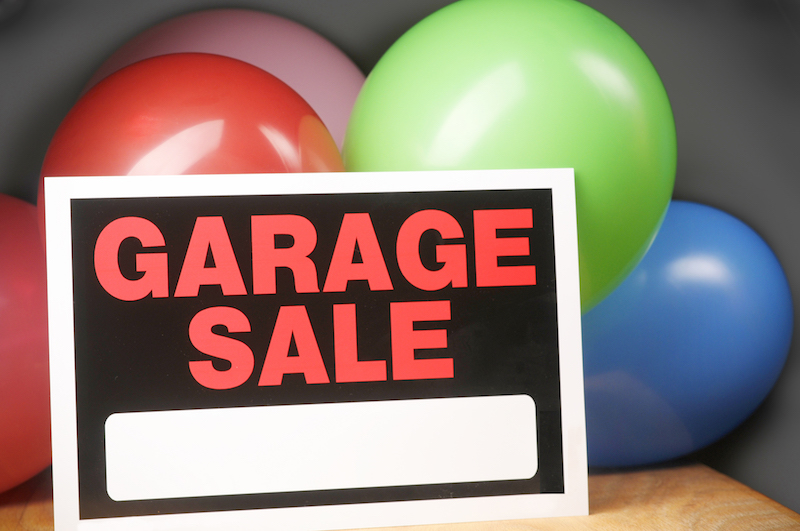 ---
AUCTIONS
Beavercreek Sportsman Club will host an auction at 6 p.m. Saturday at 14480 Washingtonville Road, Washingtonville. Featured will be new merchandise, food, general items and more. Curtis Smith will be the auctioneer. For information, call Smith at 330-257-2928 or Mike at 330-831-5648. Payments may be cash, check, MC, Visa, Discover, or American Express. There will be a 3 percent buyer's premium waived for cash or check.
Mothers of the Crucifix annual Bingo and Card Party will take place at 3 p.m. Sunday at Our Lady of Mt. Carmel Basilica social hall, adjacent from the church located at 343 Via Mt. Carmel Ave. Donation of $6 accepted. Refreshments will be served. Tickets can be purchased at the door.
FUNDRAISERS
Girard Multi-Generational Center's annual fundraiser "Cars are the Stars 4" will include two special raffles this year. Winners will be announced the day of the show, June 2 (rain date, June 9). Tickets are $5 for each raffle. The first raffle is for a 55-inch 4K UHD TV, and the second is for a $250 Visa gift card sponsored by Windsor House Inc. Winners do not need to be present, and all proceeds will benefit the center. Purchase tickets at the center, 443 Trumbull Ave., Girard, from 8:30 a.m. to 4 p.m. Mondays and Fridays and 8:30 a.m. to 4:30 p.m. Tuesdays, Wednesdays and Thursdays. For information, call the center at 330-545-6596.
Legacy Dog Rescue and F5RS – Frisky Ferrets, Fuzzies, & Feathered Friends will host its "Picture with a Rescue Bunny" event from noon to 4 p.m. Sunday at Family Video, 4385 Kirk Road, Austintown. Cost is $8, and photos (4x6) will be printed on-site to take home. The event also will feature baked goods available to help continue the life-saving efforts of both groups. Bakers are needed. No dogs allowed. For information, visit www.ldrofohio.org
Southside Duplicate Bridge Club will host charity games Monday, Tuesday, Wednesday and Friday. Proceeds will benefit the Salvation Army. For information, call 330-707-4146.
Stambaugh Chorus will host its "Around the World Wine and Beer Tasting Tour" fundraiser from 4 to 6 p.m. April 16 at Barrel 33, 8208 E. Market St., Howland. Food will be available from the menu. The event will include a basket raffle, silent auction and 50-50 drawing. Wines will be available from Ohio, Washington, Oregon, California and Argentina. Beers will be available from Germany, Belgium, Michigan and Ohio. Call Charlotte Floyd at 330-372-1976 with questions.
Stones of Help Inc. will host its second annual Sergeant Wilbur Lee Fish Jr. Sarcoidosis Awareness event May 6 at Mahoning Country Club, 710 E. Liberty St., Girard. Various sponsorship levels are available. For information, call Gwendolyn Fish at 330-506-7299 or email gwendolynfish@hotmail.com.
Tippecanoe Country Club, 5870 Tippecanoe Road, Canfield, will host "Golf Fore Sight ... Keep Your Eye on the Ball," on May 21. There will be a 1 p.m. shotgun start, and proceeds will benefit the Sight for All United Foundation at www.sightforallunited.com.
Valley Autism 5K and Family Fun Walk will take place April 28 at Austintown Township Park, 6000 Kirk Road. Sponsorships are still available. Make checks payable to the Autism Society of Mahoning Valley and mail to: Autism Society of Mahoning Valley, P.O. Box 151, Canfield, OH 44406, email form to walk@autismmv.org or call Robin Suzelis, event chairwoman, at 330-333-9609.
YSU's Penguin Club and Dana School of Music will present a joint fundraiser, "Live at the Lake," on April 20 at The Lake Club, 1140 Paulin Road, Poland. Cocktails and appetizers will be served at 7 p.m. followed by dinner at 8 and entertainment at 8:30. Cost is $125 per person or $1,000 for a table of eight. To make a reservation or inquire about sponsorship opportunities, contact jdtomsich@ysu.edu or 330-941-3801. Proceeds will benefit the Dana School of Music's Robert E. Bulkley Jazz Scholarship, Tony Leonardi Jazz Ensemble Scholarship, Senator Harry Meshel Jazz Scholarship and the Penguin Club, official booster club of YSU athletics.
PROGRAMS
Churchill United Methodist Church, 189 Churchill-Hubbard Road, Liberty, is hosting its "Grief Share" program for all who have suffered a loss. Classes begin at 6 p.m. and take place every Thursday through April 19. The meetings will take place on the second floor of the church's educational building.
SALES
Austintown Community Church Preschool Childcare Center, will host its annual "Trash and Treasure" sale from 9 a.m. to 1 p.m. Saturday in the Youth Auditorium of the Education Wing at Austintown Community Church, 242 S. Canfield-Niles Road. Table rentals available by calling the preschool office at 330-793-1843 and must be paid in full by today. Table setup will take place at 8 a.m. There will be raffle baskets with drawings to take place at 12:45. Snacks, light lunch and beverages also will be available. Proceeds benefit the purchase of developmentally appropriate resources for children. Call the school office from 9 a.m. to 4 p.m. at 330-793-1843. For information, visit www.yourACC.org. Registrations for summer program and the new school year are being accepted for preschoolers age 3 to 5 and schooled aged children K through fifth-grade.
First Presbyterian Church, 201 Wick Ave., Youngstown, will host an indoor garage sale from 11 a.m to 4 p.m. Saturday. Vendors may rent a table for $10. Early set-up for Friday will be available. For information, call Marie at 330-519-5002.
Helping Hands Closet at Western Reserve United Methodist Church, 4580 Canfield Road, Canfield, has new and gently used clothing for the entire family. March continues winter clearance. All inventory is $1 each and includes men's, women's and children's clothing. White tickets (new spring items) and jewelry are not on sale. April specials also will feature items for $1. Hours are 9 a.m. to 1 p.m. Tuesday.
Trinity Lutheran Church, 78 E. Liberty St., Girard, will host a rummage sale from 9 a.m. to 4 p.m. May 5. The kitchen will serve meatball subs, beverages, snacks, coffee and water. Everything will be half price after noon and $1 per bag from 3 to 4 p.m. For information call Randy Walters, 330-719-0359, or Pastor Rhonda Gallagher, 330-284-2468.
Wilmington Township Mercer County Civic League Quilters will host its annual Quilt Show from 10 a.m. to 3 p.m. Saturday at the municipal building, 35 Auction Road, New Wilmington, Pa. The event will offer a variety of locally-crafted quilts. Featured will be Joan Dawson's quilts. Dawson is a retired teacher from Wilmington who has been quilting for nine years. Admission is $2 and refreshments will be available. Some quilts for sale will be included in the display. The quilters have a king-size "Gray Nine-Patch" quilt to be raffled at the annual garage sale on May 12. Tickets may be purchased for $1 each, or 6 for $5. Proceeds benefit the scholarship fund. For information, call 724-946-8074.
SPECIAL EVENTS
Dorothy Day House, 620 Belmont Ave., Youngstown, will be the site of a roundtable discussion featuring Cindy Audia, crisis manager for Coleman Professional Services, will take place at 7 p.m. Thursday. Audia will answer questions regarding mental health, depression, and the opioid crisis. For information, call the Dorothy Day House at 330-301-8698.
Faith Community Covenant Church, 1919 E. Midlothian Blvd., Youngstown, will host its "Lavender Springs Getaway" from 8:30 a.m. to 4 p.m. April 14. Women are invited to learn, discuss and reflect on the Psalms. The event will feature a continental breakfast, lunch, snacks and more. Cost is $20. For information, call the church at 330-782-9338. Deadline for registration is April 8.
Mahoning Valley Historical Society will present "Sisterhood in Blue: The Trailblazing Women in the Youngstown Police and Fire Departments" in celebration of Women's History Month from 1 to 3 p.m. Saturday at Tyler Mahoning Valley History Center, 325 W. Federal St., Youngstown. Participants will hear the stories and struggles of some of the first women to serve on the Youngstown Police and Fire Departments. This program is free.
Northeast Ohio Adoption Services and event chairmen Peter and Kelly Verostko will host "An Evening with Dominic Tocco & Brotherhood, Celebrating 40 Years of Families and Children," from 6 to 10 p.m. April 21 at The Lake Club, 1140 Paulin Road, Poland. Event includes appetizers, sit-down dinner, photo booth, balloon pull, chance and live auctions, music, dancing and more. Ken Carmen of 92.3 The Fan and Ali Gator of Froggy 104.3/103.5 will emcee the event. Cost is $100 per person and includes two drink tickets, or $175 per couple includes four drink tickets. Sponsorship opportunities also are available. Proceeds benefit the process of recruiting, training and supporting families interested in fostering or adopting children throught the agency. NOAS is a private nonprofit agency that has placed more than 1300 children in adoptive homes for more than 40 years, without charging fees to families. Visit noas.com to purchase tickets. For questions or information, call Kathy Evans at 330-856-5582, ext. 110, or email to kevans@noas.com.
Ohltown United Methodist Church, 2001 Ohltown Road, Mineral Ridge, will sponsor a free community egg hunt from 3 to 4 p.m. Saturday.
Sutliff Museum is exhibiting a collection of teapots that features ceramic and stoneware teapots collected from all over the world, including Taiwan and Japan. This exhibit is open through April. The museum is on the second floor of the Warren Trumbull County Library, 444 Mahoning Ave. Admission is free, and hours are 3 to 6 p.m. Wednesdays and Thursdays and 1 to 4 p.m. Fridays and Saturdays. For information, visit www.sutliffmuseum.org, call 330-395-6575 or visit it on Facebook or Twitter.
Suzie's Dogs & Drafts, 34 N. Phelps St., Youngstown, in cooperation with the Rescue Mission of Mahoning Valley, is sponsoring a "Donate a Hot Dog" campaign to help provide food to the area's homeless population. Throughout the year, Suzie's customers can donate a hot dog for the hungry and write a note of support. Donations will be matched dog-for-dog by the restaurant. On the second Wednesday of every month, employees will provide a meal and bring all the notes for the overnight residents and meal visitors at the Rescue Mission. The goal is food for the body and encouragement for the spirit. The project is inspired by the shooting death last November of Colin Brown. Brown worked in the restaurant industry, managing newly opened restaurants and helping get them off the ground. He was a volunteer with the Common Wealth Kitchen Incubator in Youngstown, was known for his pay it forward attitude and always helping those in need.
William Holmes McGuffey Historical Society will premiere a DVD documenting the McGuffey Wildlife Preserve at 10 a.m. Saturday at Kravitz's Deli Meeting Room, 3135 Belmont Ave., Youngstown. The project was produced by Armstrong Cable and the society. Local television and radio broadcaster Tricia Perry will introduce the DVD, which she narrated. The DVD features a Youngstown State University biology professor walking the facility grounds and highlighting natural points of interest. It is now scheduled to be shown on local Armstrong channels. Admission for members is $5, and nonmember admission is $6. Refreshments will be served, and entertainment will be provided by Dolores DePietro. The event will feature a 50/50 raffle to benefit the society's education mission. Reservations are suggested. Walk-ins are welcomed and seated based on availability. Call Richard S. Scarsella at 330-726-8277 for information.
TRIPS AND TOURS
Pink Ribbon Golf Club Classic 2018 committee is sponsoring a bus trip to Seneca Allegheny Casino on April 14. All proceeds will benefit the American Cancer Society. The bus will leave from Fab Tours & Travel, 3681 Connecticut Ave., Youngstown, at 8 a.m. and will depart Seneca at 5 p.m. Cost is $40 per person, and each player will receive $25 in free play and a $5 food coupon. Photo ID must be available. Send registration and check to: Pink Ribbon Golf Classic, c/o Nancy Felton, American Cancer Society, 525 N. Broad St., Canfield, OH 44406.
Trumbull County Travel Club will host a trip to Oklahoma City and Branson, Mo., with stops in St. Louis and Casey, Ill. The motor coach is scheduled for departure from Howland on April 16 and will return April 22. Members will visit Oklahoma City with a tour of the Oklahoma City National Memorial, historic Bricktown, the Cowboy Museum and shopping in the stockyard area. The trip also will feature three days in Branson with three shows and tickets to the Titanic Exhibit before departing for the St. Louis Gateway Arch and Casey, Ill. A summer mini-vacation to the Finger Lakes Region will take place in June, and in October, a "Fall Scenic Tour" is planned to Boston, Cape Cod and Southern New England. Membership in the Trumbull County Travel Club is available to anyone 21 and older who has a desire to see new places, meet new friends and travel in a safe environment. For information, call the secretary at 330-856-5398.
VFW Post 3538 Auxiliary will host a casino bus trip to Presque Isle April 20. The bus will leave the post home, 157 Lowellville Road, Stuthers, at 8:30 a.m., with free doughnuts and coffee available at 8. Cost is $35 per person and patrons will receive $30 in free play. Return trip will depart the casino at 3:45 p.m. Anyone interested must have a valid ID and a players card numbers if available. For information and tickets, call Judy at 330-755-2701.
A calendar of activities to which the public is invited is published Monday. Please submit information to the Society Department by noon Thursday.
More like this from vindy.com