Summary of recent criminal activity in Hubbard, Liberty and Girard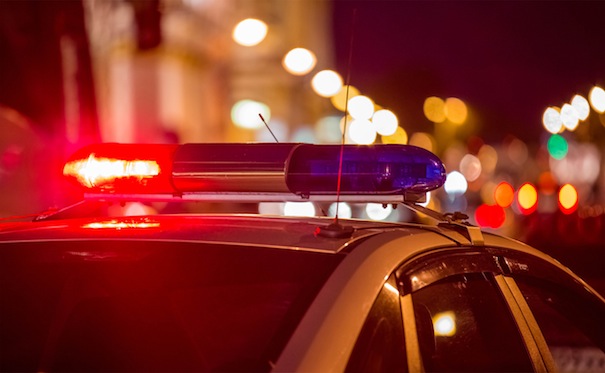 ---
POLICE CALLS
A summary of recent criminal activity in Hubbard, Liberty and Girard:
HUBBARD
March 9
Criminal damaging: A Jackson Street woman noticed damaged to a portion of vinyl siding to her home and that a lock hasp had been torn.
March 10
Arrests: A traffic stop in the 400 block of East Liberty Street led to the arrests of Amanda L. Miller, 29, and John W. Stewart Jr., 31, both of Market Street, Farrell, Pa. Stewart was wanted on a probation-violation charge from Trumbull County; Miller was wanted on a Hubbard warrant charging her with two counts each of theft and criminal trespassing.
Assault: Police charged Julio A. Campana of South Main Street, Hubbard, with simple assault after a woman alleged that during an argument at a business in the 800 block of North Main Street, Campana, 41, struck her cheek, which knocked the accuser to the ground.
Theft: A Hillview Drive woman discovered an identification badge and an iPad missing from her vehicle.
March 12
Arrest: Officers in the 800 block of West Liberty Street pulled over then took into custody Kevin J. Myers, 49, of West Liberty, Hubbard, who was wanted on multiple Mahoning County warrants. Myers also was cited on charges of driving under suspension, displaying fictitious license plates and having an open container of alcohol in a motor vehicle.
LIBERTY
March 8
Arrest: Officers on Belmont Avenue pulled over and took Shawntasia M. Moreland, 23, into custody. Moreland, of Magnolia Avenue, Youngstown, was wanted on a warrant charging failure to appear in court.
Burglary: To an apartment in the 2900 block of Oakland Drive through a rear bedroom window. Stolen was about $250 worth of miscellaneous jewelry.
Theft: Michael L. Marsh, 40, of North Hazelwood Avenue, Youngstown, faced theft and criminal-trespassing charges after $87 worth of beef filets was stolen from Giant Eagle, 4700 Belmont Ave.
Theft by deception: Two employees with The Nutrition Group, 6420 Belmont Ave., told authorities a caller posing as an Ohio Edison Co. worker claimed the business was behind in paying an electric bill and that the utility would be shut off unless at least part of the supposed bill was paid. The victims were subsequently tricked into buying two $500 money cards before finding out the company does not accept such payments, a police report said.
Identity theft: A Dailey Avenue woman alleged her son's girlfriend had used the accuser's personal information to open an insurance account, and that $1,300 was removed from her bank account.
March 9
Recovered property: Police found a 2003 Pontiac Grand Am at a Motor Inn Drive motel a day after the car had been reported stolen from another area motel. The vehicle also had front-end damage.
Theft: A Warren woman discovered $175 worth of clothing had been taken from coin-operated machines at a Belmont Avenue laundry facility.
March 10
Harassment: A woman alleged her half-sister subjected her to verbal abuse, then threatened to break into her Tomilu Drive home and damage an appliance in the residence.
March 11
Arrest: Police on Colonial Drive cited Melvin Stewart, 43, on a disorderly-conduct charge after an officer alleged having seen him urinating on a nearby trash bin. Stewart, of North Gate Drive, Liberty, also was taken into custody after authorities learned that he was wanted on five felony warrants from Mahoning County.
Arrest: Officers answered a complaint about a loud party at a township motel before charging Makhi Engram, 18, of Northfield Avenue Northwest, Warren, with obstructing official business and marijuana possession. Engram, who also was wanted on two warrants, had a bag of suspected marijuana and hid behind a door from police, a report showed.
Drugs: Jarell E. Lampkins, 23, of Woodrow Court, Sharon, Pa., was cited during a traffic stop near Gypsy Lane when, police alleged, Lampkins had loose suspected marijuana throughout the vehicle, two bags of suspected marijuana in the trunk and a device commonly used to grind marijuana.
Arrests: A traffic stop on Northview Boulevard resulted in the arrests of Brandon L. Pounds, 35, of Mansell Drive, Liberty, who was wanted on multiple felony warrants from Mahoning County, along with Wesley E. Georgia, 33, of East 12th Street, Niles, who was charged with driving under suspension.
Arrest: Police filed charges against Davean E. Anderson of Northview Boulevard, Liberty, for operating a vehicle impaired, driving with no operator's license and having an open container of alcohol in a motor vehicle after having been pulled over on Belmont Avenue. Anderson, 53, registered a 0.172 blood-alcohol content, which is more than double Ohio's 0.08 legal intoxication limit, a report stated.
March 12
Citation: Christian C. Onwudiwe Jr., 29, of Elm Street, Youngstown, was given a minor-misdemeanor citation during a traffic stop on Belmont Avenue charging him with having a suspected marijuana cigar and a bag of suspected marijuana pieces.
Arrest: Richard Garcia Jr., 29, of Coitsville Road, Campbell, surrendered on a township warrant accusing him of failing to appear in court on a charge of passing bad checks.
March 13
Arrest: A traffic stop in the 3500 block of Belmont Avenue resulted in the arrest of Ricky M. Easterly, 37, of Grandview Avenue, Youngstown, who was wanted on a Mercer County, Pa., warrant charging burglary. Easterly also was wanted on a warrant from Trumbull County Eastern District Court in Brookfield charging contempt of court.
Stolen property: Authorities responded to a possibly stolen car in the 200 block of Goldie Road before charging Roberto J. Espada, 23, of Myers Street, Youngstown, with receiving stolen property after reportedly determining the 2008 Hyundai Santa Fe had been stolen in Youngstown.
Identity fraud: An official with Mahoning Valley Federal Credit Union, 15 Colonial Drive, reported having gotten two checks totaling $3,000 that had been forged on the business's account.
Theft: A Colonial Drive woman reported a 9 mm handgun missing from her vehicle.
GIRARD
March 9
Unauthorized use of a vehicle: A West Prospect Street man reported his father's Saturn vehicle had been used but not returned after a seven-month period.
March 10
Breaking and entering: A custodian who was cleaning an office building in the 200 block of Harry Street reported having seen someone jumping a fence near a separate building on the property, which apparently set off an alarm, before the person fled on a four-wheel vehicle. Police found an open rear door to the building, though nothing appeared to be missing, a report said.
Harassment: A Girard woman said another woman has made such calls to the accuser's boyfriend.
Theft: A North Avenue woman found out her store credit card had been used fraudulently to make a $50 purchase at a Youngstown gas station.
Damage: A North Lorain Avenue man saw that phone lines to his home had been pulled down, which also damaged a portion of siding, possibly by someone in a large vehicle.
March 13
Arrest: Police received information about an erratic driver on U.S. Route 422 before charging Nicole B. Hapsic, 30, of Main Street, Mineral Ridge, with operating a vehicle impaired. She also was wanted on a Boardman warrant charging larceny.
Menacing: A Tod Avenue woman and her daughter told officers a neighbor posted a Facebook message they interpreted as threatening in nature.
March 14
Arrest: A suspicious man at an Elruth Court apartment building caught an officer's eye before authorities charged Brandi D. Anderson, 39, with criminal trespassing and resisting arrest. Anderson, of Third Street, Warren, was not permitted on the property, and he led officers on a brief foot chase, a report showed.
Theft: Roughly $24,000 was reported missing from a charity account that a local fraternity organization had set up.
Assault: A man at a West Wilson Avenue business alleged an intoxicated man had grabbed and pulled the accuser off a bar stool during an argument between them.
Harassment: A woman said her former roommate harassed and screamed obscenities at her as the accuser prepared to move from her Dearborn Avenue residence.
Theft: A 12-year-old Girard boy faced a theft charge after a South Davis Street woman reported her grandson's $200 bicycle stolen.
More like this from vindy.com