Moschella won't pursue Columbiana job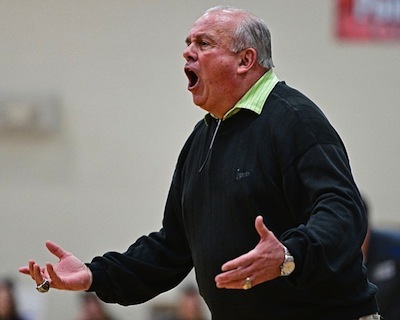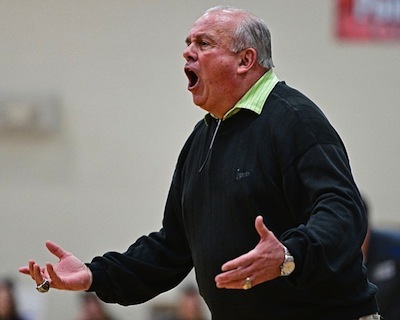 ---
By Dan Hiner
dhiner@vindy.com
COLUMBIANA
After a month of speculation and internal discussion, Columbiana and girls basketball head coach Ron Moschella agreed to part ways.
The decision was announced Thursday night, days after the Columbiana Board of Education met to discuss verbal abuse allegations against Moschella.
Columbiana superintendent Don Mook and Moschella discussed the Columbiana coach's future after the Board of Education meeting. Mook said the BOE's meeting and a review of the complaints played a role in the decision.
"I guess any time you have people show up you have to take into account anything they say," Mook said Friday. "But the Board of Education reviewed lots of things, lots of information and they had to do what they thought was right for everyone.
"I think there was a mutual agreement between Mr. Moschella and the Board of Education and the time to make a change."
Moschella said on Friday that he didn't resign and left the program on good terms.
"I respect the Board of Education, they've been terrific with me, and I respect my superintendent and my athletic director [Erin Heasley]," Moschella said. "I really respect them and I don't want it to go down as if we had ill feelings and I'm mad or anything like that because I'm not."
Moschella was the Boardman girls varsity coach for 31 seasons before an illness forced him to step down in December 2011. The following spring, he felt well enough to coach again and accepted Columbiana's invitation.
Over his six seasons as head coach, the Clippers won more than 120 games (including the 700th of Moschella's career) and several league titles.
In February, the parents of one of his players complained to the board of education that Moschella had verbally abused their daughter. The board took no action for about 10 days, then announced Moschella could finish the season.
Following the Clippers' loss to Salem in the district semifinals on Feb. 28, Moschella said he intended to remain the head coach. He added that he would only leave the program if the Board of Education didn't renew his contract.
Mook said things frequently change in education and Moschella agreed to leave the program after the meeting.
"He and I met and we had a long conversation about the future," Mook said. "I think that's where you get a mutual agreement.
"When information comes about and you have conversations ... I've been in education for a long time. Things change from one week to the next, even in education. We get different policies, legislation pops up that changes the way we do business. I'm not even speaking in terms of just Mr. Moschella. In the coaching world, people can change their minds. They can have a different thought process.
"He and I met and thought it was equally in everyone's best interest to go in a different direction."
Heasley declined to comment on Friday and said all questions referring to Moschella were to be directed to Mook.
When asked if the accusations against Moschella will impact the Clippers' coaching search, Mook said Columbiana will gather a list of candidates and hire the most qualified individual.
"We're gonna hire the best possible coach given the pool of candidates that are available to us," Mook said. "I don't know if there's any particular coaching style we're looking for. We're gonna get the best candidates that are interested in the position.
"We got a good group of girls. We think potentially they can be very successful and hopefully we find someone who has some experience — that can bring some expertise to the table and provide them with the winning ingredients they're used to."
More like this from vindy.com