Poland high school entertains at winter concert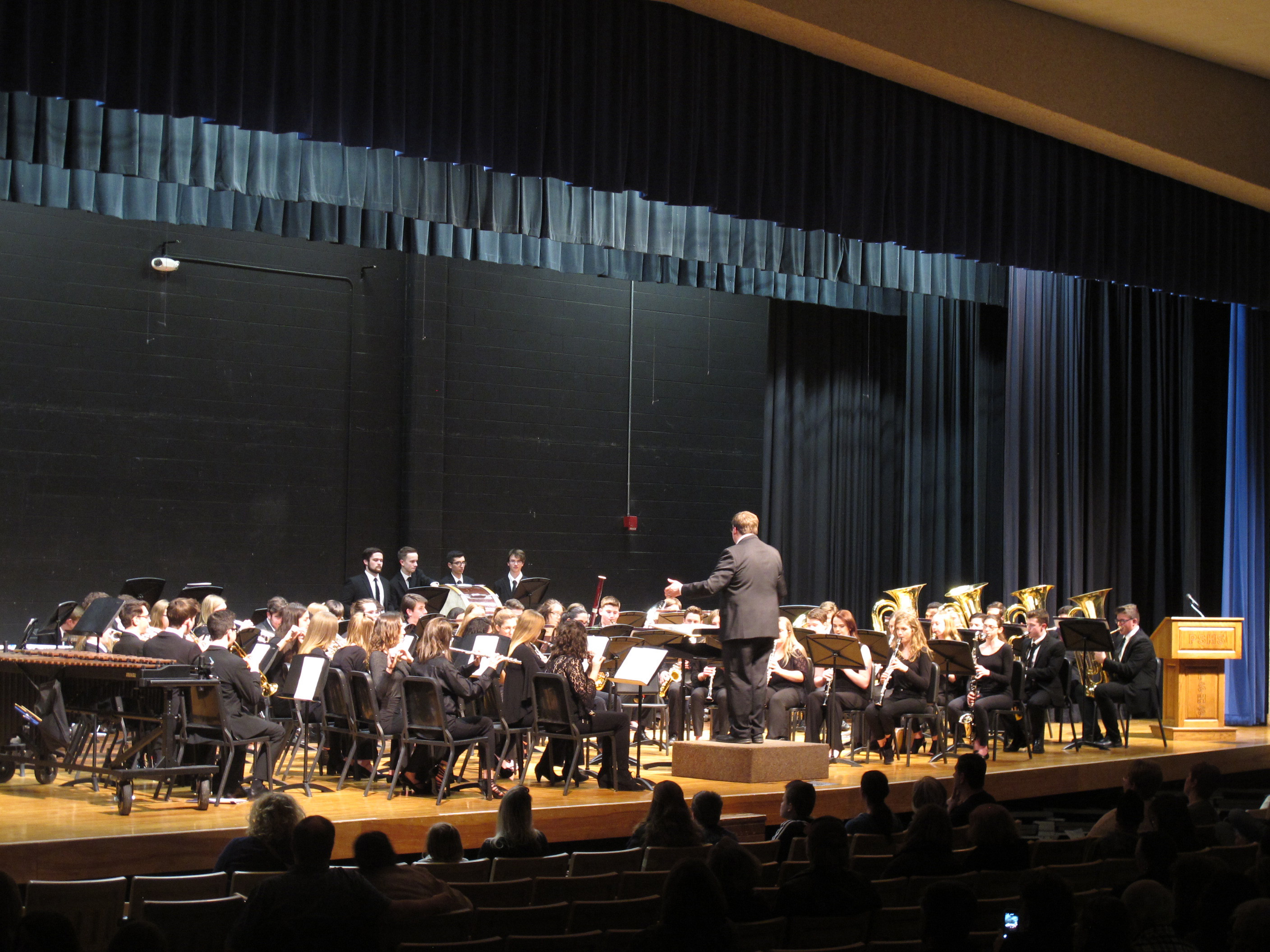 ---
By ZACK SHIVELY
The Poland Seminary High School had their winter concert in the school's auditorium on Feb. 27.
Poland's symphonic band and wind ensemble performed at the concert. Director Jeff Hvizdos opened the concert with an emotional speech about community support after the recent death of a prominent band supporter.
The symphonic band played three songs, Karl L. King's "Allied Honor," Robert W. Smith's "The Great Locomotive Chase" and Brad Ciechomski's "Perpetuation." Students from the band introduced each piece. King, an Ohio native, wrote his piece based on the Civil War. Director Jeff Penney lead the band on the finale, a song based on the composer's time at summer camp.
The bands took a break and the wind ensemble followed the symphonic band. They performed four songs, "The Crosley March," by Henry Fillmore, "Winds of Change" by Randall D. Standridge, "Variations on a Korean Folk Song" by John Barnes Chance and "Enchanted Spaces" by Samuel R. Hazo.
Standridge took inspiration from wind turbines in Oklahoma for his composition where powerful punches from the brass gave way to light woodwinds and mallet percussion. They also had a bit of vocal work from the band. Chance composed his piece after hearing a Korean folk song during his time in the military in South Korea during the Korean War.
Hvizdos spoke about the growth of the musicians in both bands before closing the night strong with Hazo's song.
The band previously performed their Holiday Spectacular holiday concert on Dec. 16 and will have their final concert of the year on May 23.
More like this from vindy.com