Moschella out as girls coach for Columbiana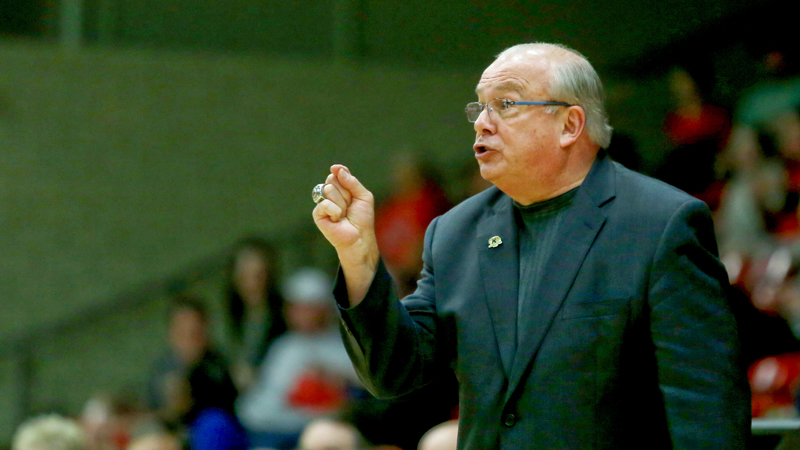 ---
By DAN HINER
dhiner@vindy.com
COLUMBIANA
Columbiana girls' basketball coach Ron Moschella will not return for the 2018-19 season.
The Columbiana Board of Education announced the decision in a press release Thursday night.
"The Board of Education for Columbiana Exempted Village Schools and Ron Moschella have mutually agreed it is in the best interest of both parties to separate ways," it reads.
No further information was provided.
Moschella was accused of verbal abuse of one of his players after the regular season, but Columbiana retained him during the playoffs.
The decision to keep Moschella came Feb. 19, one week after the parents of player Taylor Hall filed a complaint with the board over the treatment of their daughter.
Hall's parents pulled her from the team, and she didn't play for the Clippers during the postseason.
The school decided to keep Moschella after interviewing his players and coaches during an internal investigation.
Columbiana hired Moschella in 2012 after his departure from Boardman. He stepped down as the Spartans' coach in 2011 after health issues prevented him from coaching. Assistant coach Jeff Hammerton took over the program and Moschella stepped aside.
He won his 700th career game against Mineral Ridge Dec. 9. He won 20 games in each of his six seasons with the Clippers. Columbiana advanced to the district semifinals in all six seasons, including two trips to the district title game in 2014 and 2017.
High school coaches' contracts are one-year deals and are subject to renewal every year.
Moschella said he wanted to return as the Clippers' coach next season after Columbiana lost to Salem in the district semifinals Feb. 28. He said there were no plans for retirement, but his return would come down to the school board's decision to renew his contract.
Attempts to reach Moschella, Columbiana Superintendent Don Mook and the Columbiana athletic department were unsuccessful.
More like this from vindy.com