Claudia Hoerig agrees to push trial date back to Sept. 17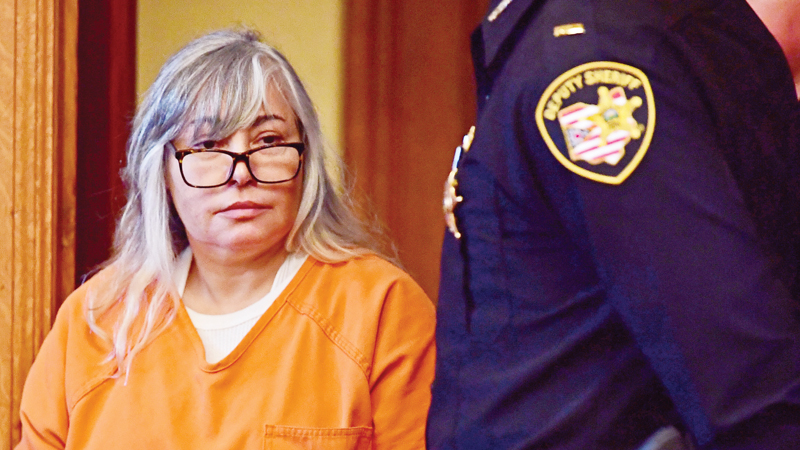 ---
By Ed Runyan
WARREN
The tight deadline for prosecutors to try Claudia Hoerig in the 2007 aggravated murder of her husband has been lifted with her trial now set to begin Sept. 17.
Her attorneys, however, will continue to argue that charges should be dismissed.
At Thursday's pretrial hearing, Hoerig, 53, agreed to waive her right to have her trial by April 16, but she and her attorneys will advise Judge Andrew Logan of Trumbull County Common Pleas Court by Wednesday whether they want a hearing on dismissing the case.
Defense attorneys will first review a 195-page filing from prosecutors Tuesday that alleges Hoerig confessed to the crime and gives arguments for why prosecutors do not believe the charges should be dismissed.
The prosecutors' filing included a copy of a report from the U.S. Marshal's Service in which agents said Hoerig admitted during the flight back to Trumbull County from Brazil on Jan. 17 that she killed her husband, Karl, on March 12, 2007, by shooting him three times.
She said she intended to commit suicide that day, but her husband angered her with his comments. She also suggested he was abusive toward her, comments that people close to Karl Hoerig deny.
Claudia Hoerig's attorneys with the Ohio Public Defender's Office asked Judge Logan to dismiss her charges based on their interpretation of her rights to have a speedy trial.
They said she was arrested April 20, 2016, in Brazil, and was incarcerated there until Jan. 17. They argue the 90-day clock for bringing her to trial after her arrest should have begun then, not Jan. 17, 2018.
"Given the lengthy delay in this case, [Hoerig] respectfully submits that her statutory speedy-trial rights were violated and her case must be dismissed," the filing said.
Prosecutors said Tuesday evidence will show the delay in trying her was because of the refusal of the Brazilian government to return her to the United States for 21 months after her arrest in Brazil. In all, she was in Brazil nearly 11 years between her husband's killing and her return to Trumbull County.
Judge Logan said he is setting aside May 3-4 for a hearing on motions in the case, including one to suppress evidence from the trial.
More like this from vindy.com